On Martin Luther King Jr. Day (January 16) it is important to celebrate his memory, to pay heed to the rich legacy he has bequeathed to us and to see how best we can realise his dream in our world today!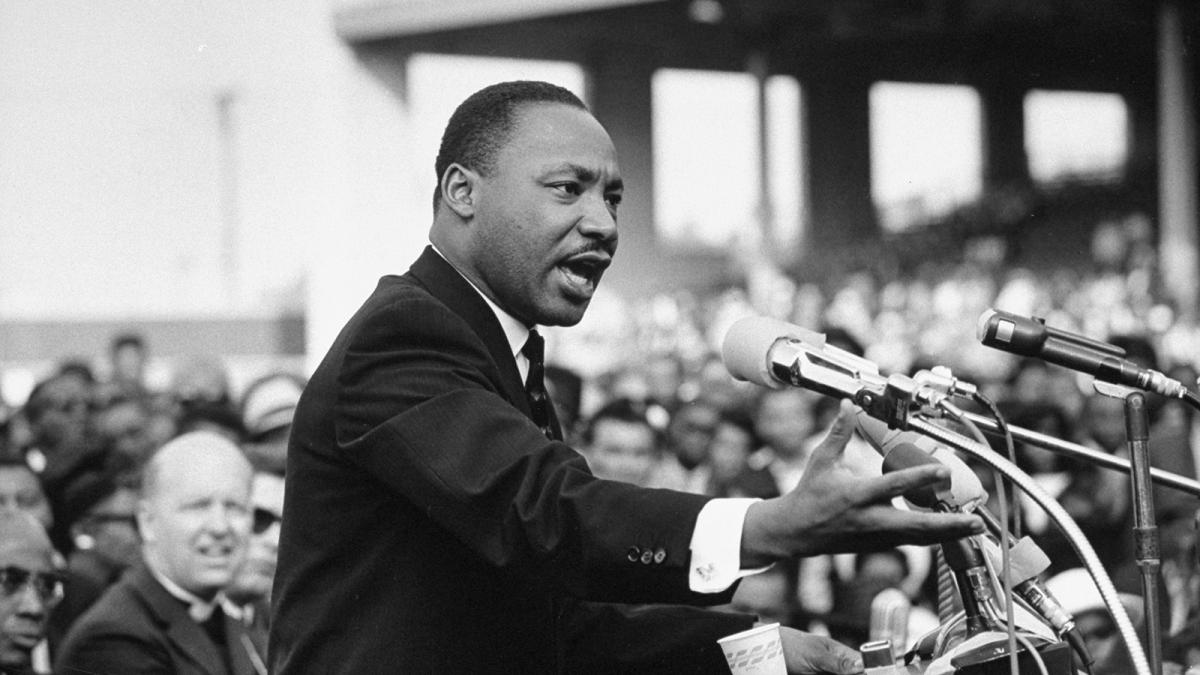 'MLK' as he was fondly known, was a true champion of civil rights. He was unable to accept the injustices that were heaped on his fellow blacks. He was convinced that, "injustice anywhere is a threat to justice everywhere." He left no stone unturned to be visible and vocal in his quest for a more just and equitable society. He emphatically stated that "our lives begin to end the day we become SILENT about things that matter". He reminded those who were afraid to take a stand that, "in the end, we will remember not the words of our enemies, but the silence of our friends."
MLK was never afraid of the 'powers' and 'vested' interests that controlled the destinies of his people. His was a prophetic and selfless leadership; it also put him at great risk; for him, "the ultimate measure of a man is not where he stands in moments of comfort and convenience, but where he stands at times of challenge and controversy;" and further, "there comes a time when one must take a position that is neither safe nor politic nor popular, but he must take it because his conscience tells him it is right."
He did not spare those who were unable to deal with the truth: "Nothing in the world is more dangerous than sincere ignorance and conscientious stupidity." Ultimately, "we must come to see that the end we seek is a society at peace with itself, a society that can live with its conscience."
Non-violence was the strategy, which King adopted; he always acknowledged the inspirational role of Mahatma Gandhi in his life. In 1964, when he accepted the Nobel Peace Prize he said, "non-violence is the answer to the crucial political and moral questions of our time; the need for man to overcome oppression and violence without resorting to oppression and violence. Man must evolve for all human conflict a method, which rejects revenge, aggression and retaliation. The foundation of such a method is love."
There is no denying that MLK was deep in his Christian faith and in the values enshrined in the Gospel. "Darkness cannot drive out darkness; only light can do that. Hate cannot drive out hate; only love can do that. Faith is taking the first step even when you do not see the whole staircase."
He desired a society in which people were able to trust one another, "People fail to get along because they fear each other; they fear each other because they don't know each other; they don't know each other because they have not communicated with each other."
He also wished for a society, which is founded on mercy: "We must develop and maintain the capacity to forgive. He who is devoid of the power to forgive is devoid of the power to love. There is some good in the worst of us and some evil in the best of us. When we discover this, we are less prone to hate our enemies."
A society in which we can truly be of service to one another, "everybody can be great … because anybody can serve. You do not have to have a college degree to serve. You do not have to make your subject and verb agree to serve. You only need a heart full of grace. A soul generated by love."
Martin Luther King had a dream, which he shared with all, "I have a dream that one day this nation will rise up and live out the true meaning of its creed. I have a dream a state sweltering with the heat of injustice, sweltering with the heat of oppression will be transformed into an oasis of freedom and justice.
"I have a dream that my four little children will one day live in a nation where they will not be judged by the colour of their skin but by the content of their character; that one day little black boys and black girls will be able to join hands with little white boys and white girls as sisters and brothers. I have a dream today
"I have a dream that one day every valley shall be exalted every hill and mountain shall be made low, the rough places will be made plain and the crooked places will be made straight and the glory of the Lord shall be revealed and all flesh shall see it together."
In our world today, we experience an upsurge of xenophobia and jingoism; of racism and casteism; of discrimination and divisiveness; of hate and violence. In several countries today, we have rulers who have institutionalised and mainstreamed attitudes and practices that go against cherished human values and even the most basic of civil behaviour.
MLK challenges every one of us today to have the courage to realise his dream and for what he epitomised in his lifetime.
(Fr. Cedric Prakash sj)