Sudhan Sarkar has just come home after being released from the Goalpara Detention Camp. Our Assam program coordinator Zamser Ali and another detention camp survivor Rashminara Begum paid him a visit and what he revealed was a heart rending story.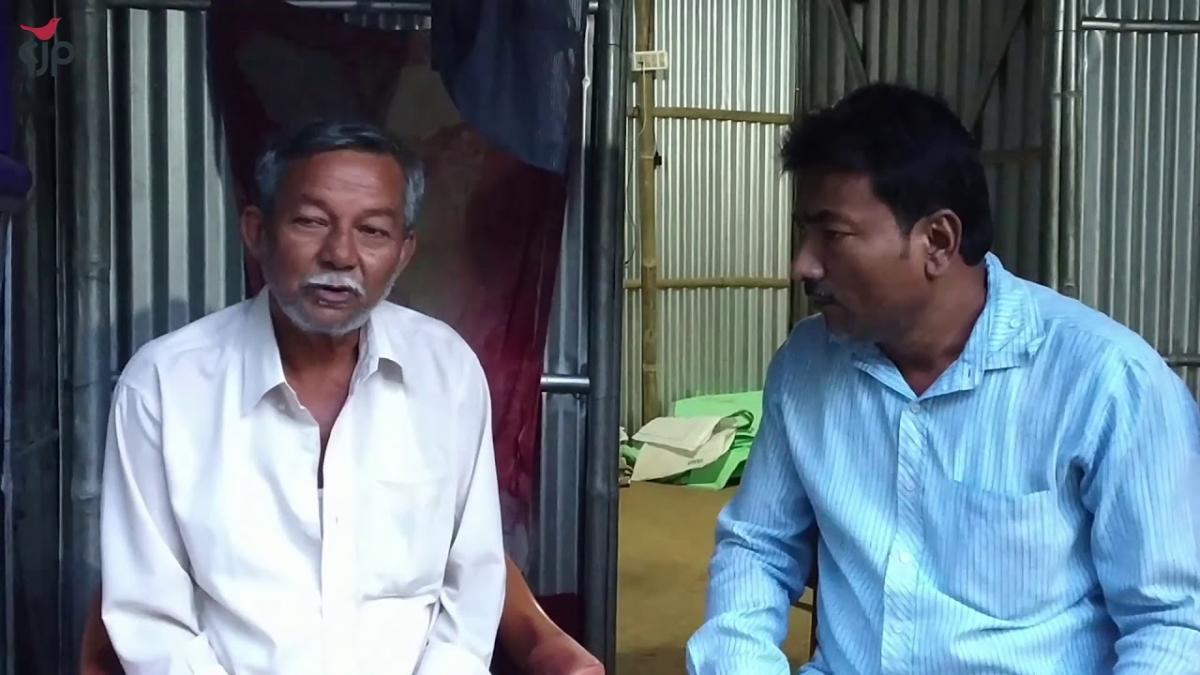 "They have finished me in these four years," says Sarkar of his days spent behind bars. Sitting on a plastic chair in the courtyard of his home in Ashadubi village, he recalls his ordeal saying, "They used to give me boiled dal, vegetables and stale rice." Sarkar was released on August 19 in accordance with a prior Supreme Court order that provides for conditional release of people who have spent more than three years in a detention camp.
But far from being a 'foreigner', Sarkar claims he was born in Meghalaya where he also attended school till standard 7 in Dalu in the West Garo Hills. After that his family moved to Assam in 1979 and started living in Naban in Goalpara. "Thereafter in 1985, we moved to Jyotinagar, also in Goalpara. This is where I got married and my children were born, who now have children of their own," he says. "I have lived in Assam for 40 years. I have submitted my school leaving certificate as well as my father's 1955 documents, yet I was thrown into a detention camp," he says.
Sarkar's life wasn't easy even before he was hauled off to a detention camp. He suffered a heart attack in 2001 and suffers from high blood pressure. When he was in jail, he says he did not have access to proper medicines. Sarkar's wife died seven years ago, and his elder son died four years ago, before Sarkar was taken to a detention camp. It was his elder daughter in law who worked as a domestic help to put food on the table in the house and it was she who arranged for money throughout this crisis. She now has a tailoring business that helps her look after her two children. Sarkar's other son works at a shop, but his earnings are too meagre, and the family remains impoverished.
Watch Sarkar describe his ordeal here: