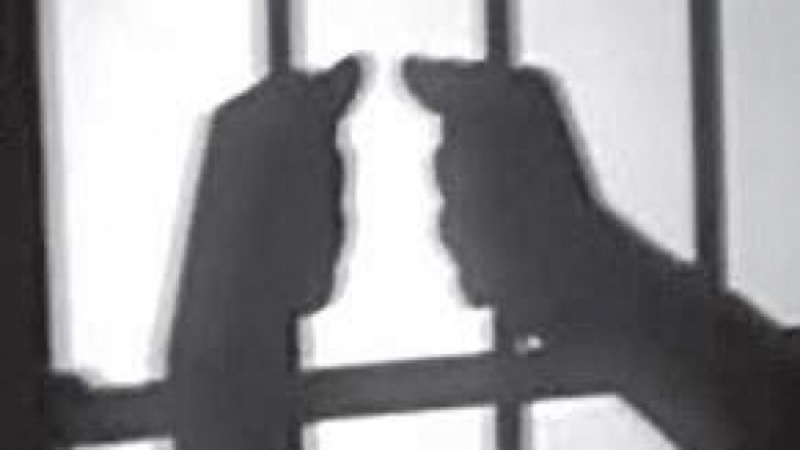 Image Courtesy:newindianexpress.com
In a few days, on November 16, India will mark the National Press Day, that commemorates the establishment of the Press Council of India which was set up in 1966. Most likely webinars, and talk will be held on National Press Day and ministers may talk about the freedom of media, liberties, accesses, and perhaps even responsibilities of journalists working in India. The Press Council Of India, which acts as a moral watchdog for the media, has organised one such event to mark its foundation day. They will talk about the role of and the impact on media during the Covid-19 pandemic. The webinar invite may be viewed here: http://presscouncil.nic.in/WriteReadData/Pdf/INVITATIONNPD.pdf
Meanwhile, in 2020, India's press freedom rank has dropped to 142 out of 180. Reporters without Borders (RSF)' released their '2020 World Press Freedom Index' that evaluates the situation for journalists each year in 180 countries and territories, and on expected lines, India is place 142 out of the 180 countries evaluated; this is two notches below the 140 position of 2019 and worst ever placement for India. Analysing the ground reality in India the Report says, "There have been constant press freedom violations, including police violence against journalists, ambushes by political activists, and reprisals instigated by criminal groups or corrupt local officials. Ever since the general elections in the spring of 2019, won overwhelmingly by Prime Minister Narendra Modi's Bharatiya Janata Party, pressure on the media to toe the Hindu nationalist government's line has increased." Criminal prosecutions are often used to gag journalists critical of the authorities, with some prosecutors invoking Section 124a of the penal code, under which "sedition" is punishable by life imprisonment.
Here are three prominent cases which illustrate how some journalists are less equal than others in India. These three are not Founder-Editor-boss of all things of politically backed media giants, instead they often work on their own, paid per report published, and without the protection, rather recognition of any government approved accreditations.
Siddique Kappan, Mathura Jail, Uttar Pradesh
The Kerala Union of Working Journalists (KUWJ), had on October 29, filed an application before the Supreme Court for an interim direction on permission for regular interview over video conferencing of journalist, Sidhique Kappan, with his family members and lawyers. A habeas corpus plea seeking his relief is pending before the Supreme Court to which the top court directed the KUWJ to approach the Allahabad High Court. The plea further states that Sidhique was not allowed to sign his Vakalatnama for authorising his counsel and when the said lawyer attempted to meet him in the Court during his production before the CJM, the Presiding Officer denied permission. "The present case has witnessed a complete denial of the fundamental rights of the Detenue, from the act of rejecting the oral request of the lawyer of the Petitioner for meeting the client and to get the Vakalatnama signed…Over and above these violations, the horrific conditions of the prisoners in the New Temporary jail of Mathura even without basic security measures against the COVID-19 virus, amounts to a serious denial of their fundamental rights and the express directions of this Hon'ble Court", added the plea.The application also mentions that Sidhique suffers from diabetes and needs to take medicines on time. If he does not get proper food and daily exercise, it could pose a serious threat to his life. Siddhique Kappan and three others were arrested and charged under UAPA by the Uttar Pradesh Police on October 4 while they were travelling to meet the family of the 19-year-old Dalit girl from Hathras who was allegedly gang-raped by four Thakur men.
Aasif Sultan, Srinagar Central Jail, Kashmir
The journalist has now spent over 805 days in prison, charges against him have not been made public yet. A group of his friends and supporters continue to run a campaign for his release even as court hearings are getting delayed day after day, with the hashtag #FreeAasifSultan. Aasif Sultan, a reporter for Kashmir Narrator, was arrested during a raid of his home in August 2018, months later was charged with "complicity" in "harbouring known terrorists," and has been repeatedly interrogated and asked to reveal his sources in a cover story written about a militant leader slain in July 2016. Jammu and Kashmir police formally arrested Aasif Sultan on August 31, 2018. He was denied bail by a lower court in Srinagar in November. In February 2019, police filed a charge sheet accusing him of harboring militants. He has been detained at the Srinagar Central Jail as his case proceeds through the courts. Sultan, a journalist with the monthly magazine Kashmir Narrator, is being tried for "complicity" in "harboring known terrorists" under the Unlawful Activities (Prevention) Act in Srinagar. In July 2018, Sultan wrote a cover story for the Kashmir Narrator on the slain Kashmiri militant Burhan Wani, whose killing by Indian security forces set off a wave of anti-government demonstrations in Kashmir in July 2016. Sultan's story included interviews with non-combatant members of Wani's militant group, Hizbul Mujahideen, and according to Motta, police pressured Sultan to disclose his sources for the story.
Kishorechandra Wangkhem, Manipur
Journalist Kishorechandra Wangkhem was arrested for a Facebook post over a month ago, and continues to be behind bars for the past 43 days. Last year, he was arrested for 133 days for another Facebook post reported The Sentinel Assam. Elangbam Ranjita, Wangkhem's wife who is now left alone to look after their two-month-old child, has stated that she is not sure how long the wait will be this time. According to the news report the case refers to a social media post made by a woman allegedly involved with a state minister about his wife, a woman from a minority tribal community, Maram. Referring to the post, Wangkhem wrote about the political implications of the statement for the minister. His post went viral, and he was soon arrested by the police. The Superintendent of Police of Senapati district, Pradip Singh told the media that the Maram Women's Union complained that the post of the journalist was derogatory to the tribal community. The union also issued a press notice that the government must take action, failing which all forms of protests would be launched. Elangbam Ranjita, reported the Sentinel, said that Wangkhem was first arrested on September 9-10, but got anticipatory bail. However, this bail was cancelled on September 29 and Wangkhem was taken back to jail. The journalist was charged with sedition, promoting enmity between different groups and intent to incite a community to commit an offence against another, and under SC/ST (Prevention of Atrocities) Act.
Then there are journalists who were arrested, kept behind bar for months on end and released on bail once courts intervene. The most well known is the case of
Prashant Kanojia, Uttar Pradesh. The Delhi-based freelance journalist finally walked out of jail 15 days after the Allahabad High court granted him bail. Kanojia had spent over two months in an Uttar Pradesh jail after he was arrested on August 18. An FIR was filed against him in Lucknow for allegedly "morphing" a social media post made by the member of an outfit called the Hindu Army, and then tweeting it. The journalist was originally granted bail on October 22. He had been arrested by UP police on earlier occasions as well. In April 2020, he was booked for 'defamatory' content against PM Modi and CM Adityanath. Uttar Pradesh based Bharatiya Janata Party leader Shashank Shekhar Singh, son of SP MLC Ajit Singh, had complained to the Aashiana police, after which the cops registered a case against Kanojia. The FIR was registered on the charges of defamation, printing or engraving matter known to be defamatory, circulating mischievous comments and obscenity under the Information and Technology Act, In June 2019, he was arrested for allegedly posting 'objectionable remarks' against UP CM.
Then there was Qazi Shibli: Editor of news website The Kashmiriyat, who was detained at a police station in south Kashmir on July 25, for allegedly reporting on troop movements in the valley on Twitter. He was later arrested under the Public Safety Act on charges including "waging war against the Union of India," "creating fear and panic among common people," and being "deeply involved in disrupting the peaceful atmosphere" and seeking "to motivate the people to work for seceding the state of Jammu and Kashmir from the union of India." on August 8. The court order for his arrest was issued by the District Magistrate of Anantnag. 107 CRPC (security for keeping the peace in other cases) and shifted to Srinagar Central Jail.reported the kashmir wala on August 4 Aug 2020. The law Shibli has been booked under allows pre-emptive detention of a person based on suspicion. He had been jailed earlier and was released in April 2020 after nine-month under detention under the Public Safety Act (PSA). He had been lodged in a jail in Uttar Pradesh. He was detained by Kashmir police a day after he had tweeted information about the deployment of additional troops in Jammu and Kashmir in the last week of July 2019.
The Leh correspondent of State Times, Tsewang Rigzin, too was arrested for a comment posted on a Facebook group run by him. On September 3, one of the group members had posted an allegedly offensive comment against BJP MP Jamyang Sering Namgyal. Namgyal then filed a complaint following which the police arrested Rigzin on September 5 as he is the admin of the group. Though he was released on bail the same day, the entire incident highlights the impunity of the State, especially when it comes to controlling the media. Interestingly the person who originally posted the comment remains untraceable. In a Facebook post about the entire episode, Rigzin said, "On 5th of September I was arrested on the pretext of a comment made against MP Ladakh by someone on 'Ladakh In The Media' – FaceBook group that I maintain. Police brought this to my notice on 4th of September in the morning, and I said I would remove the post immediately. But I was advised by the police not to delete the comment since it was being investigated."
Related:
Tamil Nadu: Local TV reporter hacked to death!
Journalist Prashant Kanojia walks out of jail, free speech supporters rejoice!
Journalism is a deadly vocation for those who question power
Double assault on freedom of press: PUCL
HRDA demands investigation into fabricated cases lodged against journalist Manish Soni