The victorious BJP has yet to name a person to be sworn in as chief minister of Uttar Pradesh. But at least one BJP MLA is all ready to table a bill in the UP Assembly soon as it is convened.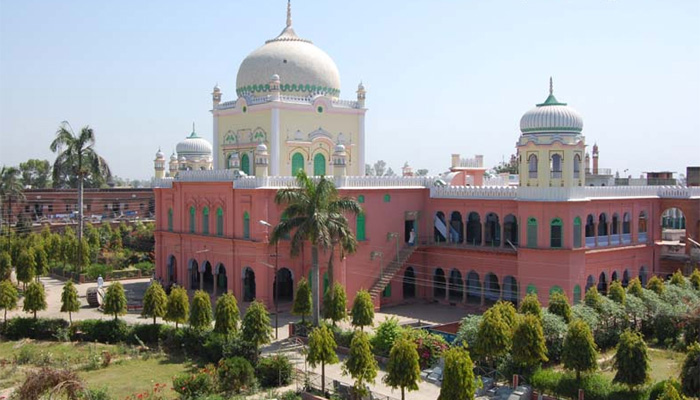 The newly elected BJP candidate from Deoband, Brijesh Singh wants to see the city renamed as Dev Vrand.
Deoband, generally known as the epicentre of the revivalist Deoband movement born after the 1857 revolt is home to what is considered the most important centre of Islamic learning in south Asia.
But Singh who has a different take told the Indian Express: "Deoband is just a perception as this town is always famous as Dev Vrand only. We have Mahabharat's Rankhandi here and the five Pandavas have worshiped here in Dev Vrand. Even the village named as Jarwala is actually Yakshawala and is the same place where 'Yaksha' has questioned Yudhisthir."
One of the five constituencies in Saharanpur district, 65 per cent of Deoband's populace are Muslim.
Singh emerged victorious from this majority constituency secured over 1,02,000 votes defeating his nearest rival from the BSP, Majid Ali by a margin of 29,415 votes.
The BJP MLA claims his victory is owing to the fact that a majority of Muslim women too voted for him as they are pleased with the Narendra Modi-led NDA government's support for ending the practice of triple talaq (instant divorce). "Meri Muslim behnen Modi ji ke sath hai aur woh bhi chahti hain ki teen Talaq band ho," he said.