Expressing its strong displeasure over the civic body's maladministration, the Lucknow bench of the Allahabad High Court issued a stern order on Monday to the UP government directing it to ensure that licenses of mutton and chicken shop keepers which expired on March 31 are renewed within a week.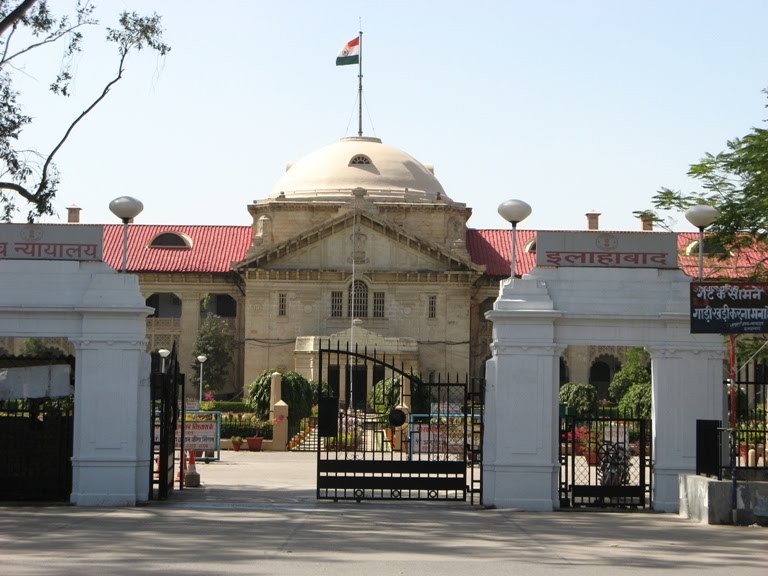 The division has issued further orders that within the next 10 days the administration must also provide facilities for a slaughter house for goats and chicken at the distance of every two kilometers, the Urdu daily Rashtriya Sahara has reported.
Fixing April 30 as the next date of hearing, the court said it will hold the administration accountable for the execution of its orders.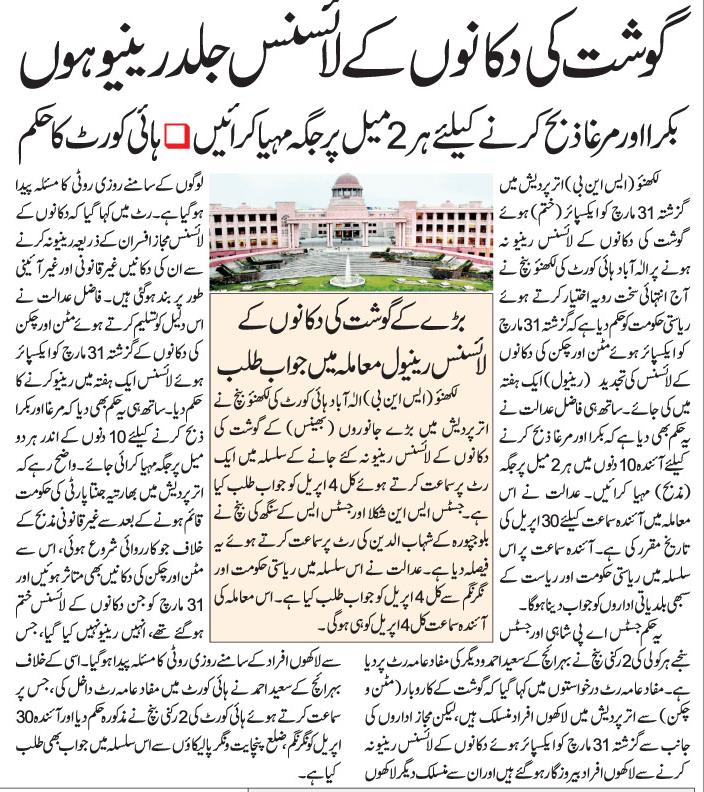 The orders were passed by a two-judge bench of Justice AP Shahi and Justice Sanjay Harkoli on a PIL filed by Saeed Ahmed and others from Bahraich. The petition had pleaded that the non-renewal of licenses has adversely affected the livelihood of lakhs of people in the state.
It was contended by the petitioners that their shops had been rendered illegal simply because acting in an unconstitutional manner the administration had failed to renew their licenses.
Meanwhile, a separate news item in the Rashtriya Sahara reports that on Monday another bench from the Lucknow bench of the Allahabad High Court has issued notice to the municipal corporation in response to a writ petition pertaining to non-renewal of licenses of traders selling buffalo meat. The corporation has been directed to file its response today (April 4).
The order was passed by Justice SN Shukla and Justice SK Singh on a petition filed by advocate Girish Chandra on behalf of one Shahabuddin and others.
A report on the petition filed by Sabrang India may be read here. Read the full text of the petition.
English translation of the reports published by the Urdu daily Rashtriya Sahara)