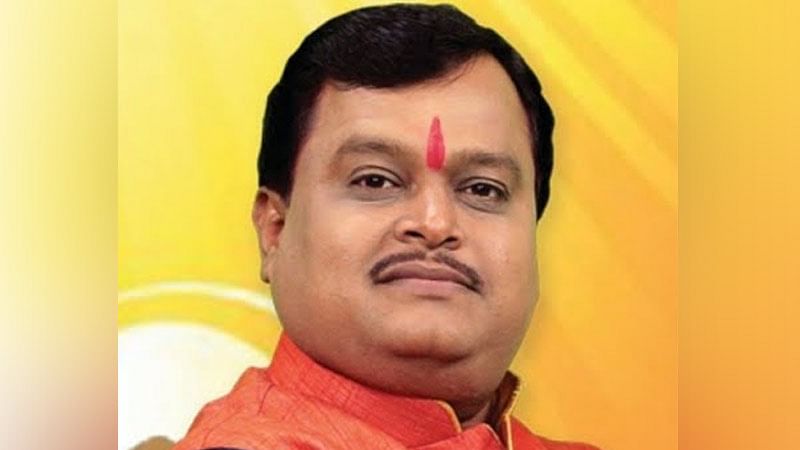 An intervention application has been filed by seven retired civil servants before the Supreme Court seeking injunction against telecast of a communally inflammatory show on Sudarshan News, which allegedly speaks of "conspiracy of infiltration by Muslims in Indian civil services".
The Supreme Court had, on August 28, refused to pass an injunction prohibiting broadcast of the show and had issued notices to Union of India, Press Council of India, News Broadcasters Association as well as Sudarshan News; returnable on September 15.
The Delhi High Court had granted stay with directions to the Centre to make a decision in this regard. The Ministry of Information and Broadcasting issued an order on September 9 allowing the broadcast of the show and on September 11, the show called "Bindaas Bol" was telecast on Sudarshan News. The topic of the show was "Naukarshahi me Muslamano ki Ghuspaith ke shadyantra ka bada khulasa" (The conspiracy behind Muslim infiltration in UPSC – The Big Reveal).
The Supreme Court bench of Justices DY Chandrachud and KM Joseph had noted during the hearing that expression of views derogatory to a particular community had a "divisive potential" and the petition had thus raised significant issues bearing on the protection of constitutional rights.
A collective called Constitutional Conduct Group, of which the civil servants are a part, had written to the Home Minister and the Minister of Information and Broadcasting stating that the program would "generate hatred towards the largest minority community of the country," and was based on the demonstrable falsehoods about the supposed growth of Muslim representation of the civil services, reported LiveLaw.
The intervenors have submitted that they are intervening since the Court had mentioned that it would consider the larger questions dealing with the balance between the freedom of speech and the right of every citizen to fair and equal treatment.
"It is respectfully submitted that this is an important and urgent judicial task. There exist several legal provisions that prohibit, criminalise or otherwise penalise what is colloquially known as "hate speech". These include sections 153A and 153B of the Indian Penal Code, section 3(i)(x) of the SC & ST Act, Section 5 of the Cinematograph Act and the Programme Code which is passed under the authority of the Cable Regulation Network Act, and which is at issue in the present case," states the application.
The application states that the apex court ought to give an authoritative meaning to "hate speech" so that the authorities implementing it receive clarity on what speech comes within its ambit. "The interpretative task before this Hon'ble Court therefore is to distinguish between speech that is merely offensive, indecorous or in bad taste [and therefore covered by Article 19(1)(a)] and hate speech that is rightly penalised by Articles 153A & B and the other provisions pointed out above," the plea reads.
The intervenors have put forth certain propositions for consideration of the Supreme Court:
a. Offensive speech is distinct from hate speech;
b. The Constitutional protects offensive speech but does not protect hate speech. Penal provisions such as sections 153A & 153 B of the IPC must be interpreted in a manner that keeps the distinction between the two intact.
c. Offensive speech is simply speech that causes subjective feelings of offence or outrage and nothing more. Such speech may be ill-considered, unwise and improper but it is not illegal.
d. Hate speech goes beyond subjective feelings of offence and objectively has the effect of undermining constitutional constitutional equality, sending a message that a person or a group of people are not worthy of equal concern of respect and are not equal members of society, or are fair game for discrimination, hostility or violence.
e. Determining hate speech, therefore, requires a contextual enquiry by judicial and other State bodies, looking (a) the actual words used, (b) the meanings that they carry for their intended recipients, (c) any history of similar language, (d) and the likely consequences.
f. Hate speech can be direct (calls to violence and discrimination), but it can also be indirect, through, insinuation, and what is popularly known as dog-whistling. This, therefore, requires judicial bodies to be sensitive to the nuances and specific histories of the speech in question.
g. The distinction between offensive speech and hate may be parsed with the help of following examples:
i) Criticism, mockery and ridicule of respected and revered religious or cultural gures may be offensive but it is not hate speech. Calling for a boycott of the members of a religious or cultural community or implying that they are violent by nature or unpatriotic by virtue of their community alienation is hate speech
ii) Mockery of religious beliefs or traditions may be offensive but it is not hate speech. Accusations of dual loyalties towards members of any faith – and suggestions of treachery by virtue of belonging to that faith – constitutes hate speech.
iii) Speech that has historically been inseparable from practices of oppression and subordination is hate speech (see eg. of this Hon'ble Court's examination of the use the word "chamar", under the Prevention of Atrocities Act, in Swaran Singh Vs. State).
Related:
Prime Minister is paying attention: Suresh Chavhanke on 'UPSC_Jihad' show
No stay on broadcast of Sudarshan News 'UPSC Jihad' show; Delhi HC issues notice
Centre allows Sudarshan News to air controversial #UPSCJihad show