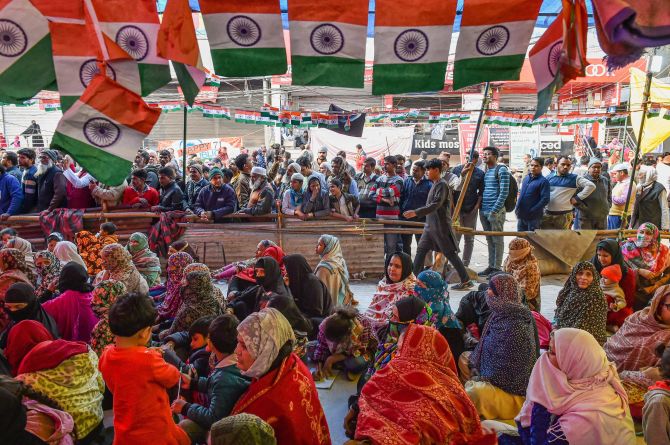 The Supreme court ruled on October 7, 2020 that the right to protest in public places is not absolute, and public places cannot be occupied indefinitely. This was in connection with a case against Shaheen Bagh protesters for allegedly causing inconvenience to the general public with a road blockade.
The court said that while dissent and democracy go hand in hand, protests must be carried out in designated areas.
Responding to a plea by advocate Amit Sahni seeking lift of the blockade, Justices Sanjay Kishan Kaul, Aniruddha Bose, and Krishna Murari said that public places cannot be occupied for protests and it is the authorities' responsibility to ensure removal of occupation of public places.
They further said that the government must decide how to remove occupants from public places and use court orders as an excuse to carry out their duties. Justice Kaul had similarly criticised Delhi police for failing in their duties, earlier this year.
The apex court's latest decision appears to be in sharp contrast to many of its previous rulings where it wholeheartedly protected the right to assembly enshrined under Article 19, the right to freedom and expression. Yet, on Wednesday, it decided to rule in favour of the plea filed by Sahni in February.
According to Sahni, the road blockade along the Kalindi Kunj-Shaheen Bagh stretch put up by protesters opposing the Citizenship Amendment Act (CAA) inconvenienced other citizens. His argument was dismissed by the High Court in January this year but he filed the plea again to the Supreme Court.
Sahni argued that the right to protest is subject to reasonable restrictions that do not allow protestors to occupy public roads indefinitely. He said that protests should not hinder the general public. Solicitor General Tushar Mehta who represented the Central government added to the petitioner's claim by saying "every right is qualified."
The Shaheen Bagh protest was a peaceful demonstration and the most notable anti-CAA protest in 2019. The participants condemned a discriminatory law that offered citizenship on the basis of religion while excluding Muslims of any country. Human rights activist and renowned journalist Teesta Setalvad also visited the protest to show her support.
The Order can be read here:
Related:
SC reserves order in Shaheen Bagh protest site eviction case
SC refuses to pass orders in Shaheen Bagh case
SC mediators arrive at Shaheen Bagh, gov't stooges try to delegitimise protests
How SC has balanced the right to protest v/s public inconvenience: Shaheen Bagh