Human Rights Watch calls for repeal of sedition laws and abusive criminal defamation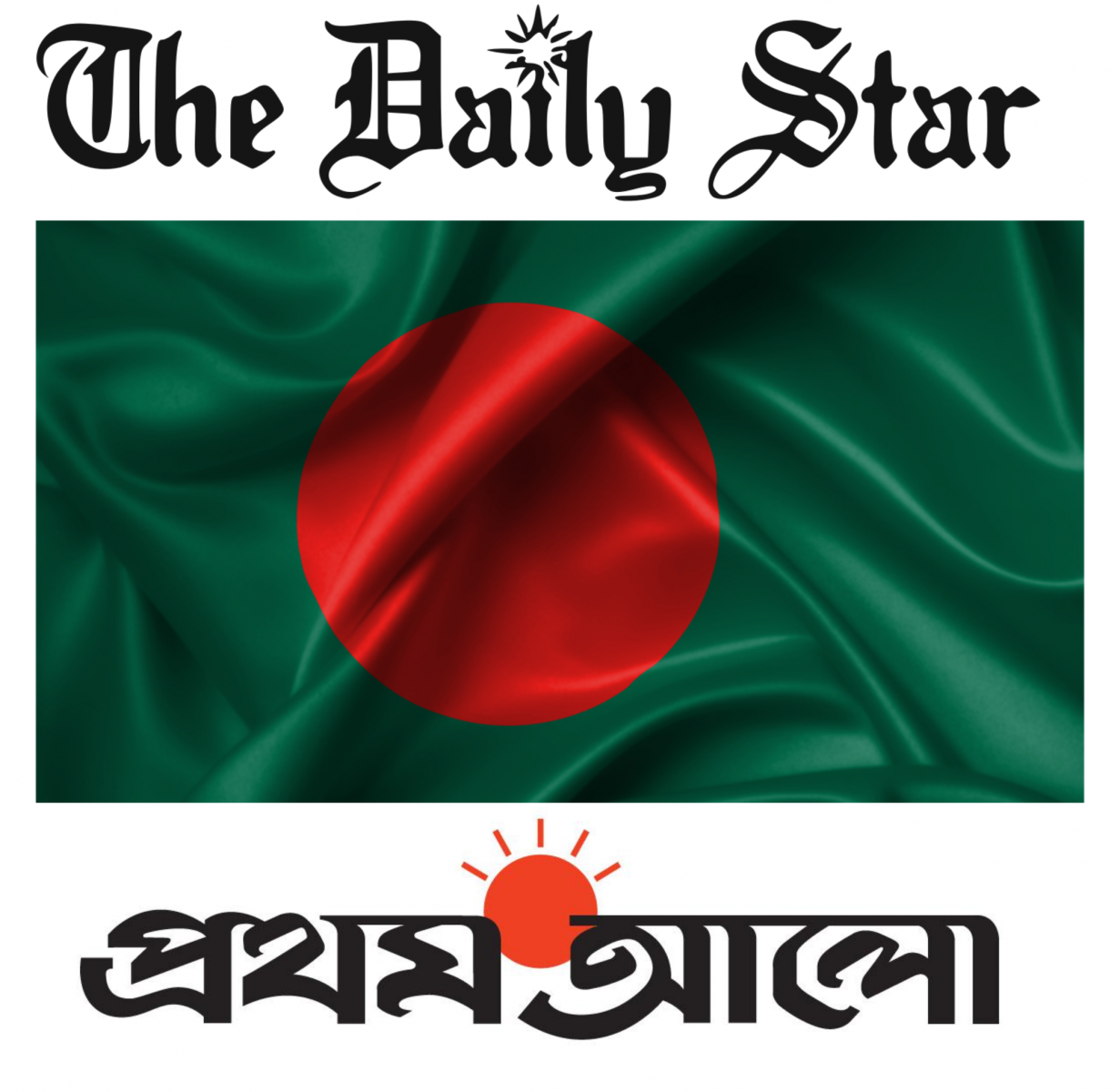 The US-based Human Rights Watch has called upon Bangladeshi authorities to immediately withdraw all criminal charges filed against the editors of the Daily Star and Prothom Alo, the country's leading newspapers. Bangladesh should repeal its criminal defamation and sedition laws, which violate international standards, said a statement issued by HRW two days ago.
Full text of the statement:
As of the time of writing, the editor of the English-language Daily Star, Mahfuz Anam, faced a total of 54 criminal defamation cases and 15 sedition cases, largely for publishing corruption allegations from military sources several years ago. On February 16, 2016, a court in Narayangunj issued an arrest warrant against Anam in a case filed by a private lawyer.
Fifty-five cases have been filed against Matiur Rahman, the editor of Prothom Alo, Bangladesh's highest circulation Bengali-language daily newspaper (and the sister paper of the Daily Star), as well as against the newspaper and some journalists associated with the paper, for criminal defamation and "hurting religious sentiment." Each criminal defamation charge allows for two years' imprisonment, and each sedition charge for three.
"Criminal charges against editors of the leading newspapers in Bangladesh are a clear attempt to intimidate all media in the country," said Brad Adams, Asia director. "A government controlling almost all seats in parliament and all national executive authority has to be particularly protective of a free press – or risk turning Bangladesh into an authoritarian state."
The cases are part of a larger, organized assault on independent media in Bangladesh over several years.
Bangladeshi authorities have closed critical media houses, jailed editors, tried bloggers, and charged journalists with contempt of court for reporting unfavorably on government actions. The editor of Amar Desh newspaper, Mahmudur Rahman, has been jailed without trial since 2013 on charges of sedition and unlawful publication of intercepted conversations.
The editors of the Daily Star and Prothom Alo were among a significant segment of public opinion backing the "minus two" effort by the military when it effectively took power and installed a caretaker government from 2007 to 2009. The military and segments of Bangladeshi society backed a move to remove Sheikh Hasina, the leader of the Awami League and current prime minister, and Khaleda Zia, the leader of the Bangladesh Nationalist Party and a former prime minister. Both were accused of corruption.
The charges against Anam and the Daily Star are related to corruption allegations against Sheikh Hasina and other current government officials based on information provided by the country's military intelligence service, the director general forces intelligence (DGFI). At the time, the DGFI was leading the "minus two" effort and routinely threatened and intimidated the media and civil society. DGFI was also responsible for extrajudicial killings, torture, and disappearances. The allegations were published in 2007, but the current assault against Anam came about as a result of a February 3, 2016 admission on his part that he relied on uncorroborated information from DGFI when he published the stories. Anam said he regretted having published material without sufficient corroboration.
The assault on speech affects not only the media, but also critical civil society. Journalists report engaging in self-censorship. Activists and human rights defenders have faced charges, arrest, and intimidation. Bloggers who have expressed atheist sentiments have been killed, yet others have faced charges of insulting religious feelings
The charges against Matiur Rahman of Prothom Alo stem from a series of articles the paper ran on alleged irregularities in the purchase of power tillers by a local government office, as well as for running a cartoon in the paper's political satire section. Rahman surrendered at the Jhalakati jail following an arrest warrant issued in January 2015. He was granted bail and given permission to be physically absent from further hearings in the cases. The cases have not yet been resolved.
Both the Daily Star and Prothom Alo have faced government retaliation for their reporting. Media personnel have alleged to Human Rights Watch that this includes a ban on advertising by large private companies in the two papers. Several corporate sources speaking anonymously stated that they had received these instructions in an article published by Al Jazeera in October 2015.
"Defamation should not be treated as a crime," Adams said. "If a newspaper intentionally publishes false information that harms an individual's reputation, then a civil defamation case is the proper remedy, so long as a fair and impartial trial can be assured. But Bangladesh should not be in the business of jailing journalists for what they write."
Human Rights Watch called for repeal of the sedition law, which is overly broad and vague. The law states that anyone by show or use of force or "any other unconstitutional means" who "subverts or attempts or conspires to subvert the confidence, belief or reliance of the citizens to this constitution or any of its article, his such act shall be sedition and such person shall be guilty of sedition." Anam faces at least 15 sedition charges.
Bangladesh's sedition and criminal defamation laws are contrary to the country's international human rights obligations. The International Covenant on Civil and Political Rights (ICCPR), which Bangladesh ratified in 2000, prohibits restrictions on freedom of expression on national security grounds unless they are provided by law, strictly construed, and necessary and proportionate to address a legitimate threat. Such laws cannot put the right itself in jeopardy. The United Nations Human Rights Committee, which interprets the ICCPR, has said that states parties should move toward abolishing criminal defamation and that no one should ever risk imprisonment for defamation.
Human Rights Watch said that laws imposing criminal penalties for peaceful expression are of particular concern because of their chilling effect on free speech. The UN special rapporteur on the promotion and protection of the right to freedom of opinion and expression has stated that with such laws in place, individuals face the constant threat of being arrested and subjected to criminal trials, fines, and imprisonment, as well as the stigma of having a criminal record.
The assault on speech affects not only the media, but also critical civil society. Journalists report engaging in self-censorship. Activists and human rights defenders have faced charges, arrest, and intimidation. Bloggers who have expressed atheist sentiments have been killed, yet others have faced charges of insulting religious feelings. A 2014 media policy banned speech that is "anti-state," "ridicules the national ideology," and "is inconsistent with Bangladesh's culture," and would restrict the reporting of "anarchy, rebellion, or violence." The government is currently drafting an onerous and overly broad law on publishing in electronic media.
"These criminal charges are clearly a form of retribution against political enemies of the government," said Adams. "And while it is going after journalists, the government has taken no action to hold members of DGFI accountable for the extrajudicial killings, disappearances, and torture that took place during the caretaker period. Bangladesh's sedition and criminal defamation laws need to be repealed, and charges against all media and other critics withdrawn immediately."