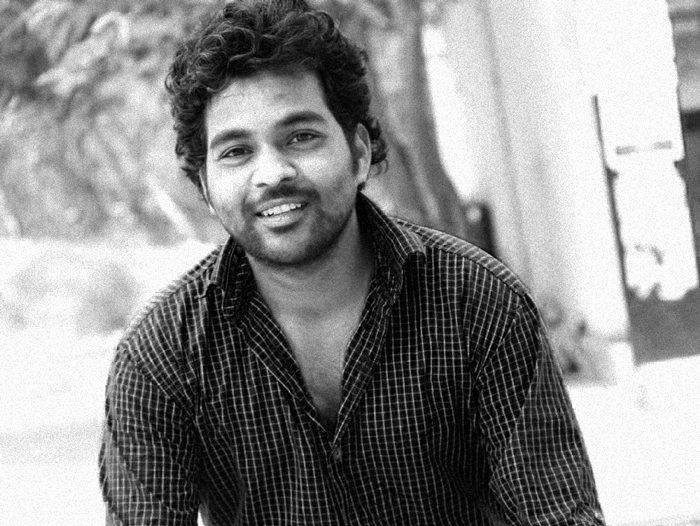 Rohith Vemula's mother kisses his forehead, then cheeks gently, and plants a final one on the tip of his nose. It is his fifth death anniversary, commemorated as Rohith Shahadat Divas, and Radhika Vemula showers her kisses on his larger than life bust of her son, installed at the university from where he would have earned his PhD, had he not fallen prey to the demon of caste discrimination.
Radhika Vemula is hailed as 'amma' or mother by the thousands of Dalit and Bahujan scholars, who continue to draw strength from her scholar son Rohith's legacy. Rohith Vemula's fifth death anniversary was a special one for the Vemula family, as his brother Raja Vemula, now an advocate brought along his law degree, laid it at the memorial, dedicating to Rohit. For the proud mother, this was a bittersweet moment. Rohith, a promising Dalit scholar had died by suicide at the University of Hyderabad campus, allegedly driven to it by extreme caste discrimination. His death had been called an "institutional murder".
"I wait 364 days for this one day. We think about him all the time. Not a single day has gone by without remembering him," said Radhika Vemula, her voice still soaked in the deep grief of losing her son, but her tears held back as she dedicated her younger son Raja to seek justice not just for Rohith, but for all those who suffer.
In December, Radhika Vemula had announced that her younger son Raja was now a lawyer, and a month later, the young man, came to place his degree at his brother's memorial.

Raja Vemula, my younger son, is now an Advocate. After 5 yrs, It's one of the major changes happened in our lives since Rohith Vemula. Adv. Raja Vemula will now work/fight for the people & their Rights in the Court of Law and it's my "Pay Back to Society". Bless him.

Jai Bhim ?

— Radhika Vemula (@vemula_radhika) December 18, 2020
According to Radhika, encouraging Raja to become a lawyer is her "pay back to society" and now he will fight for all the disadvantaged people in the court of law, and teach them about their legal rights. She said she was inspired to make him a lawyer after she met Fatima Nafees the mother of Nazeeb Ahmed a student of Jawaharlal Nehru University (JNU) Delhi who is reported missing under "mysterious circumstances" since 2016. He simply 'disappeared', after an attack in JNU allegedly by members of the BJP's student wing the Akhil Bharatiya Vidyarthi Parishad (ABVP) that year. Fatima has been fighting for information about her son since.
Radhika said, "Our demands for justice have remained unheard. We do not know enough about laws and courts, so I wanted Raja to become a lawyer. He will fight against injustice and for the rights of people now with legal knowledge."
As her fight for justice continues, even five years after Rohith's death, Radhika has had to face even more of caste based discrimnation and villification has constantly been challenged to prove that she does belong to a Dalit caste. Rohith, was one of the five Ph.D students who had been expelled and had been protesting the discriminatory attitude of the university authorities, sleeping out in the open since the night of January 4, 2016, a spot dubbed "Velliwada" for that is where Dalit students were forced to sleep. On January 17, a Sunday, he died by suicide. He was just 28-years-old, and was in his second year as a Ph.D scholar.
Due to the Covid-19 restrictions this year the memorial meeting organised by the Ambedkar Students Association (ASA) was a virtual one on Sunday January 17. The hashtags however were impactful: #FiveYearsOfDeniedJustice #NeverForgetNeverForgive.
After she visited the memorial of her son earlier in the day Radhika Vemula, joined her son's admirers including activists, scholars and lawyers online, and recalled the impact he has had on their lives and on the Dalit rights movement.
According to Dr. D Ravikumar, Member of Parliament from Villupuram, Rohith Vemula has become "a symbol for Dalit students," and an inspiration for demorcratic forces of the country. Ravikumar called Vemula's death an "institutionalised murder" and said he would continue to fight in Parliament for a Rohith Act, a legislation against caste based discrimination in academic institutions, just as the death of Delhi's 'Nirbhaya' had also created a national outrage, leading to a commission being apppointed and eventually the Nirbhaya Act being enacted.
However he said both the state and central government have so far "ignored the death of Rohith Vemula, they did not even appoint a comission, but we have to fight for the rights of Dalit students." As an MP Ravikumar recalled that he has often raised the issue of scholarships for higher education, and that of discrimination in educational institutions in Parliament. He spoke about the need to bridge the skewed Gross Enrolment Ratio (GER) and bring more Dalit students, and those from the marginalised communities into higher educion. However, he warned that the new National Educatio Policy (NEP) was also targetting Dalit students, in various ways, creating an environment that will result in higher drop out rates. "We have to create institutions not only to remember, pay tributes, but to take up the cause which Rohith and others laid down their lives for: ending discrimination in education," he said, asking the civil society to "come together to create a forum to help research scholars. For Dalits involved in research, especially in the sciences it is difficult, the Union govt has put many obstacles. Without outside support Dalit PhD scholars cannot complete their studies. You have to support them from outside institutions also … start a journal in every language to support scholars" he added, that there was a need to create a forum to support scholars, economically support scholars from marginalised communities. "Even in Rohith's case, the university denied him a stipend, he used it to support his family too… Dalit scholars do that… financial help is very essential" he stated.
Joining the online memorial from Maharashtra, Disha Pinky Shaikh, Spokesperson of Vanchit Bahujan Aghadi said that many activists like her came to know of Rohith's struggles only after his death. However, they began to live his legacy and his activism in their own lives. "We see the mother of the Ambedkarite movement in Radhika amma. She is taking his fight ahead… today thousands of Rohiths are fighting for equality, Ambedkarite rights in schools and colleges" said Shaikh. She added that the legacy of Rohith Vemula is alive and he remains at the centre of the students movements, and added all Ambedkar rights workers will keep him alive even though "the Manuwadi government is trying to end it, we have to keep an eye on it… be aware that education is taking a backseat in all the mandir masjid issues. Education is being hindered, Ph.D scholars are not being enrolled. Rohith always fought or that… became its face, and even ended his life for it. His death was the start of a new fight. So many of us began to live Babasaheb's legacy then." According to Shaikh, now in every college Rohith Vemula is a symbol of struggle and revolution, and as a gender rights activist she too drew strength from him to fight "right wing groups who are trying to end democracy."
According to Shaikh the Lefist wing is also to be critiqued as it has "kept the youth engaged with foreign revolutionaries like Marx" and appealed to the youth to learn about Ambedkar as well, "Do not go left or right.. Babasheb gave us the rights in the Constitution".
Academic Prof. Sowmya Dechamma, Centre for Comparative Literature read a dedication to Rohith from the works of Carl Segan to illustrate the juxtaposition of scientific thought with social awareness, "Rohith was a science student who took social religious issues head on. We cannot retire until we achieve justice."
Advocate Bhimrao who has been on the forefront of seeking justice for Rohith said the fight began even before he died, "We started filing legal cases when the expulsions were first ordered. Since then, I notice that even after the sacrifice of Rohith, the university has not changed its attitude in dealing with students, especially those from the downtrodden communities," he said adding that several students have been harassed by various inquiry committees. However, out of those facing the accusation of killing Rohith, several accused have obtained orders that stay arrest. Only the vice chancellor has not got this order, but he continues in his post, has not been taken into custody," said Bhimrao.
He added that even after many witnesses have been examined and spoke confirming the caste status of Radhika Vemula, no order has been passed yet. "Instead she has been served another notice issued in Guntur asking Raja and Radhika to prove their caste status. This is harassment of the revenue authorities," he added.
Related:
Dalit activists who have been fighting the good fight
A letter that should shake our world: Dalit scholar suicide triggers outrage
Rising Dalit voices against CAA