"Missing" Ahmedabad businessman Mahesh Shah surfaces in a TV news studio, threatens to name all those who used him as a cover for taking advantage of the government's Income Disclosure Scheme (IDS)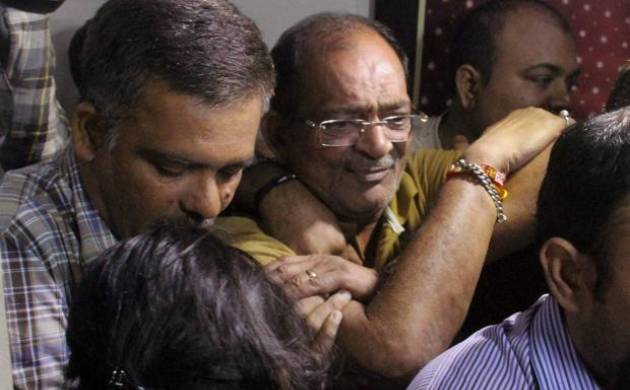 Mahesh Shah detained
Viewers of a regional news channel witnessed high drama on Saturday evening as Ahmedabad-based realtor Mahesh Shah who had vanished after disclosing Rs 13,800 crore in cash under the IDS — which ended on September 30 – reappeared in the studio to claim the astronomical sum which he had declared to the IT department was not actually his.
The black money sought to be surreptitiously laundered, he claimed, belonged to politicians, bureaucrats and businessmen who had offered him a hefty commission for his "services". Shah added that he will disclose the names of those who sought to hide behind his name to the IT department.
Admitting that what he did was unlawful, Shah maintained that he did so out of compulsion and lure of the handsome compensation.
"Those whose money I disclosed backed out at the last moment, so I could not pay the first instalment of the tax due to the IT department as stipulated in the scheme", said Shah.
During the hour-long interview he maintained that he now feared for his life and that was why he chose to make his disclosure on a news channel. Shah said he was in Mumbai for the past 10 days and had just returned to Ahmedabad.
The drama reached its climax when in response to a telephone call by the news channel, the police accompanied by IT officials barged into the studio and took him under custody live on television.
A possible cause for the last minute alleged backing out by politicians and bureaucrats could be the fallout of the government's demonetisation of high value notes notification coming as it did soon after the last date — September 30 — for the voluntary income disclosure scheme.