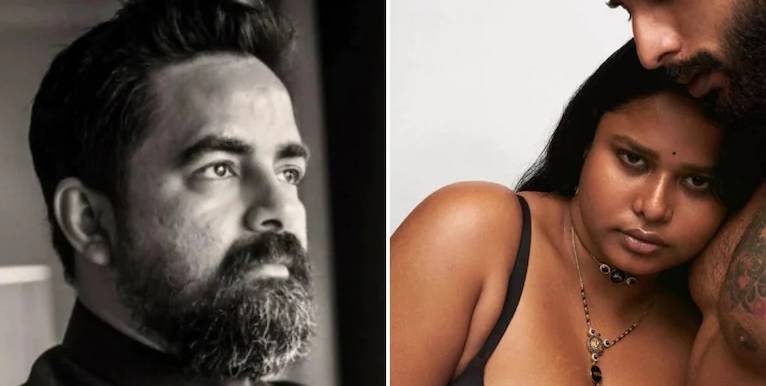 Designer Sabyasachi Mukherjee's response to Bharatiya Janata Party politician Narottam Mishra's, a minister in the Madhya Pradesh government, warning of legal action, and the online hate was to drop the advertisement of his version of the mangalsutra. The mangalsutra advertisement featuring models in intimate wear was dropped on Sunday, even though the product remains online and has not since been trolled, or so it appears. Leading the criticism against the designer's highly stylised advertisement was Madhya Pradesh home minister Narottam Mishra who had 'warned' Sabyasachi with legal action if he did not take down the advertisement within 24 hours. So, Sabyasachi posted an Instagram note stating the advertisement was meant to make "heritage and culture a dynamic conversation," and that it was "aimed to talk about inclusivity and empowerment. The campaign was intended as a celebration and we are deeply saddened that it has instead offended a section of our society. So we at Sabyasachi have decided to withdraw the campaign".
Mishra's Sunday ultimatum to the brand called Sabyasachi Mukherjee's mangalsutra advertisement "highly objectionable and hurtful" and warned that "If the objectionable advertisement is not removed within 24 hours #Sabyasachi Mukherjee Legal action will be taken by registering a case against him."
On Monday November 1, Mishra claimed a win saying "Sabyasachi removed the post after i said so," but added that next time there won't even be a warning and "direct action will be taken" and that the designer, and also Dabur, had been forgiven for now as it was their "first offence."
फैशन डिजाइनर सब्यसाची मुखर्जी ने मंगलसूत्र के विज्ञापन को हटा लिया है इसलिए अब इस मामले का पटाक्षेप हो चुका है।

हिंदू धर्म के साथ खिलवाड़ करने वाले ऐसे कृत्य को हम #Sabyasachi और डाबर कंपनी की पहली बार की भूल मान रहे हैं। अगर आगे दोबारा ऐसा हुआ तो चेतावनी नही,सीधे कार्रवाई होगी। pic.twitter.com/8rPvWFSTNp

— Dr Narottam Mishra (@drnarottammisra) November 1, 2021
Apart from the MP minister, lawyer Ashutosh J Dubey, whose twitter bio states that he is a "Legal Advisor Of BJP-Maharashtra Palghar District" and a "Practicing Legal Solicitor at Bombay High Court" had also issued a legal notice to Sabyasachi for using "semi-naked models for a Mangalsutra collection advertisement as Mangalsutra is part of Holy Hindu Marriage" and alleging that "the holy Hindu Marriage (Mangalsutra)" had been
"outraged" going on to say that there was "a sound scientific justification" behind wearing a Mangalsutra made of pure gold and the "promotional advertisement features heterosexual and same-sex couples posing for pictures wearing the Royal Bengal Mangalsutra…" He has now congratulated "everyone" on the 'win'.
Congratulations everyone,

Sabyasachi withdraws the Mangalsutra campaign advertisement. https://t.co/Ckf7E8emjP

— ADV. ASHUTOSH J. DUBEY ?? (@AdvAshutoshBJP) October 31, 2021
Mangalsutras now selling as stand alone
However, the line of designer mangalsutras is still online in what may be a more acceptable way for the sanskari folks who can afford it, or simply like to window shop online. The mangalsutra, which boasts of the Sabyasachi logo as the centrepiece is now showcased online proudly, carrying the Sabyasachi Mukherjee's brand logo of the stylised interpretation of the Royal Bengal tiger as jewellery collection. There are no semi naked, sexy looking, same sex couples shown wearing it. Hence putting to an end, heated discussions about 'morality' and 'culture' being insulted by photos of models in black bras, wearing tiny bindi and the mangalsutra, for now.
Some advertisements that made trolls work overtime this season:
Sabyasachi: Controversy over mangalsutra worn by bikini-clad, same sex models

Dabur: Trolled for 'insulting' Karva Chauth

CEAT Tyres: Aamir Khan's Diwali ad 'hurt' Hindu sentiments

Fabindia bullied for Jashn-e-Riwaz

FabIndia: Trolled for using Urdu words "Jashn-e-Riwaaz" in Diwali advertisement

ID: Falsely accused of using animal products in dosa batter.
Related:
Controversy couture: Hey fashionistas, do you wear a mangalsutra with your bikini?
Dabur uses LGBTQI storyline to sell skin bleach, gets trolled for 'insulting' Karva
BJP MP says Aamir Khan's CEAT Tyres Diwali ad hurts Hindu sentiments
Jashn-e-trolling: What does the festive season mean for bhakts?