Saharanpur district of western UP remains tense after Thakurs of the area tried to take a procession parade on Maharana Pratap in the region.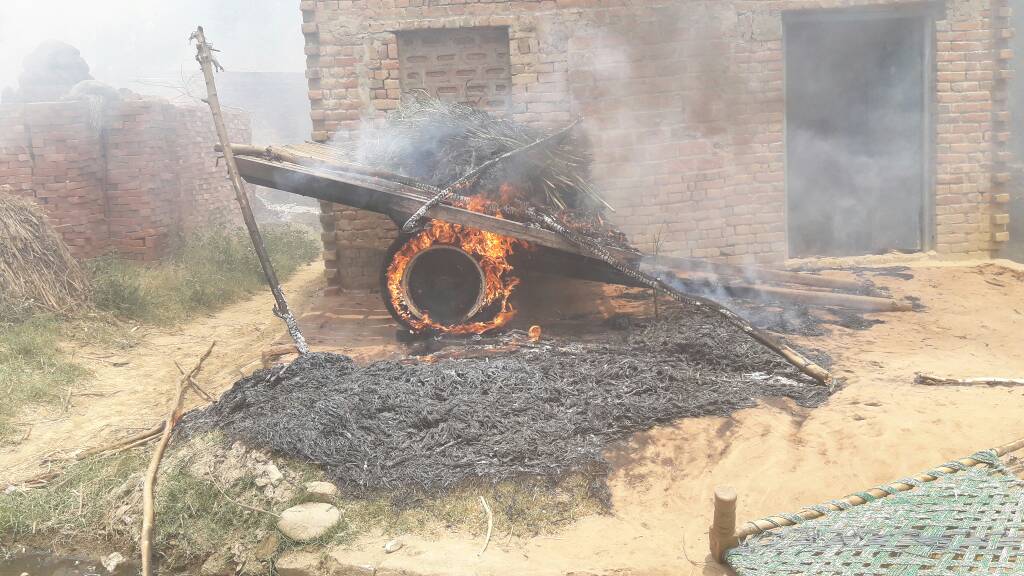 Photos: Two Circles.
Violence started after the Thakur community of Shimlana village took out a procession march to commemorate the birth anniversary of Maharana Pratap, and it moved towards a Dalit dominated village Shabbirpur.
At Shabbirpur, residents raised objection and as a result of that a verbal spat started between the two groups. The whole argument led to spark of violence which was supported by stone pelting and burning of private as well as public properties. After a Dalit woman was hit badly by the stone, the Dalit community also started stone pelting. Things turned out more ugly and Thakurs allegedly broke Ravidas temple and a statue of Ambedkar.
During the altercation, a stone hit 25-year-old Sumit, s/o Dharmpal, on the head and he was declared dead when taken to the hospital.
When the news of the death reached the clash site, members of Thakur community set ablaze 25 houses of the Dalit community.
Moreover, the police was also targeted this time the mob. A fire engine was broke down and three police vehicles were set on fire.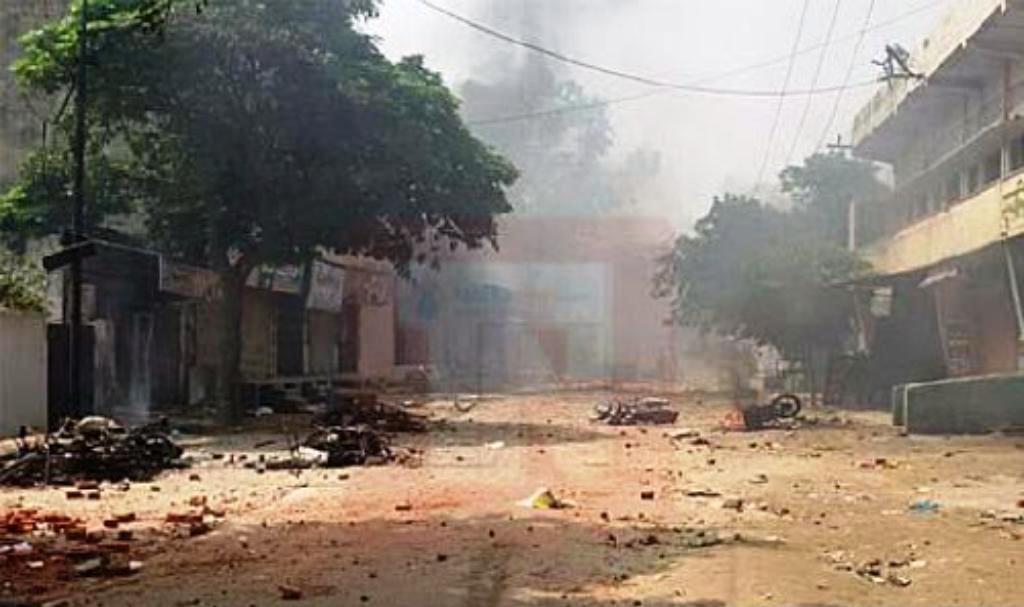 Chaman Singh Chavda, CO Deoband, also got injured when he intervened in the matter. Violence came to a halt after District Magistrate NP Singh and SSP Subhash Dubey reached the spot with security forces from adjoining districts.SSP Dubey said, "The situation is tense but in control. To maintain the peace is our priority."
Earlier on April 20, situation in Saharanpur got communally tense when Saharanpur MP from BJP Ram Lakhan Pal Sharma tried to take out a procession March in remembrance of Dr. BR Ambedkar without permission from the government.
Sharma's brother Raghav Lakhanpal Sharma started beating police personnel while Ram Lakhanpal Sharma started shouting on police to shoot Muslims. FIR was lodged against both of them.