News of a 58-year-old woman dying of starvation and how she had not eaten for three days were doing the rounds on media yesterday. Starvation-related deaths in Jharkhand keep making headlines but it seems that state authorities are sleeping on a full stomach.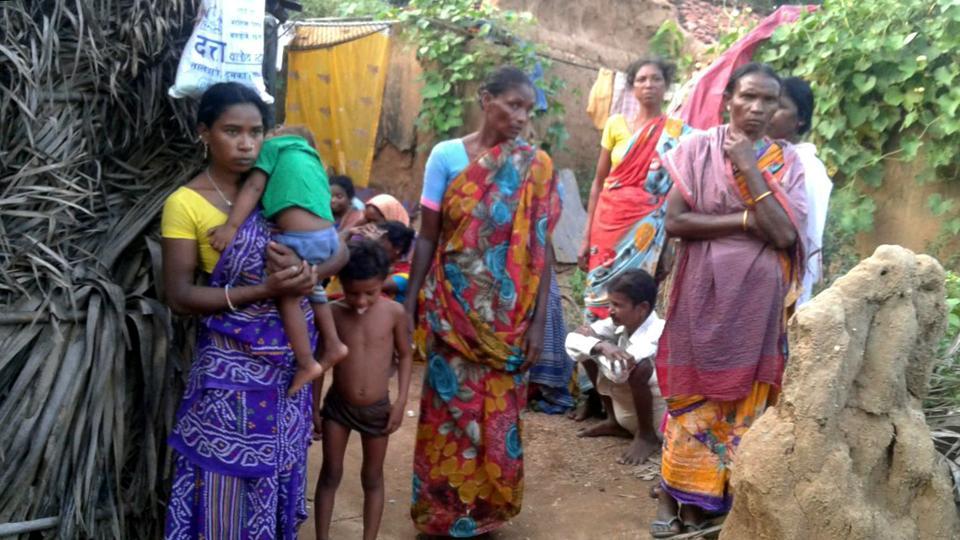 Image: HT / File Photo
Giridih, Jharkhand: The earthen stove in 58-year-old Savitri Devi's house had not been lit since May 30. All the borrowed rice she and her two daughters-in-law had procured was not enough for the family of five including three children. Her two sons, working in different states, were unable to earn any money that could be sent home for six months. After surviving on a little bit of rice and its starch, she allegedly breathed her last on Sunday after not having eaten for three days.

She would have lived if the authorities had done due diligence and processed her ration card. "Due to the negligence of authorities, her ration card could not be made, which is why she was unable to get food," a district official Sheetal Prasad told news agency ANI.

In a report by Hindustan Times, Deputy development commissioner (DDC) who is officiating as deputy commissioner (DC) of Giridih, Mukund Das, denied the starvation theory and said the investigation is underway. "Initial findings say the woman was suffering from paralysis and she could have succumbed due to it. A team of senior officers has been sent to the village to conduct a detailed inquiry," he added.

Ration cards and Aadhaar cards: Service or Weapon?
What was meant to make lives easier and serve people better is being used as an instrument of harassment.

"Several people have died of alleged starvation in Jharkhand in the last few months. Eleven-year-old Santoshi Kumari died crying for rice in Simdega district in September. In January, Lukhi Murmu, a 30-year-old woman from Dhawadangal village in Pakur district, reportedly died of under-nutrition and exhaustion. According to a fact-finding report by activists from the non-profit Right to Food Campaign, Murmu had been denied rations since October because the Aadhaar-enabled point-of-sale machine at the local ration shop had failed to authenticate her biometrics," stated a report by Scroll.

State manufactured starvation-related deaths are not new for Jharkhand. Four such deaths were reported in Jharkhand last year and now two have occurred within 10 days of each other. It seems that they have learned nothing from Santoshi's death. Authorities have clearly denied rightful food to legitimate ration card holders who are dependent on this access to cheaper food.

In a timeline of such deaths and their link to ration cards and Aadhaar cards, The Wire chronicled the apathy of authorities and their negligence. It stated-

Though the state government had initially stated that Santoshi was ill and suffering from malaria, Jharkhand food and civil supplies minister Saryu Roy had later admitted their mistake. "It's a fact that the names (of Santoshi's family) got struck off the ration list due to Aadhaar issues, which means they stopped getting ration. The cancellation of the family's ration card was our mistake. We are on the back foot," Roy was quoted as saying.

In late October 2017, Ruplal Marandi died in Deoghar district after being denied grains as the Aadhaar-based biometric authentication of members of his family had failed. Then on December 1, a 64-year-old widow, Premani Kunwar, died of hunger and exhaustion in Danda Block of Garhwa district, Jharkhand. In her case, the Aadhaar-based payment system had redirected her pension money to a different account without her knowledge, they alleged. She was also denied her foodgrain entitlement in August and November.

Finally, on December 25, Etwariya Devi, a 67-year-old widow, reportedly died due to starvation in Sonpurwa village of Garhwa district's Majhiaon block. Her family was reportedly unable to procure food after the Aadhaar-enabled point of sales (PoS) machine couldn't authenticate the biometrics of her daughter-in-law.

All these deaths took place after the Jharkhand government cancelled 11.6 lakh ration cards claiming that these were bogus as they were not linked to Aadhaar by their holders. The information of these cancellations was provided by the state secretary of food and civic supply Vinay Chaubey.

Gaurav Vivek Bhatnagar also reported on Savitri Devi's demise and the ration cards that were denied to her family.
"Despite such a state of affairs, even as the family slipped into dire straits and battled to gain access to government foodgrains, no support was forthcoming from village or block officials. "The family did not have a ration card and it was the main reason why it had no access to subsidised or free foodgrain through the PDS. District officials told the media that they were probing if Savitri Devi's family had submitted an application to get a ration card made. Ram Prasad Mahto, the head of Chainpur panchayat, said Poornima Devi (daughter-in-law) had met him and that he had verified her ration card application, but he was unsure if she had submitted it in the block office for further procedure. His statement assumes significance as it is being alleged that the forms of 120 beneficiaries were indeed sent for endorsement to the panchayat sewak (panchayat helper), but he had not carried the process forward. The local legislator, Jagarnath Mahto, expressed his regret at the starvation death and termed it an example of the failure of the state BJP government's inability to meet the needs and aspirations of its residents," said the report.