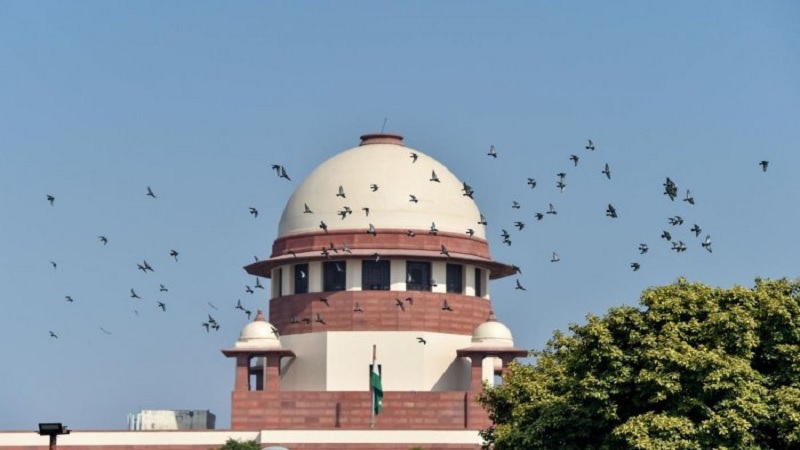 Image Courtesy:deccanherald.com
In a petition which was seeking universalization of the Public Distribution System (PDS), the Supreme Court has given an order directing the Central government to 'consider' providing ration even to those who do not have a ration card.
The petitioner, Aayom Welfare Society, had submitted in its petition that universalising PDS would enable availability of essential food items for all in the present times of global pandemic and would alleviate another 20% of the population to meet their requirement for food.
The bench, comprising of Justices NV Ramana, SK Kaul and BR Gavai, observed that this was a matter of policy and would have to be decided by the legislature and implied that this gap in policy could not be compensated by the judiciary. Accordingly, the court asked the petitioner to provide a copy of the petition to the central government, for their consideration.
The issue of ration cards has been raised in the courts quite a few times, in recent times. The daily wage earners and workers from the unorganised sector are bearing the brunt of this lockdown the most. With no food and no money to buy the food, these people who literally live a hand to mouth existence need complete assistance and aid of the government. In such exceptional times of crisis, it is expected that the government takes measures to ensure that people do not die of starvation when people are already dying of a communicable disease. Universalization of PDS is the first step towards ensuring that the poor do not die of starvation. Hence, providing ration only to those who have a ration card is only proving to be counter productive and hurting the poor more.
Other courts have also taken up this issue and issued directions on the same. The Telangana High Court has directed its state government to provide free of cost ration, food and medicines to the transgender community. Further, the Delhi High Court directed the Delhi government to monitor ration shops and ensure that it is being disbursed efficiently to beneficiaries.
Judicial activism lately has become low key. The apex court bench doesn't seem to have even questioned the government on what it plans to do with the surplus food in the warehouses and how it plans to proceed with universalization or at least issue guidelines on basis of which the government could formulate a policy. Leaving policy matters, where the government is clearly lagging, at the hands of the government without even issuing guidelines or questioning the government, reflects badly on the phase of judicial activism of Indian judiciary which, quite evidently, has lost its way.
The Supreme Court order can be read here
Related:
Why should India's migrant labour pay for their return home
Lockdown through the gender lens
Muslim traders barred entry to Madhya Pradesh village