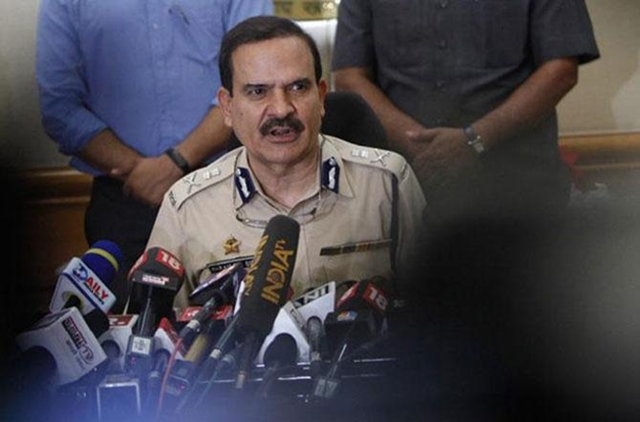 The Supreme Court on Wednesday refused to entertain a plea moved by former Mumbai Police Commissioner Param Bir Singh, and directed him to approach the Bombay High Court instead.
Singh who had recently made serious allegations of corruption against Maharashtra Home Minister Anil Deshmukh in a letter to Maharashtra Chief Minister Uddhav Thackeray, had moved SC on Monday seeking "unbiased, uninfluenced, impartial and fair investigation in the corrupt malpractices of Shri Anil Deshmukh, the Hon'ble Home Minister of Government of Maharashtra, before the evidences are destroyed."
In his petition, just like in his letter to Thackeray, Singh exposed Deshmukh's alleged corrupt practices. The petition says, "Shri Anil Deshmukh had been holding meetings in February, 2021 at his residence with police officers including Shri Sachin Vaze of Crime Intelligence Unit, Mumbai and Shri Sanjay Patil, ACP Social Service Branch, Mumbai, bypassing their seniors and had instructed them that he had a target to accumulate Rs. 100 crores every month and had directed to collect money from various establishments and other sources."
He also accused Deshmukh of "interfering in various investigations and was instructing the police officers to conduct the same in a particular manner as desired by him." He also claimed that the reason Deshmukh gave for his transfer, i.e lapses in the Ambani security scare case, was "smeared with malice".
While refusing to entertain his petition, the Bench comprising Justices Sanjay Kishan Kaul and Subhash Reddy posed two questions, reported LiveLaw:
– Why was the petition filed before the SC under Article 32 instead of before the High Court under Articles 226?
– Why was Deshmukh not impleaded as a party?
It is noteworthy that Deshmukh has denied all allegations, and the state government hasn't sacked him despite mounting pressure.
Singh will now approach the Bombay HC. The petition filed before the SC may be read here:
Related:
Parambir Singh-Sachin Vaze controversy: Will Maha Vikas Aghadi survive?