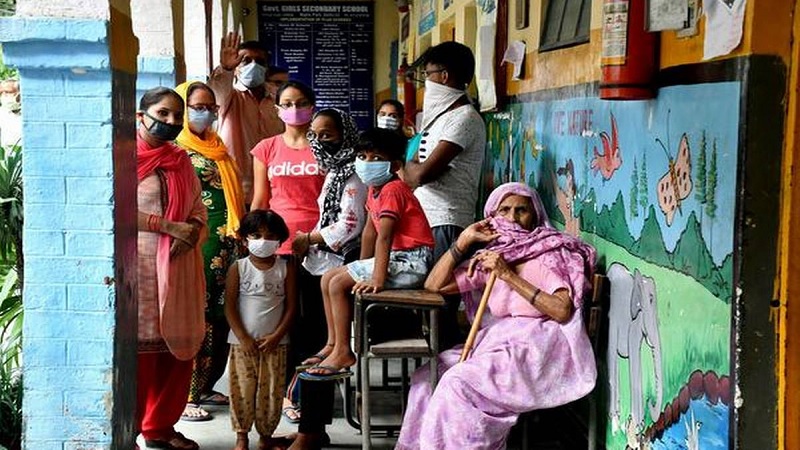 Image Courtesy:thehindu.com
The Supreme Court, on August 25, dismissed a petition seeking a uniform compensation to families of those who die due to Covid-19. The bench comprising Justices Ashok Bhushan, Subhash Reddy and MR Shah said that every state has its own policy on payment of compensation based on their financial power and capacity and hence a uniform policy could not be put in place.
The Centre had initially announced ex gratia of Rs. 4 lakh for families of those deceased due to contracting Covid-19 but the same was withdrawn possibly due to pressure from states who were already under strain of managing the pandemic.
The petitioner, Hashik Thayikandy was represented by advocate Deepak Prakash and he mentioned that there was no uniformity in compensation amount; while Delhi offered Rs. 1 crore, some states offered Rs. 1 lakh as compensation. The petitioner also urged the court to seek a report from states on Covid-19 casualties and measures taken for compensating the kin of the deceased.
Justifying the need for a uniform compensation policy, the petitioner stated, "In such a structure, whereby the death rate is only increasing at an alarming rate per day, it is imperative for the state to formulate appropriate guidelines, on compassionate grounds, for ex-gratia compensation to families of the Covid-19 casualties, especially for frontline workers such as doctors, nurses, paramedical staff etc, solely with the purpose of aiding the families for their basic survival and sustenance during this pandemic."
The Economic Times reported that the petitioner also contended that the state was under constitutional obligation to take care of people in a war like emergency, while making special mention of weaker sections to argue for a special relief plan under the National Disaster Management Act.
The court refused to entertain the plea and hence it was withdrawn by the petitioner.
As of August 26, there have been close to 60,000 deaths in India due to Covid-19, with 0.7 million active cases and 3.2 million total cases.
Related:
Covid-19: Election Commission announces updated SOPs
Covid-19: India to touch 30 lakh cases soon, but spread slowing down
Tablighi Jamaat: K'taka HC conditionally quashes criminal cases against 9 foreigners