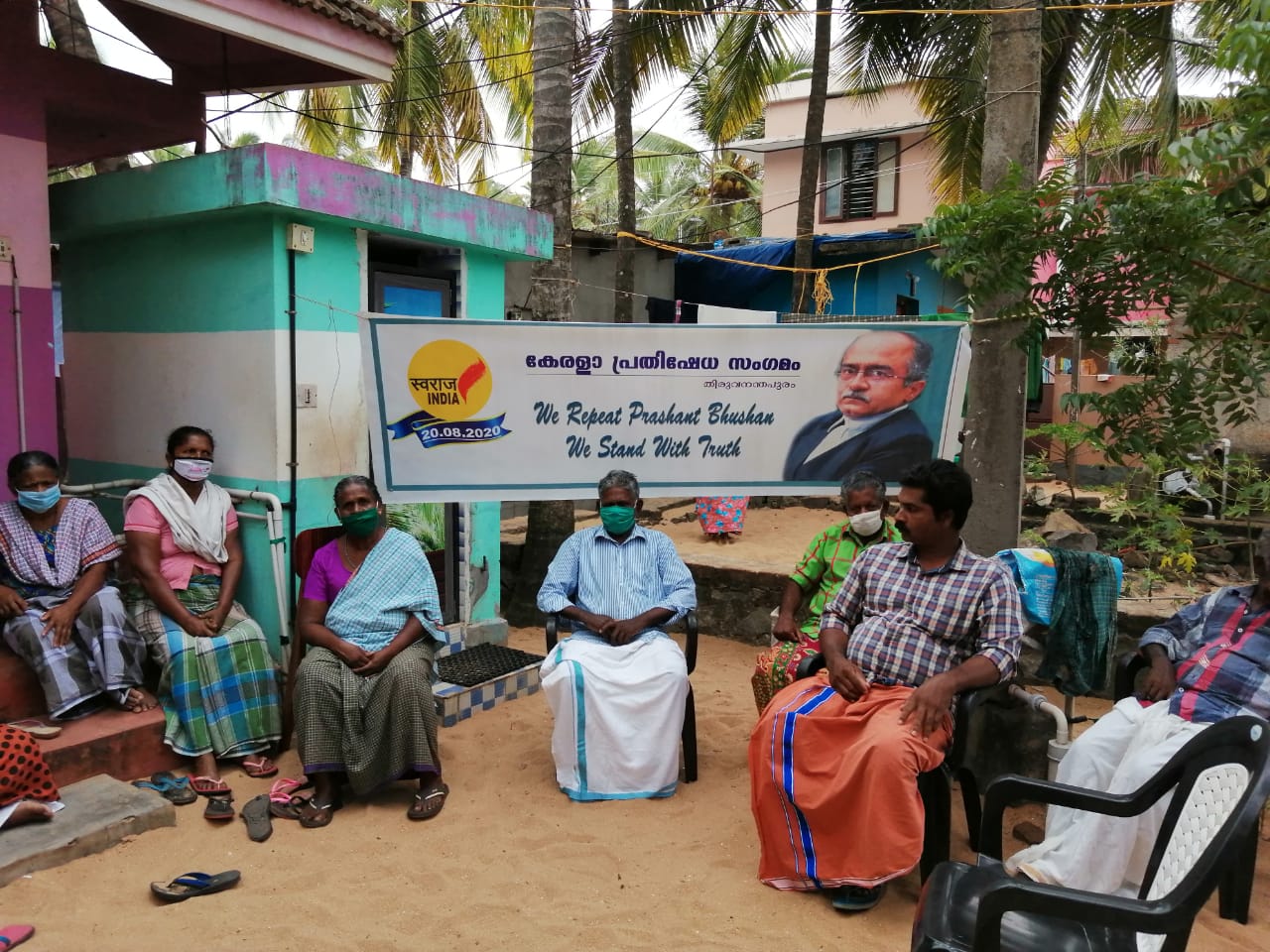 In a bit of an anti-climax on Thursday, the Supreme Court did not pronounce the quantum of punishment for Prashant Bhushan in the contempt of court case in connection with his tweets. The court instead granted him time to rethink his statement.
This, despite Bhushan insisting that his statement was "well considered and well thought of". In fact, Bhushan categorically said, "If your lordships want to give me time, I welcome. But I don't think it will serve any useful purpose and it will be a waste of time of the Court. It is not very likely that I will change my statement."
Earlier during proceedings Bhushan had made it clear that we would accept any punishment the court deemed fit. He quoted MK Gandhi saying, "I do not ask for mercy. I do not appeal for magnanimity. I cheerfully submit to any punishment that the court may impose." He added, "My tweets were out of a bona fide attempt to discharge my duty as a citizen. I would have been failing in my duty if I did not speak up at this juncture of history. I submit to any penalty which the court may inflict. It would be contemptuous on my part to offer an apology."
Arguments by advocates Dr. Rajeev Dhavan and Dushyant Dave focused on the nature of the offence and the nature of the contempnor i.e Prashant Bhushan. Arguing on the nature of the offence, referring to Section 13 of the Contempt of Court Act, Dr. Dhavan submitted that it wasn't enough that there should be some technical contempt. It must be shown that the act of contempt must "substantially interfere with the administration of justice".
When it came to the nature of the contempnor, the lawyers referred to several key cases of public interest spearheaded by Bhushan such as the coal scam, 2G, powers of Central Vigilance Commissioner, etc. to showcase Prashant Bhushan's stellar track record and his unwavering commitment to social justice and Constitutional principles.
Then the Attorney General KK Venugopal suggested that the Court give Bhushan time to reconsider his statement, to which Bhushan responded saying, "I don't want to reconsider the statement. As regards giving time, I don't think it will serve any useful purpose."
That's when the case took a rather curious turn with AG Venugopal requesting the bench not to punish Bhushan! To this, according to Live Law, Justice Arun Mishra responded saying, "We cannot consider your proposal (of not punishing him) unless he rethinks his statement." He added, "We will have to consider whether his statement was defence or aggravation." According to Live Law, Justice Mishra further said, "When it comes to sentencing, we can be lenient only when the person tenders apology and realizes the mistake in the real sense."
When senior advocate CU Singh submitted that he had challenged the Registrar's order which rejected an intervention application, his appeal was dismissed and the hearing was concluded.
Related:
I submit to any penalty which the court may inflict: Prashant Bhushan