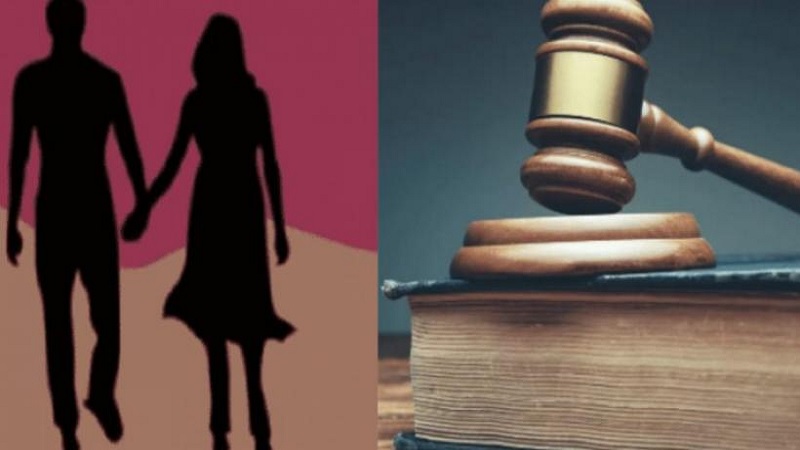 Image Courtesy:newsclick.in
The three judge Bench headed by Chief Justice S.A Bobde and Justices V Ramasubramanian and AS Bopanna heard the petitions challenging the validity of the newly enacted Uttar Pradesh Prohibition of Unlawful Conversion of Religion Ordinance 2020 and the Uttarakhand Freedom of Religion Act, 2018 and issued notices to the respective States.
It said, "Issue notice returnable within four weeks." Senior Advocate Chander Uday Singh, Advocate Aparna Bhat, AOR Tanima Kishore, Advocates Amjid Maqbool and Karishma Maria represented Citizens for Justice and Peace.
The court, however, refused to stay the provisions of the impugned laws which require prior permission for religious conversions for marriage. Senior Advocate Chander Uday Singh contended that under such provisions that mandates the consent of a District Magistrate for conversion in both States is setting dangerous precedents, citing instances of young interfaith couples being harassed and targeted in Uttar Pradesh.
He drew the court's attention to a recent Uttarakhand High Court order dated December 31, 2021 that reiterated the same point, setting a discriminatory trend. In this instance, the court directed the District Magistrate, Haridwar to conduct a detailed inquiry into a matter concerning a case of conversion where the couple allegedly failed to provide information or notice about their conversion or marriage to the concerned DM as mandated under section 8 of the Uttarakhand Freedom of Religion Act, 2018.
CJP's writ petition which was filed through AOR Ms Tanima Kishore December last year, critically examines the impugned laws on the grounds of:
Right to Personal Liberty and Autonomy

Right to Freedom of Choice of Adults

Right to Privacy

Right to Conscience

Right against Discrimination

Constitutional Obligations and Powers of Governors

Secularism

Bhimrao Ramji Ambedkar's ideology

State incentives for inter faith marriages

Law Commission Reports

International Law

Evolution and Interpretation of Rights in Constitutional Courts
The plea has raised issues of privacy, extra-Constitutional powers to police and non-state actors, violation of the non-negotiable tenets of secularism, equality and non-discrimination. Both the Act and Ordinance are inherently anti-women, discriminate against women, leaving them with no agency over their decisions and life and therefore bad in law and substance.
CJP has also argued that such laws are premised on "conspiracy theories" and assume that all conversions are being illegally forced upon individuals who may have attained the age of majority, throttling their personal liberty guaranteed under Article 21 of the Constitution.
The Uttar Pradesh Ordinance which is mostly modelled on the Uttarakhand Act of 2018 came into effect in November, 2020 and has resulted in the incarceration of almost 40 people in the State. Both the legislations criminalise forced conversions for the purpose of marriage and makes it a cognisable and non bailable offence.
The other petition challenging the same laws was filed by advocates Vishal Thakre and Abhay Singh Yadav who contended that the Uttar Pradesh Ordinance and Uttarakhand Act are against public policy and society at large, thereby disturbing the basic structure of the Constitution.
The matter is expected to be taken up on February 2, 2021.
The order may be read here:
Related:
CJP moves SC against "Love Jihad" laws
Prior notice to DM for inter faith marriage mandatory: Uttarakhand HC
Allahabad HC protects man booked under UP 'love jihad' law
UP's Love Jihad law completes one month, 35 incarcerated