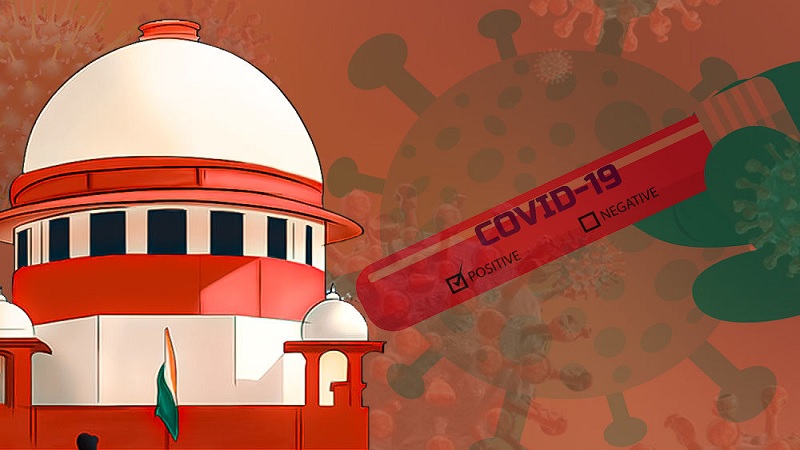 Image Courtesy:thelogicalindian.com
At least 44 staff members of the Supreme Court of India tested positive for Covid-19 on Saturday prompting the court to take extreme measures. Judges will now conduct proceedings remotely as they work from home.
Meanwhile courtrooms are being sanitised. Various benches sat 30 to 60 minutes later than the scheduled time today. All proceedings are now being conducted via video conferencing.
Justice DY Chandrachud told NDTV, "Judicial work will not be affected by the pandemic." Referring to the 1,600 video-conferencing links available with the SC, he said, "The Supreme Court has adequate infrastructure for judicial work," adding, "Sixteen benches are functioning."
India's latest wave of Covid-19 has seen over 1,00,000 fresh cases being reported each day. Crematoria in many states are getting overwhelmed, while there are reports of shortfalls of vaccines in many states, it has now emerged that a few states have managed to procure, even allegedly hoard life-saving medication, with the patronage of powerful political parties.
Related:
Covid-19: Gujarat HC says state heading towards a "health emergency", Gov't stays silent
Don't compare Kumbh Mela to Markaz event: Uttarakhand CM Tirath Singh Rawat