The Supreme Court today passed an order directing the trustees of the Haji Ali Dargah Trust to act on the July order of the Bombay High Court granting women equal access, on par with men to the iconic Haji Ali Dargah in Worli, Mumbai.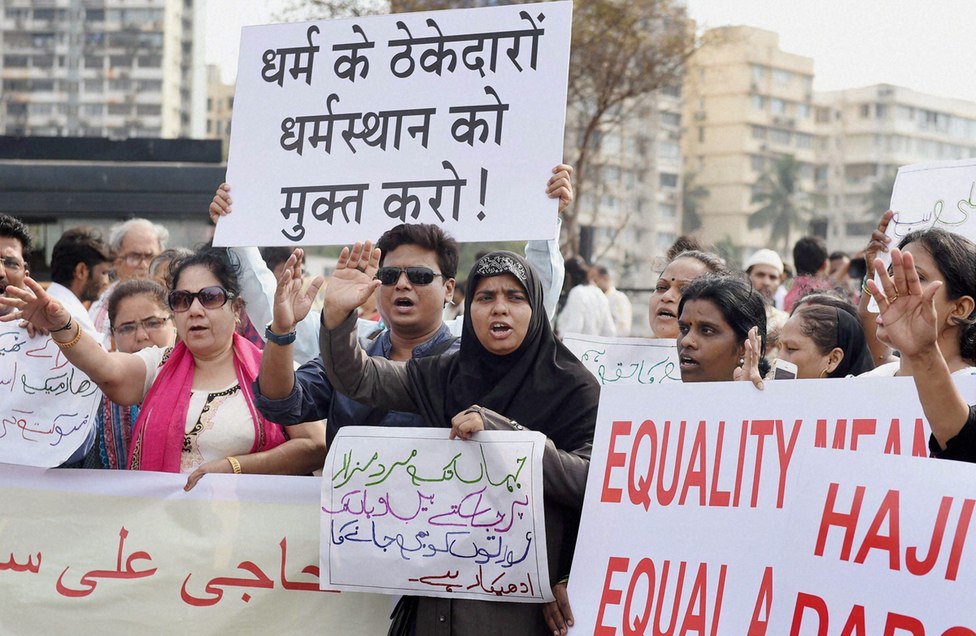 The trustees asked for two weeks time to act on the verdict. Take four weeks, the apex court ruled while warning that failure to implement the order after that will amount to contempt of court.
It may be recalled that Noorjehan Safia Niaz and Zakia Soman of the Bharatiya Muslim Mahila Andolan (BMMA) had petitioned the Bombay High Court after all BMMA's efforts to persuade the dargah's trustees to roll back their regressive decision in 2011-12. Overnight, they restricted women's access to the dargah compound, stopped them from going up to the mazaar (sanctum sanctorum) of the Sufi saint.
Following an earlier order of the Bombay High in early April, directing the Maharashtra government and police to ensure women were not restricted from entering the sanctum sanctorum of the Shani Shingnapur and all other temples in the state, secular-minded individuals and groups among Muslims and others from Mumbai had launched the 'Haji Ali Sab ke liye' forum in support of the right of women to equal access on par with men to all sacred space.