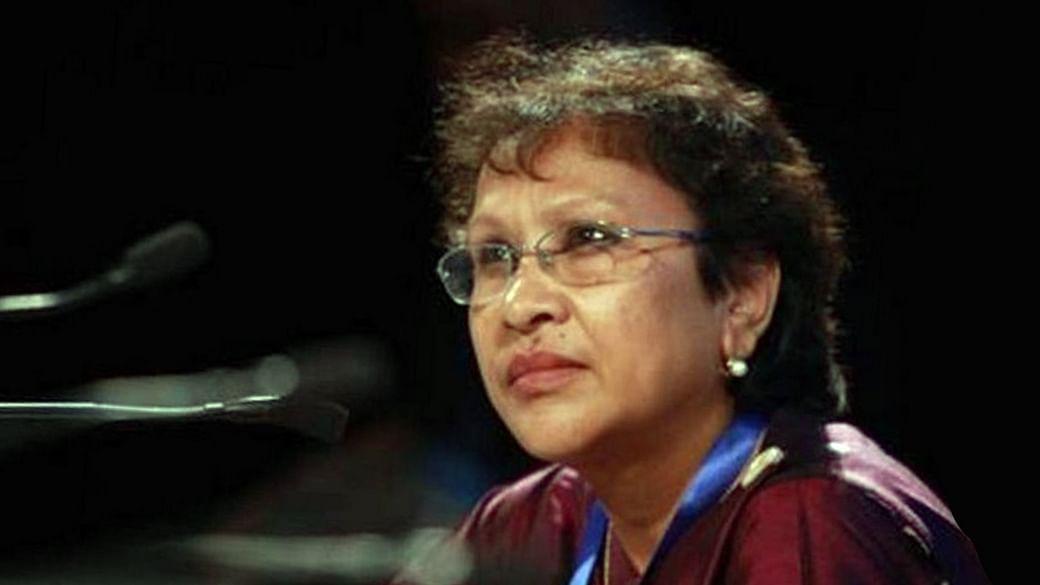 The Supreme Court quashed criminal proceedings against Shillong Times Editor, Patricia Mukhim, that was initiated over a Facebook post on violence against non-tribal people in Meghalaya, reported LiveLaw.
Mukhim had challenged the High Court order that refused to quash the FIR against her. The Division Bench of Justice Nageswara Rao and Justice Ravindra Bhat had reserved the order on February 16, 2021, after hearing the arguments advanced by the petitioner journalist and the State.
Last year, while six non-tribal boys of Shillong had gone to a place called Lawsohtun to play basketball, around 20 to 25 unidentified boys assaulted them with iron rods and sticks as per some media reports. Thereafter, Patricia Mukhim took to Facebook condemning the violence, calling out the Lawsohtun village council for failing to identify the "murderous elements". She also sought that Meghalaya Chief Minister Conrad Sangma and the Dorbar Shnong, the traditional local body, act against the accused.
The village council then filed a complaint against the veteran journalist for her post, alleging that her statement incited communal tension, and might instigate communal conflict. But, she defended her post, stating that she only raised the issue of "continued" attacks on non-tribal persons in her post.
Senior Advocate Vrinda Grover (appearing for Mukhim) argued before the apex court that she was being persecuted for speaking the truth and seeking enforcement of the rule of law against perpetrators of hate crime, in exercise of her fundamental right as guaranteed under Article 19 (1)(a) of the Constitution of India.
According to Bar & Bench, Mukhim was booked under Indian Penal Code sections 500 (Punishment for defamation), 505(c) (Statements conducing to public mischief) and 153A (Promoting enmity between different groups on grounds of religion, race, place of birth, residence, language, etc., and doing acts prejudicial to maintenance of harmony).
The Meghalaya High Court had rejected her petition after observing that her Facebook post sought to create a divide in the cordial relationship between the tribal and non-tribal population in Meghalaya, "even alluding to the role of the State machinery as being biased in this regard", reported The Leaflet.
(To be updated with order)
Related:
Finally, Editors Guild of India speaks up for Patricia Mukhim!
Patricia Mukhim quits Editors Guild of India citing "complete silence" on case against her