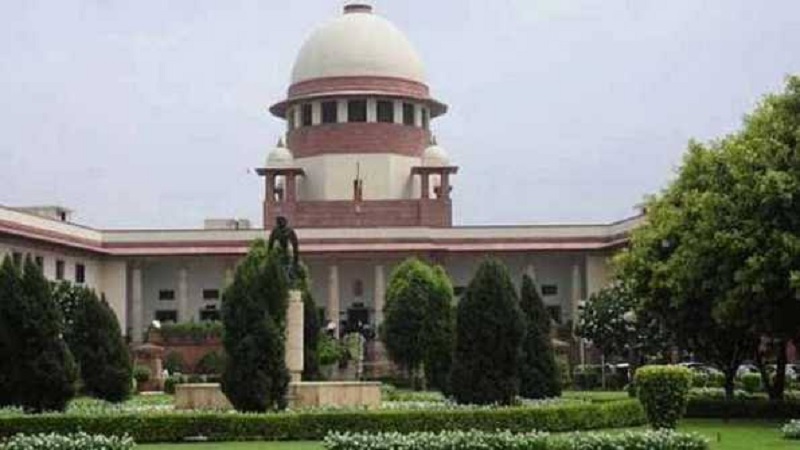 Image Courtesy:goachronicle.com
The Supreme Court disposed of the special leave petition filed by Delhi government seeking cancellation of bail granted to Faizan Khan by Delhi High Court. Khan is one of the accused in the Delhi riots case booked under the Unlawful Activities (Prevention) Act (UAPA).
A bench comprising Justices Ashok Bhushan, MR Shah and R Subhash Reddy dismissed the special leave petition seeking cancellation of Khan's bail while making it clear that observations made by the High Court were only for the purpose of granting the bail and shall not be treated any expression of opinion during trial.
Khan was charged for supplying mobile phone sim cards to delinquent students, without mandatory verification of identity which allegedly enabled their participation in conspiracy without being detected. Khan was working as an authorised Airtel representative at Golden Communication when he issued a new sim card to co-accused Asif Iqbal Tanha who used the ID of Abdul Jabbar to acquire the same. This sim card was later allegedly used by Tanha to become part of Whatsapp group which conspired the Delhi riots of February.
Khan was granted bail by a single judge bench of Justice Suresh Kumar Kait of Delhi High Court stating that the status report submitted by the investigating agency did not disclose the commission of offences under UAPA, except for bald statements of the witnesses.

The status report alleged that the accused Faizan Khan and co-accused Asif Iqbal Tanha were "acting in connivance with each other…in furtherance of a pre-conceived criminal conspiracy hatched with the other co-accused knowingly facilitated the commissioning of unlawful and terrorist act which was executed by the other co-accused".
The high court had stated that for invoking UAPA against Khan it is the duty of the investigating agency to demonstrate that he had "actual knowledge" that the said SIM card would be used for organizing the protests. Accordingly, Khan was granted bail by the high court on the condition of furnishing a personal bond in the sum of Rs. 25,000/- with one surety of the like amount to the satisfaction of the Trial Court.
The Supreme Court order may be read here.
Related:
Another supplementary charge sheet against Umar Khalid!
Delhi riots: Activist Gulfisha Fatima gets bail, but will remain in jail under UAPA
Siddique Kappan used "journalist cover" to disrupt law & order: UP Gov't to SC