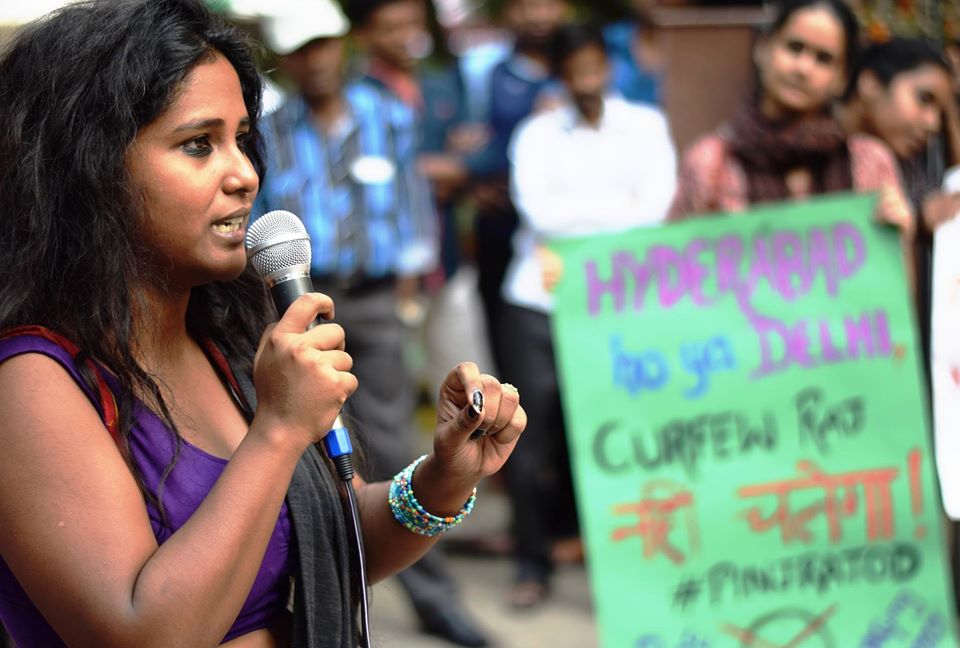 The Supreme Court through its 3 Judge Bench comprising Justices Ashok Bhushan, R Subhash Reddy and M R Shah dismissed a Special Leave Petition on October 28 filed by the Delhi Police challenging the Delhi High Court order granting bail to one Devangana Kalita accused in the Delhi Riots. On September 1, 2020 Justice Suresh Kumar Kait of the Delhi High Court had granted bail to the Pinjra Tod activist in the matter Devangana Kalita vs State of NCT Delhi (Bail App. No. 2038 of 2020).
Additional Solicitor General of India SV Raju, appearing for State of NCT Delhi, argued that Kalita is an "influential person" and that she could "tamper evidence" in the case and that the High Court omitted to take cognizance of the relevant aspects of this case.
However, Justice Ashok Bhushan questioned the ASG as to, "How can she tamper evidence? She is not going to run away after evidence." Justice M R Shah also intervened and asked, "How can influence of a person be a ground to deny bail?"
Justice Bhushan further added that in case she attempted to tamper evidence or influence the witnesses, the Delhi Police shall have the option of seeking a bail cancellation. Despite the ASG's protestations, Justice Bhushan disposed of the petition by saying, "We are not inclined to interfere. It is only grant of bail. Dismissed."
Background
Devangana Kalita was arrested on May 23, 2020 in FIR No. 50/2020 registered at the Jafrabad Police Station in relation to the communal violence which had broken out in North East Delhi in February 2020. It was alleged that she mobilized a crowd of a particular community at the protest site near Jafrabad metro station on February 22 and 23 with an intention to instigate a section of people to indulge in rioting that led to loss of lives and destruction of public and private properties. But she was granted bail by the Delhi High Court citing lack of evidence to show that she instigated violence or gave a hate speech. She was also directed to furnish a personal bond of Rs 20,000 and a surety of the like amount.
Justice Suresh Kumar observed that, "I have gone through the inner case diary produced in a sealed cover along with pen drive and found that though her presence is seen in peaceful agitation, which is fundamental right guaranteed under Article 19 of the Constitution of India, however, failed to produce any material that she in her speech instigated women of particular community or gave hatred speech due to which precious life of a young man has been sacrificed and property damaged."
She has also been booked under the Unlawful Activities (Prevention) Act, in a separate case related to the communal violence, for allegedly being part of a "premeditated conspiracy" in the riots. In all, four cases have been registered against Kalita, including and in relation to the riots and violence in old Delhi's Daryaganj area during protests against the citizenship laws in December last year.
Devangana Kalita, an MPhil student at JNU's Centre for Women's Studies is the founding member of Pinjra Tod, a collective of women students and alumni from colleges across Delhi that takes up causes like movement against curfew and restrictive timings for women students in hostels and paying guest accommodations.
Related:
Front Line Defenders condemns arrest of Pinjra Tod activists, demands immediate release
Bail in one case, custody in another for two Pinjra Tod activists