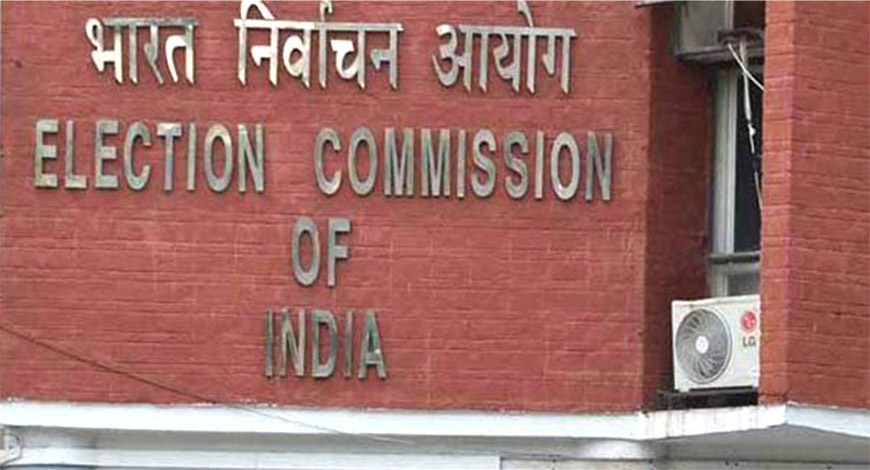 While hearing a plea filed by the Election Commission of India about oral remarks passed by Madras High Court, the apex court said that it cannot stop the media from reporting such remarks. The Bench of Justice DY Chandrachud and Justice MR Shah observed that unfolding of debate in a court of law is important and the media has a duty to report. The bench also defended the high court judges stating that what is happening on the ground is bound to affect them and such comments are part of a dialogue and should be taken in the right spirit.
The EC filed a Special leave Petition before the Supreme Court against the oral remarks made by Madras High Court that EC officials should be booked for murder, after which several FIRs were also filed against the EC. When the same grievance was raised before the Madras High Court, it did not find it imperative to deal with the issue at that point, "The post-mortem on either count may have to wait, particularly in the light of the immediate measures that may be put in place."
Senior Advocate Rakesh Dwivedi appearing for EC submitted that without any pleading or evidence as to who is responsible for implementation of guidelines, the EC was castigated. When Dwivedi argued that all queries by the bench have to be in context of the matter, the court defended them saying, "Sometimes they are frustrated, they are angered. You should accept it in the right spirit. They are also human beings. Your subsequent decisions after the remarks matter."
When Dwivedi pointed towards the comment of Madras High Court that EC officials should be charged with murder, Justice Chandrachud said, "We don't want to demoralise the HC. They are vital pillars of the judicial process. Understand the perspective… It's a free-flowing conversation. Sometimes in this dialogue, it's a human process. We respect the EC, don't take it otherwise. This is not to belittle because ultimately democracy survives on the faith in the institutions."
The court held that sometimes judges say things spontaneously and they can "say something if they observe something. They have experience". When Dwivedi pointed out that the harsh criticism has to stop, Justice Shah retorted, "Harsh criticism is because we want orders to be followed. Sometimes orders are not followed. Last week, people died in fire in Gujarat, the HC can say anything looking at the hard realities."
The court further said while it understands the grievance of the EC, both the court and the EC were constitutional bodies and the EC cannot trench the court's powers. "Everything that happens in the course of dialogue, ultimately the law is what is in the order," the court reasoned.
The court ensured the EC that it will write a balanced order while preserving the strength of high courts and maintaining the sanctity of the EC.
Related:
Madras HC directs political parties to maintain discipline on counting day
Madras HC suggests considering RTI queries related to Covid be taken up everyday
I am not fully 'woke': Madras HC judge to start psychology sessions to understand same sex relationships