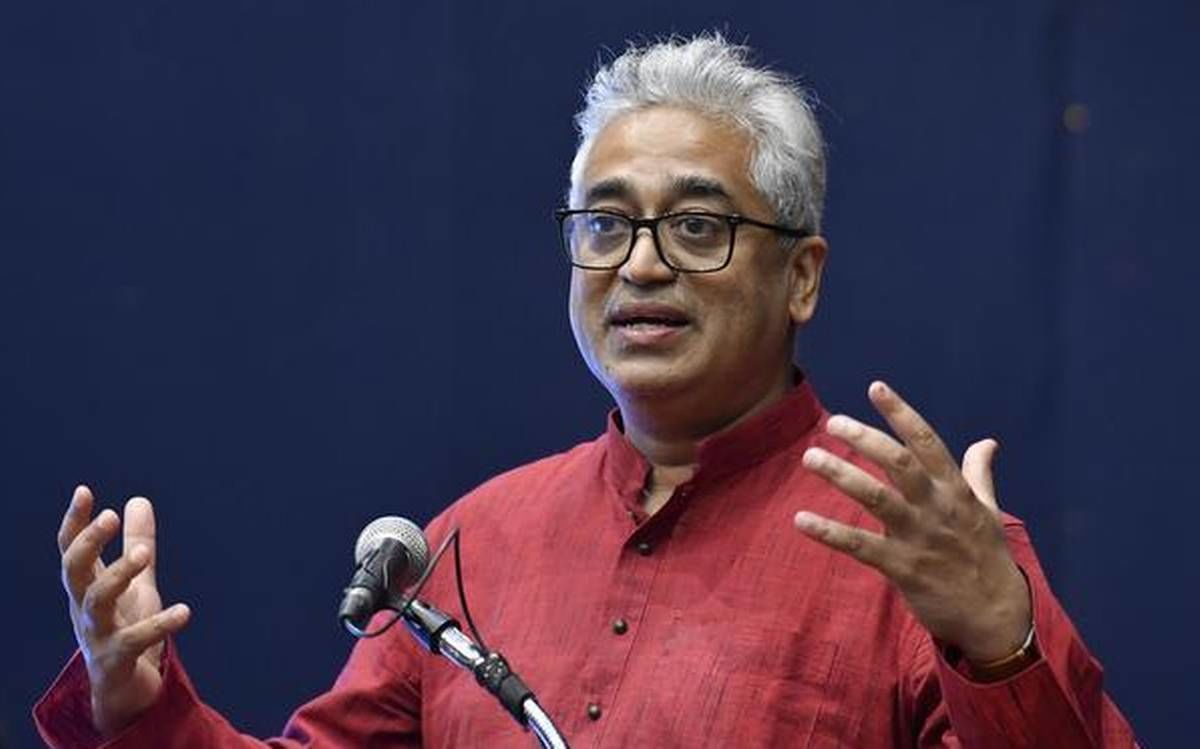 The Supreme Court registry clarified late evening on February 16, that the contempt case against journalist Rajdeep Sardesai was listed inadvertently as a suo moto contempt case. The apex court website still shows the case to be listed as SMC (Cri.) no. 2/2021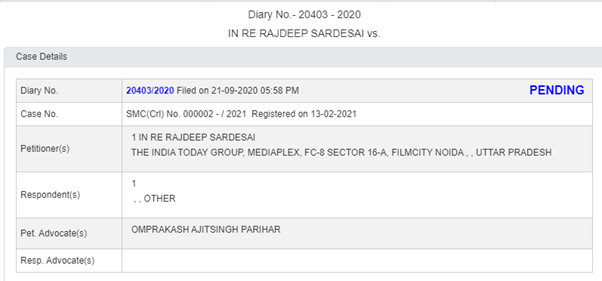 Before this clarification, several media reports were published stating that a suo moto criminal contempt case has been registered against Sardesai, based on the case status reflecting on the court's website.
An official communication from the apex court reads, "This is in context with news item being flashed in some news channels about initiating suo motu criminal contempt proceeding against Mr Rajdeep Sardesai by Supreme Court, it is made clear that no such proceeding has been initiated against Mr Rajdeep Sardesai. However, status shown at Supreme Court website vide case no. SMC (Crl) 02/2021 has been placed inadvertently. Appropriate action to rectify the same is under process". Sources from the court termed it an "administrative error", reported Indian Express.
In September 2020, Attorney General KK Venugopal had refused to authorise contempt proceedings against Sardesai at the instance of Noida based law student Aastha Khurana saying that his statements "are not of so serious a nature as to undermine the majesty of the Supreme Court or lower its stature in the minds of the public".
"The reputation of Supreme Court as one of the great pillars of our democracy has been built assiduously over the last 70 years. Trifling remarks and mere passing criticism though perhaps distasteful are unlikely to tarnish the image of the institution," Venugopal had said while refusing consent for initiating contempt proceedings against Sardesai for his tweets.
According to Khurana, Sardesai made "disrespectful comments" and "questioned the fairness and credibility" of the "honourable court" in tweets following the judgement convicting senior advocate Prashant Bhushan of contempt and penalising him to pay Re.1 as fine. In his tweet Sardesai had said, "Clearly court looking to wriggle out of an embarrassment of its own making". The petition also referred to a tweet where Sardesai suggested the top court should apologise for its judgment against Bhushan. Another tweet cited in the petition was where Sardesai highlighted how the apex court fast-tracked Bhushan's case while habeas corpus petitions relating to illegal detentions in Kashmir remained pending.
The petition stated that Sardesai "has also passed various comments against the ex-judges and ex-Chief Justice of India in the past and… tried to teach the hon'ble judges their duties and responsibilities".
Related:
BREAKING: SC stays arrest of Shashi Tharoor, journalists over sedition FIRs
Shashi Tharoor, Rajdeep Sardesai and other scribes charged with sedition for 'fake news'
ED Raids & NewsClick: Weaponising law by Criminalising Free Speech