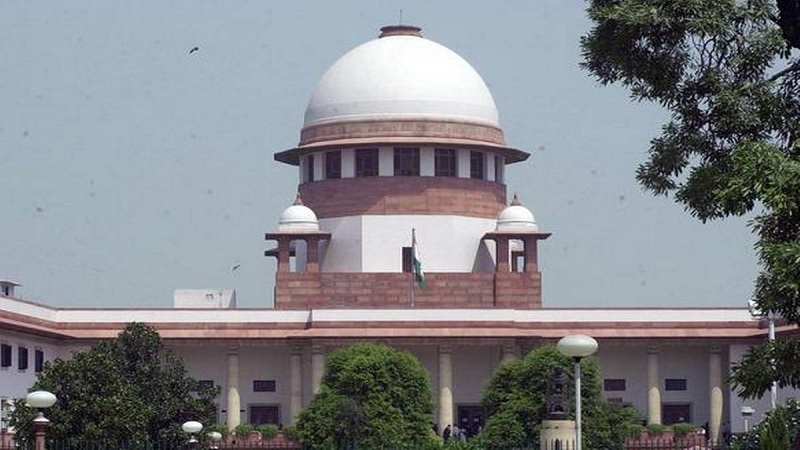 Image Courtesy:thehindu.com
While considering the plea of a Superintendent of Jail, Aurangabad, Maharashtra opposing the decision of the government to initiate departmental enquiry against him for failure to consider applications for pre-mature parole as required by the High Court, the Supreme Court has made some scathing observations.
As per a report in LiveLaw, Justice DY Chandrachud said, "Those who cannot shell out a pound of flesh have no role to play in jails. This is the sad state of prisons." The applicants were sentenced to life imprisonment for murder (section 302 of the Indian Penal Code) who had approached the court for parole. The Bombay High Court noted in its order:
"This Court has observed that when a prisoner is eligible to get furlough, he has completed three years of jail term and if he is convicted for imprisonment of life, he becomes eligible for consideration of emergency parole under notification dated 08.05.2020 (May 8, 2020) and, the jail authority needs to consider all such applications together even when the prisoners have not filed application and the jail authority needs to pass order to the effect as to whether emergency parole can be availed by them or cannot be availed by them".
But, according to LiveLaw, the top court Bench observed that the Jail Superintendent did not follow this notification. Justice Chandrachud remarked, "The Superintendent of Jail did not even consider the applications! They consider themselves above the High Court! Even to have their applications considered, the inmates must pay up! Those who cannot shell out a pound of flesh have no benefactors, no protectors in jails! This is the truth! We are happy some High Court judge has stood by and decided to take action".
As per some media sources, the Bombay High Court found out that the jail authorities were not following the government notification for emergency parole amidst the pandemic with as many as 130 applications pending. As allegations of corruption and bribes surfaced, the court directed the Chief Judicial Magistrate / Additional Chief Judicial Magistrates of all the districts under its jurisdiction to go to the concerned central jail, open prisons, district prisons and sub jails to talk to the prisoners.
LiveLaw reported that during the hearing before the Supreme Court, the Bench noted that the CJM had discovered that the applications were not considered. The government has assured the High Court that they will hold a disciplinary enquiry against the Jail Superintendent.
Justice Chandrachud rejected his petition and asked rhetorically, "Why should we come in between a disciplinary enquiry!"
Related:
Rajasthan Govt amends Prison rules to prohibit religion & caste-based discrimination
Over 1.3 lakh illiterate, 1 lakh Dalit prisoners in India: Centre to RS
What lies behind the high walls of Indian prisons?