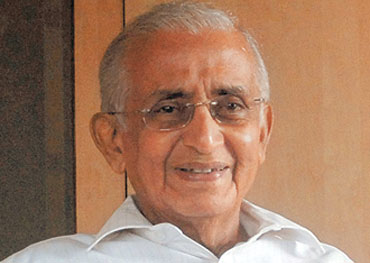 "To all minorities in India, the Bombay High Court and Supreme Court have by their conduct, denied any guarantee that secularism is the basic feature of Indian laws."

I find the Supreme Court ruling absolutely shocking. What it essentially means is that the ruling of the division bench of the High Court has been confirmed. One of the contentions in the High Court ruling was that the articles which appeared in Saamna did not pertain to all Muslims but only to anti-national Muslims. Who is anti-national? And who is fit to decide this?
The same Bombay High Court, through several judgements delivered in the past eight years (including one delivered by me) has set aside the election of several Shiv Sena MLAs on grounds of Sections 123(3) and 123(3)(a) of the Representation of People's Act (RPA). These petitions, among other evidence, relied upon the speeches made by Bal Thackeray during electioneering, raving about "anti-national Muslims". Then the High Court saw fit to set aside the election invoking these sections.
Section 123(3) (a) of the RPA coincides exactly with Section 153(a) of the Indian Penal Code. This special leave petition by D'Souza has also cited editorials from Saamna that clearly violate this section. Why has the High Court deviated from a line of thinking adopted consistently earlier? And the Supreme Court going along with this? I find it particularly disturbing because one can notice a trend — the majority judgement in the Ayodhya case that was blatantly perverse, now this.