The Supreme Court has granted the union government
28 days
to reply to a batch of petitions related to the abrogation of Article 370 in Kashmir. Petitioners have also been granted one week to file their response after GOI's reply. The matter has been adjourned to November 14.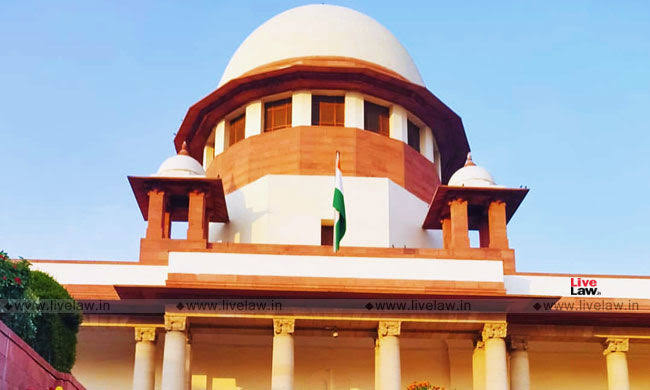 A five member Constitution bench comprising Justices NV Ramana, Sanjay Kishan Kaul, R Subhash Reddy, BR Gavai and Surya Kant, has started hearing these petitions from Tuesday. On Monday Chief Justice Ranjan Gogoi had deferred hearings saying, "We do not have the time to hear so many matters. We have Constitution bench case (Ayodhya dispute) to hear."
However, senior advocate Raju Ramachandran raised concerns about reorganisation of the state of Jammu and Kashmir coming into effect on October 31. Given that the process if irreversible, he feared that the petitions will be rendered infructuous. But the SC did not pass any order on the reorganisation and adjourned the case.
Some key petitions
Perhaps the most talked about of all Kashmir petitions is one filed by Anuradha Bhasin, executive editor of Kashmir Times, published from Jammu and Srinagar. The petition said that the Centre should relax its restrictions and allow journalists to "to practice their profession and exercise their right to report freely on the situation prevailing in J&K after clampdown on entire State on August 4, 2019".
Apart from this Child rights expert Enakshi Ganguly and the first Chairperson of the National Commission for Protection of Child Rights, Prof Shanta Sinha's PIL on the alleged illegal detention of children in J&K was assigned to the Juvenile Justice Committee for a report two weeks ago. It is also one of the petitions that came up for hearing before the Constitution bench on Tuesday.
Retired military officers and bureaucrats also moved Supreme Court. Petitioners in this case include Radha Kumar (a former member of the Home Ministry's Group of Interlocutors in J&K), Air Vice Marshal (Retd) Kapil Kak, former IAS officer HH Tyabji, Gopal Pillai (a former Union Home Secretary), and Amitabha Pande (former Secretary of the Union Government's Inter-State Council) among others.
Detained former IAS officer Shah Faesal, activist Shehla Rashid and five other also moved SC challenging the validity of the Jammu and Kashmir Reorganisation Act, 2019. They further said that the order was unconstitutional for being passed in disregard of the consent of the people. The petition may be read here.
The first Kashmiri to file a petition was advocate Shakir Shabir who claims that the Presidential Order is unconstitutional and void ab initio. Another petition was moved by Lok Sabha MPs Mohammed Akbar Lone and Hasnain Masoodi of the National Conference. Supreme Court lawyer Soayib Qureshi and advocate ML Sharma have also filed petitions.
Related: