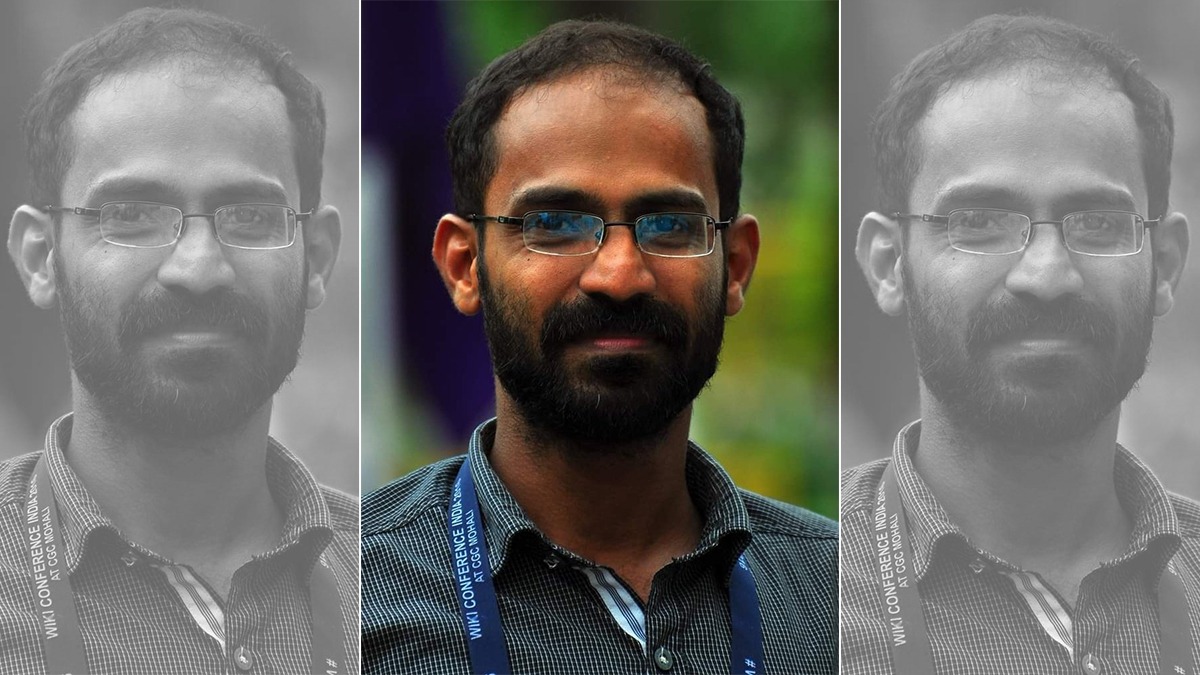 While hearing the plea filed by journalists' body, Kerala Union of Working Journalists (KUWJ), seeking Covid positive Siddique Kappan's transfer to AIIMS or Safdarjung Hospital, the Supreme Court has sought for his medical reports.
LiveLaw quoted the Chief Justice NV Ramana saying, "Let us first see the reports. Please produce medical reports tomorrow. If possible, circulate it today." To this, the Solicitor General Tushar Mehta expectedly asked for an adjournment till tomorrow saying, "Can we take it tomorrow? There is a Special Bench. Please take it tomorrow." The CJI however expressed inclination to hear the matter himself. "We will hear this matter. Don't know why you want to restrict your prayers. We are hearing this," he reportedly said.
The Bench also took cognisance of the letter written by Siddique's wife Raihanth Kappan that claimed that her husband was chained to a hospital bed like an animal and was not allowed to use the bathroom. Her lawyer Will Mathew submitted that he has no objection to the adjournment but said that the Centre and the Mathura hospital must be directed to provide Kappan's medical reports, according to Live Law. Hence, the top court sought for his records.
The Solicitor General Tushar Mehta also raised an objection regarding the maintainability of the petition filed by KUWJ for Kappan's release. He argued that since the Uttar Pradesh Police have filed a 5,000-page charge sheet against him and he is in lawful custody, a habeas corpus petition will not be maintainable. He could apply for regular bail, opined Mr. Mehta.
"One person is in jail. Chargesheet is filed under UAPA. Here some journalist association has filed this. Court has consistently held that once this is the case, a habeas corpus petition will not lie," he said, reported LiveLaw. He also submitted that Kappan has not been chained. "There are no chains," he reportedly said.
Raihanth Kappan had asked for the Chief Justice's immediate intervention to release him from Mathura Medical College back to Mathura Jail till his plea for release from jail was decided. She alleged in the letter that after Siddique had suffered a fall in the bathroom, he was taken to KM Medical College, Mathura where he is reportedly being ill-treated and that his life is in "extreme danger".
The letter also stated that the Habeas Corpus plea seeking Kappan's release that was filed on October 6, 2020 was supposed to be disposed of by March 9 this year but had not been disposed of, despite getting listed more than at least seven times!
In an online event to pay tribute to the political prisoners, Raihanth said, "Siddique called me from someone else's phone. He doubts that his jawline is broken. He can't even eat properly; his face is paining. He was constantly asking to be discharged. After being hospitalised, he was not allowed to go to the bathroom. He is handcuffed to the bed. He is urinating in a plastic bottle lying on the bed itself. He said he cannot eat because of severe pain."
Siddique was arrested on October 5 last year when he was on his way to Hathras to cover the alleged gang rape of a 19-year-old Dalit girl. The police alleged that Kappan and others received about Rs. 80 lakhs from financial institutions in Doha and Muscat to create unrest in Uttar Pradesh.
Related:
Siddique Kappan 'chained like an animal in hospital': Wife writes to CJI Ramana
Siddique Kappan tests Covid positive, collapses: Plea in SC to transfer him to AIIMS
UP police file 5,000-page chargesheet against Siddique Kappan