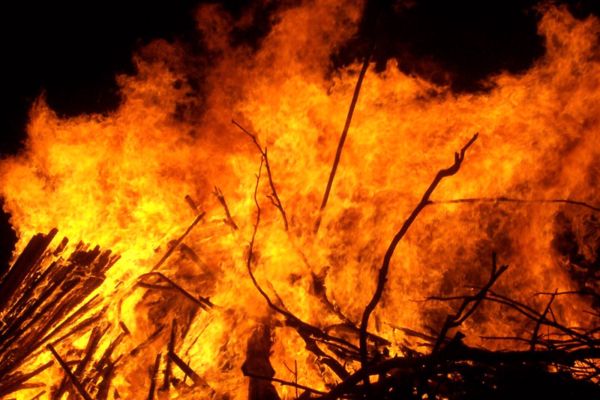 The Supreme Court stayed the Karnataka High Court order which had directed the state government to reconstruct huts of migrant workers that were burnt down by unidentified miscreants during the lockdown. The high court had asked the state government to file a compliance report by February 6 and this stay order comes just a few days before that deadline.
The bench comprising Justices SK Kaul, Dinesh Maheshwari and Hrishikesh Roy stayed the operative part of the order, i.e., para 26 points (ii), (iii) and (v) which read as follows:
(ii) The State Government shall ensure that the structures/hutments of the identified affected families are reconstructed at its cost and the reconstructed structures shall be of the same pattern and size;
(iii) The work of reconstruction of the structures shall be completed within a maximum of two months from today
(v) As far as possible, the reconstructed structures shall be made at the same place where the destructed structures were in existence. Immediately after completion of the construction, the respective houses shall be allotted to the affected families by the State Government;
The high court had also directed that compensation of Rs.14,100 be given to each family identified whose hutments had been destroyed. The apex court did not stay this part of the order.
The order in question was passed by a division bench comprising Chief Justice Abhay Oka and Justice S Vishwajith Shetty while hearing a suo moto petition which was filed after taking cognisance of a letter petition filed by Advocate Vaishali Hegde. The rationale behind passing the order was that the court had held the migrant workers' right to shelter to be paramount and held that the "State was duty bound to protect the Right to shelter available to affected families guaranteed under Article 21 of the Constitution".
The court had resorted to directing the state to reconstruct the structures since, even 8 months after the incident, the government had not taken any steps to rehabilitate the people who had lost their hutments.
The order may be read here.
Related:
K'taka HC tells state govt to rebuild burnt down shanties to protect right to shelter
NAPM condemns Delhi authorities for deserting over 700 Dhobi Ghat residents
Centre halts razing of 48,000 shanties along railway tracks in Delhi