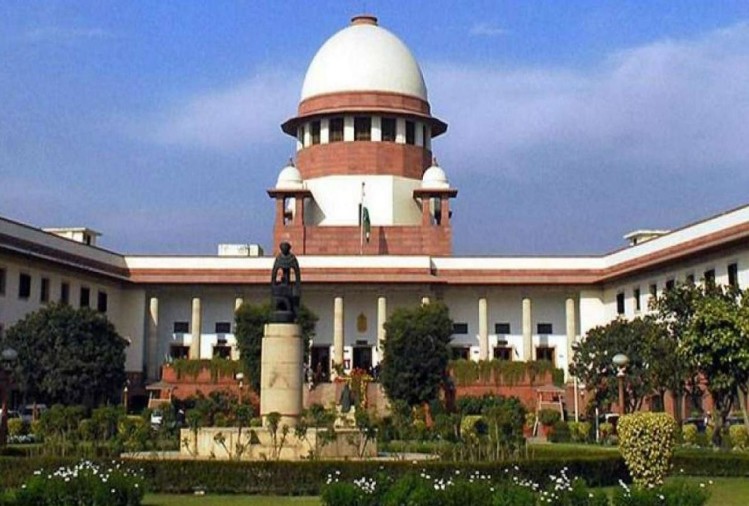 Recently, the apex court ordered all states and Union Territories in India to set up high-level panels in order to consider releasing prisoners who have served a sentence of 7 years or more, on parole to decongest the already over crowded jails in the wake of the outbreak of COVID-19. Parole and furlough mean a temporary release from jail of a prisoner. While the duration of parole is not deducted from period of sentence, the time spent on furlough is as it is a reward given for good conduct.
A bench led by CJI S.A. Bobade said, "We direct that each state/UT shall constitute a high-powered committee comprising of (i) chairman of the state legal services committee, (ii) the principal secretary (home/ prison) by whatever designation is known as, (ii) director general of prison(s), to determine which class of prisoners can be released on parole or an interim bail for such period as may be…appropriate".
The bench suggested that the committee meet every week and plan and further review the situation and its implementation. It also suggested that undertrials being tried for offence with maximum sentence up to 7 years should also be released on parole.
The bench further took into consideration the possibility of outside transmission and directed that physical presence of undertrials be dispensed with and instead trials be carried out by video-conferencing. The court banned transfer of prisoners from one prison to another except for decongestion, to ensure social distancing and medical assistance to ill prisoners. There should not be any delay in shifting sick persons to a nodal medical institution in case of possibility of infection, it said.

It also directed prisons in the country to make response plans for COVID-19 in consultation with medical experts. Among its other suggestions are creation of isolation wards, quarantine of new prisoners, preliminary examination of prisoners, availability of medical assistance, scanning of staff and other service providers at entry points, sanitisation and cleanliness of prison campus, wards, supply of masks, barring or limiting of personal visits for prisoners and suspension of group activities.

Delhi
On the same day, the Delhi government informed Delhi High Court about its decision to decongest prisons by providing options of special parole and furlough. The Delhi government also informed the court that they would amend prison rules to include provisions for 'emergency parole' which will authorise the government to grant parole of up to 8 weeks at once in addition to regular parole of one month subject to conditions.
Calcutta
So far states like Kerala and High Court of Calcutta have already formed the three-member panel as directed by the apex court to examine the number of prisoners who could be released on parole. A division bench comprising Chief Justice TBN Radhakrishnan and Justice Arijit Banerjee formed the committee with Justice Dipankar Datta, the chairman of State Legal Services Authority, as its head, and sought a report on the correctional homes by March 31. The Director General (prisons) and principal secretary, home department, are the two other members of the high court-constituted panel.
Haryana
Closely following Delhi's footsteps is its neighbouring state, Haryana which also decided to release some of prisoners on parole. The Manohar Lal Khattar government has decided that it will release prisoners left with only 3 months of imprisonment left, by way of pardon and those sentenced up to 7 years of prison sentence, will be granted parole up to 6 to 8 weeks. In case of undertrials facing charges where maximum sentence is 7 years will be released on bail for 45 to 60 days.

Maharashtra
While no concrete decision has come from the state government on release of prisoners on parole, a senior lawyer wrote a letter addressed to the CM of Maharashtra, the Home Minister as well as the Additional Chief Secretary seeking immediate steps by way of granting parole to prisoners lodged in jails in Maharashtra. The state government has not yet set up the three-member panel as directed by the apex court. The letter highlights the fact that prisons in the state area over crowding by presenting data, the sanctioned capacity of all the jails in Maharashtra taken together is 24032 whereas as on February 29, 2020 there were around 36713 inmates.
The SC order can be read here:

Related:
Covid-19: Ventilator, PPE shortages put India's frontline healthcare staff at risk
Kerala HC leads the way, only inevitable arrests to be made in the state
West Bengal announces "one-time assistance" of Rs. 1,000 for informal workers hit by Covid-19
Indian churches put anti-Covid measures in place, some move services online