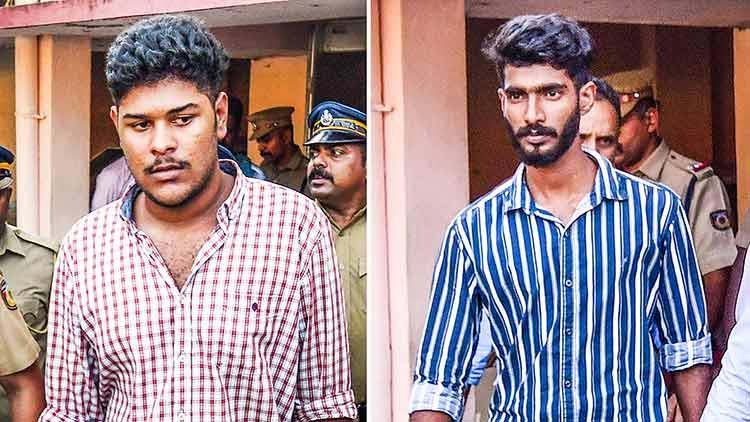 The Supreme Court has upheld the bail granted to Kerala students Thwaha Fasal and Allan Shuhaib who were charged under Unlawful Activities (Prevention) Act (UAPA) for allegedly being members of Communist Party of India (Maoist) or CPI (Maoist).
Fasal's bail was cancelled by the Kerala High Court and thus was on appeal before the Supreme Court. Shuhaib's bail was challenged by the National Investigation Agency (NIA) before the same bench. The bench of Justices Ajay Rastogi and Abhay Sreeniwas Oka restored Fasal's bail and upheld the bail granted to Shuaib.
Brief background of the case
On September 9, 2020, a special NIA court in Kochi granted bail to Allan Shuaib (20) and Thwaha Fasal (24) who were detained since November 2019. They were arrested on the grounds that they were in possession of documents supporting CPI (Maoist), attended meetings of CPI (Maoist), and prepared cloth banners supporting secession of Kashmir from India. The two boys were apprehended by the police from a roadside, on November 1, 2019 as they found them to be suspicious and they found some material in their bags, on the basis of which they were charged under the stringent sections of UAPA. These materials included some documents, some books, a notepad with "code language" as well as two books titled Caste Issues in India and Organizational democracy – disagreement with Lenin.
The special NIA court had observed that the object of detention pending criminal proceedings is not punishment, and that the law favours allowance of bail, which is the rule and refusal of it is an exception. The court observed that while it has to act in accordance with section 43D of UAPA while granting bail it also has "equal responsibility to see that human rights are not violated in the process of combating terrorism."
The Kerala High Court, on the other hand, concurred with the ASG's submissions that the special judge failed to notice the cumulative effect of the documents and materials seized from the possession of the respondents (accused). The court perused the material seized from the respondents and held that some of those materials are not innocent and innocuous which could be ignored in a light-hearted manner. The court was convinced that the Special court judge oversimplified matters and watered down the seriousness of documents seized from the respondents while granting bail. The court then considered that Shuaib was only 20 years old and suffered from some psychiatric issues and hence did not interfere with his bail but cancelled the bail granted to Fasal.
*Story will be updated with order.
Related
SC issues notice in Thwaha Fasal plea against HC order cancelling bail
National interest trumps individual rights: Kerala HC