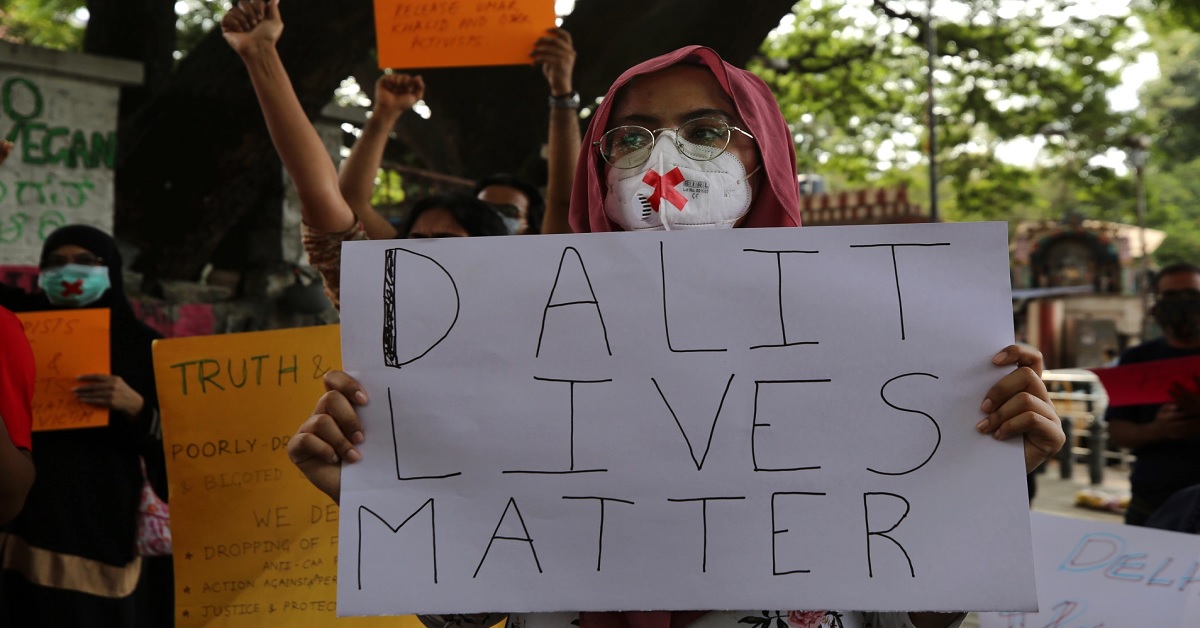 Image: Aijaz Rahi/AP
A few school teachers in a secondary school in Jaunpur's Kasili village, in Uttar Pradesh have been accused of using casteist slurs on students belonging to Dalit community. A local news channel reported on this incident and even interviewed a few students who came forward and narrated their ordeal.
A few girl students came forward and said, "He calls us C****r repeatedly every day. He says that you should clean gutters and that people should spit on you (the community)"
Another girl said that the teacher has said that you (the community) will never improve, and while addressing a class of Grade 2 students, he said that I will beat you up like dogs and chase you away.
One of the parents told the news channel that the class teacher is the one who says things like (referring to their community), you are all dogs. Another woman said that one male teacher apologised while another female teacher called Kusum refused to apologise and instead ran behind us with a stick to chase us away while hurling caste abuses, when we came to complain to the school authorities.
After members from the community gathered around the school to protest against such casteist remarks by the teachers, the police arrived and assured that action will be taken and pacified the group. The Circle Officer, however, told the reporters that no written complaint has been given. The police could have filed a suo moto complaint after being cognizant of the incident.
हिन्दू धर्म के लोगो को सम्मान देने के बजाय
निचपना पऱ उतारू होने
वाले को ही रंगों मे धर्म दीखता है
मानव जात मे धर्म नहीं दीखता ?
मामला
यूपी जौनपुर केराकतhttps://t.co/I07pYX9N5B pic.twitter.com/Bv0O8uSLRr

— Deepika Padukone ρα૨σ∂ყ (@DPKR_parody) December 22, 2022
Related:
Dalit family attacked; women beaten in Rajasthan's Alwar
Dalit minor allegedly gang-raped multiple times in Karnataka; 4 booked
Zero reported deaths due to manual scavenging: Ramdas Athawale