In a shot in the arm for rights of historically oppressed classes and communities, the Supreme Court has allowed a plea by the center against its March 2018 judgment that diluted provisions of the Scheduled Castes and Scheduled Tribes (Prevention of Atrocities) Act, 1989.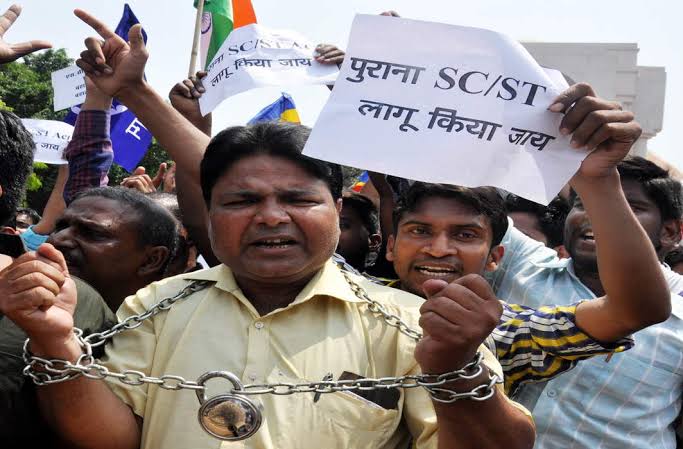 On Tuesday, the SC partly allowed a plea by the center to review the judgment with respect to dilution of provisions related to automatic arrest under the act for perpetrating crimes against people belonging to Scheduled Castes and Scheduled Tribes.
The court observed that the struggle for equality and civil rights for far from over for members of SC/ST communities. The court noted, "They are still discriminated against. Untouchability has not vanished and those involved in scavenging have still not been provided modern facilities."
In its order the court today observed, "If they are not to be given special protection, they are not to be further put in a disadvantageous position. The implementation of the condition may discourage and desist them even to approach the Police and would cast a shadow of doubt on all members of the Scheduled Castes and Scheduled Tribes which cannot be said to be constitutionally envisaged."

The court further observed, "It is not the function of the appointing authority to intermeddle with a criminal investigation. If at the threshold, approval of appointing authority is made necessary for arrest, the very purpose of the Act is likely to be frustrated. Various complications may arise. Investigation cannot be completed within the specified time, nor trial can be completed as envisaged. Act of 1989 delay would be adding to the further plight of the downtrodden class."

The March 20, 2018 judgement had sparked outrage as it prohibited immediate arrests under the act siting misuse of the provisions against public servants. On Tuesday, the SC recalled directions which made prior sanction mandatory for arrest of public servants and private persons. A preliminary inquiry will no longer be required for registering an FIR.
The entire judgement may be read here: