A Jehanabad court on Thursday convicted 15 persons and acquitted 23 in connection with the Senari massacre of 1999, as reported by PTI. The massacre took place in 1999 in which 34 people of an upper caste were allegedly killed by the outlawed Maoist Communist Centre (MCC) ultras. The court will decide the quantum of punishment on November 15.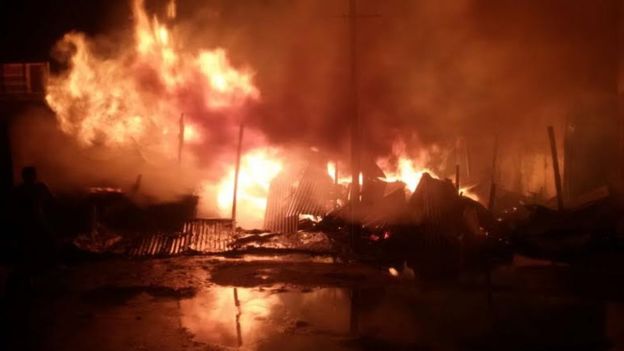 Representational picture. Image credit: BBC

The court of Additional District Judge-III Ranjit Kumar Singh convicted 15 accused and acquitted 23 for lack of evidence.

According to the prosecution, the MCC killed 34 upper-caste people with blunt objects at Senari village under Karpi police station of Arwal, then Jehanabad, on March 18, 1999. The victims were forced out of their houses and lined up near a village temple, where their throats were slit, as per the news reports. Seven other persons had sustained injuries in the incident.

An Indian Express report quoted additional public prosecutor Ranjit Kumar Singh, "We presented a strong case with a lot of corroborative evidence. The police filed a chargesheet against 74 people in 2002, but trial against 56 took place while 18 remained absconders. Charges were framed against 45 people. Two persons died during the trial."

The police filed the case on information provided by Chintamani Devi, whose husband was among the 34 victims. The Senari incident was the last of a series of case-related massacres, in which MCC and upper caste organisations such as the Ranbir Sena are suspected to have been involved. The Senari incident took place after the Lakshman-Bathe massacre, in which 57 Dalits were killed in 1997.

Seventy-six massacres took place between 1990 and 2000, in which over 350 people were killed. Districts of Bihar such as Gaya, Jehanabad, Aurangabad and Shahabad region of Bhojpur were the worst affected.