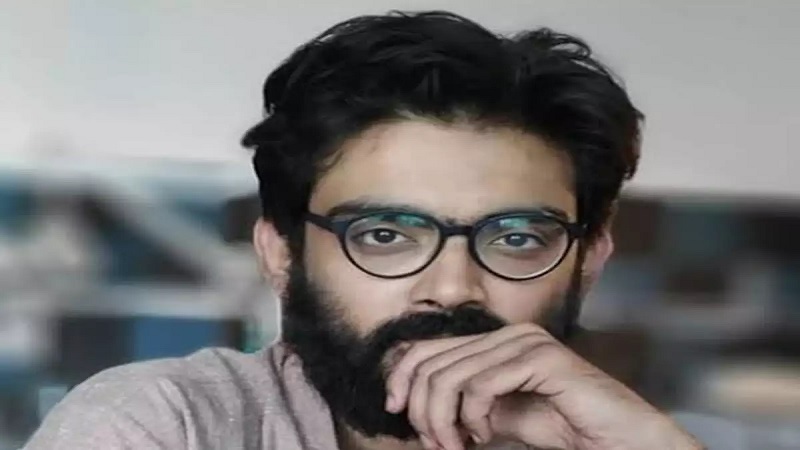 Image Courtesy:economictimes.indiatimes.com
A Delhi Court continued to hear the bail application filed by PhD student Sharjeel Imam, booked for sedition for his alleged provocative speeches at Aligarh Muslim University (AMU) and Jamia Millia Islamia University against the Citizenship Amendment Act (CAA), 2019. He has also been booked under section 13 of the Unlawful Activities (Prevention) Act (UAPA) for allegedly conspiring with others to foment communal violence in Delhi in February 2020.
Special Public Prosecutor Amit Prasad, appearing for the State, referred to sections 124A, (sedition), 153A, of the Indian Penal Code under which Imam has been charged. He then referred to the December 13, 2019 speech of Imam made at Jamia Millia Islamia University. Prasad contended, "Imam is not a simple pickpocket or a small-time drug pedlar…he is a man who has knowledge of 5 languages with excellent oratory skills and excellent skills where people will believe what he says and, in that backdrop, we will have to read his speeches. It cannot be said that he cannot influence the general public. We are also seeing in FIR 59 where the entire conduct shows that hum hi mastermind hai (we are the mastermind), in the chat between the accused and his brother," he argued.
SPP Prasad further submitted that the address is directed to particularly one community, and the people called upon to take action is also drawn upon one community (Muslims). He referred to the part of Imam's speech where he called out for a chakka jam (road blockage) in all parts of the country. "The entire content of his speech focused on two things, one that the speech was definitely divisive; second, it was made for a specific community and he attempted to create complete anarchy," he argued.
Referring to the speech delivered on January 16, 2020 at Aligarh Muslim University (AMU) by Imam, the state prosecutor said that he started his speech with "As-salamu alaykum" (a common way of greeting in the Muslim community) which means that the speech was meant for only one particular community. "The fact that the address starts from As-salamu alaykum itself states that the speech is addressed to a particular community. The tone and tenor are kept in fine balance," he said.
He continued to read the entire speech delivered by Imam against CAA and eventually requested for another date since he had "two other speeches" of Imam that he wanted to refer to before the court. The matter has been posted for physical hearing tomorrow, September 2.
In the previous hearing, Sharjeel Imam, represented by Advocate Tanveer Ahmed Mir, had argued that his speech was not seditious and did not call for any kind of violence. He had contended that since Imam called the CAA unconstitutional, prejudicial and also called for getting on to the streets to protest the government's decision to implement it, should not warrant the charge of sedition.
Sharjeel Imam was arrested by the Delhi police on January 28, 2020 from his home village in Bihar, after the police in five states, Delhi, Uttar Pradesh, Assam, Arunachal Pradesh and Manipur reportedly filed cases under sedition and terrorism in seven first information report (FIRs) against him. He is currently lodged in Tihar, New Delhi.
Related:
JNU PhD scholar Sharjeel Imam arrested again, now for Delhi riots
Delhi HC reserves order on Sharjeel Imam's plea against trial court order denying default bail
Delhi police granted 2 more months to file chargesheet in Delhi riots case under UAPA