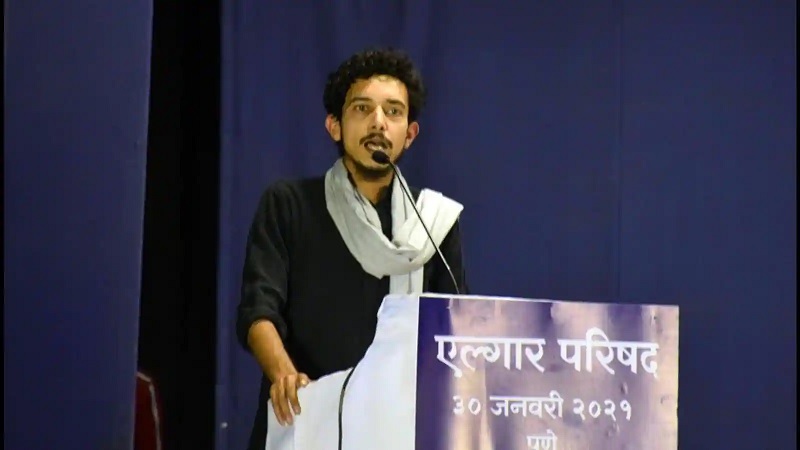 Image Courtesy:hindustantimes.com
Former Aligarh Muslim University (AMU) student leader, Sharjeel Usmani has approached the Bombay High Court for quashing the FIR registered against him, in Pune, for his speech at the Elgar Parishad, reported LiveLaw.
The Swargate Police Station, Pune, registered an FIR against Usmani under section 153A (promoting enmity between different groups on grounds of religion, race, place) of the Indian Penal Code on a complaint by Pradeep Gawade, the Secretary of the Bhartiya Janata Yuva Morcha.
As per a Bar & Bench report, he has contended that the FIRs of such nature are "protracted modus operandi" of misrepresenting what is said and culminates by initiating the criminal justice system. His plea states, "Such FIRs are designed to vitiate communal harmony and curb free speech and in effect redefine what is acceptable free speech."
Sharjeel Usmani has denied all allegations of his speech being anti-Hindu, anti-judiciary and anti-Parliament, stating that there was not an iota of disharmony, violence or discomfort that occurred at the venue before or after his speech, as reported by some media sources.
LiveLaw reported that in his petition filed though advocate Aditi Saxena, the former student leader has said that on January 30, 2021 he gave a speech at a peaceful gathering organised to commemorate the anniversary of the Battle of Bhima Koregaon, in Pune in the presence of former Justice BG Kolse Patil, author Arundhati Roy and journalist Prashant Kanojia.
Further, his petition submitted before the High Court reads, "The petitioner in his speech has identified a problem in the social construct of this day, and has concluded with a solution to the problem…it is a settled position of law that the effects of that words must be judged from the standards of reasonable, strong-minded, firm and courageous men and not those who scent danger in every hostile point of view", reported the legal website LiveLaw.
Usmani had been earlier arrested in July 2020 after being charged with attempt to murder, rioting, carrying deadly weapons and causing hurt to public servants, after the violence that broke out on AMU campus on December 15, 2019, during the anti-Citizenship Amendment Act (CAA) protest.
He was eventually granted bail in September 2020 by the District court stating that Usmani was not arrested from the scene of the crime, and no incriminating evidence was found on him at the time of arrest.
Related:
Sharjeel Usmani charged with Sedition for Elgar Parishad speech
AMU alumni Sharjeel Usmani arrested for allegedly clashing with cops during anti-CAA protests