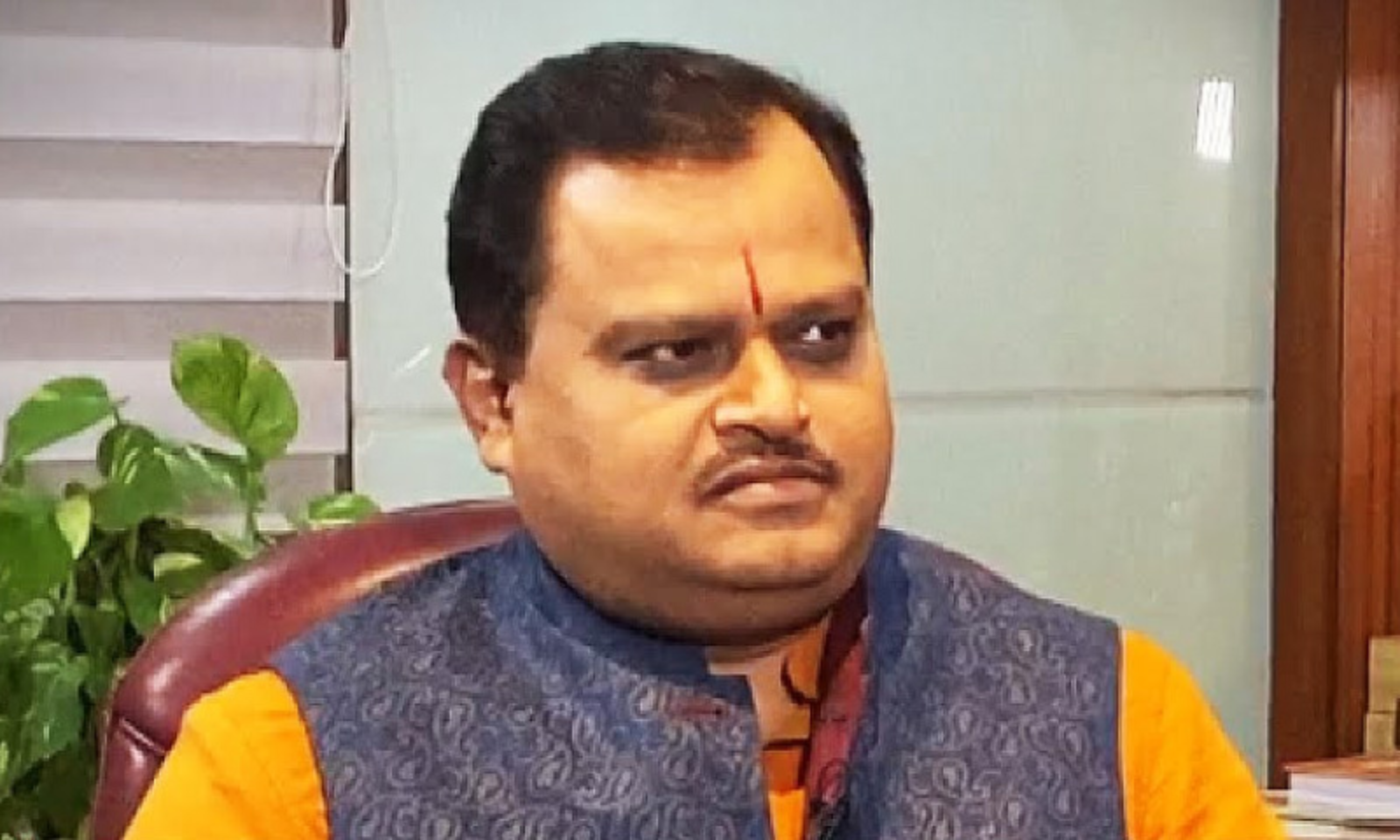 On February 6, Citizens for Justice and Peace complained to the DGP, Maharashtra and SP, Ahmednagar to register a complaint against the hate filled and Islamophobic speech delivered by notorious hate offender Suresh Chavhanke. In the said speech, at an event held at Nagar district of Ahmednagar, Maharashtra, Chavhanke made derogatory and inciteful statements, and spewed hate against the Muslims by making spreading misinformation.
According to the complaint, Chavhanke, who espouses a harsh, right-wing, exclusionist ideology, went beyond mere hate mongering and encouraged others to rebel against the Supreme Court by administering the oath to form the Hindu nation with him. Chavhanke even stated that the action taken against him is due to the Supreme Court's pressure on the Delhi Police, which he considers to be an injustice.
With an aim of spreading social disharmony, Chavhanke can be heard making anti-Muslim statements throughout the video, such as, "Pichle dino, maine Delhi mei, Hindu rashtra ki shappath li. Woh shappath, jo Chhatrapati Shivaji Maharaj ne 26 April, 1645 ko Raireshwar par li thi. Maine Delhi mei li. (In the last few days, I took the oath of Hindu state in Delhi. The same oath was taken by Chhatrapati Shivaji Maharaj on April 26, 1645 on Raireshwar. I took it in Delhi.) "Toh uske baad Delhi ke Kath-Mulle (derogatory term used for Muslims) jaage honge, Unhone kaha Suresh Chavhanke par FIR karo. Uss shappath mei humne kaha tha ki hum zarurat padhi toh balidaan denge, aur zarurat padhi toh balidaan lenge." (So after that, the Muslims of Delhi woke up, and said that an FIR needs to be filed against Suresh Chavhanke. In the mentioned oath, we said that we will be sacrificed if the need arises, and will also make sacrifices if there is a need.)
The complaint also highlights that this is not the first time that Chavhanke has made Islamophobic comments and claims that have the potential to cause disharmony with the communities. At the Hindu Yuva Vahini event of December 2021, Chavhanke, took his #ह िंदुराष्ट्र_की_शपथ or the oath for a Hindu nation across the country. His team had allegedly filmed over two dozen children dressed in a school uniform pledging to "fight, die and kill" to create a "Hindu Rashtra".
In at least three instances courts have sought Action Taken Reports (ATR) in cases filed against Chavhanke who is notorious for his spewing venom against minorities using his TV channel and also on public platforms.
Through the complaint to the Maharashtra police, CJP has sought swift and stringent action against Chavhanke under certain sections of the IPC in view to the overall unsafe atmosphere for the Muslim community that is being generated through the systemic and the perpetrated use of hate speech and writing within the country.
The entire complaint can be read here:
Related:
Chavhanke indulges in hate speech again, encourages audience to take oath for "Hindu Rashtra" with him
CJP IMPACT: NCM ACTS ON CJP'S COMPLAINT AGAINST GENOCIDAL SPEECH OF BJP MLA HARIBHUSHAN BACHAUL
CJP complains to Karnataka Police against Pragya Thakur's hate speech
CJP complaint to DGP, Maharashtra and NCM against Misleading and Islamophobic speech by Kalicharan
Maharashtra: Shankar Gaikar gives anti-Muslim speech at Shaurya Path Sanchalan event
CJP's criminal complaint against Shankar Gaikar's hate speech at Shaurya Sanchalan