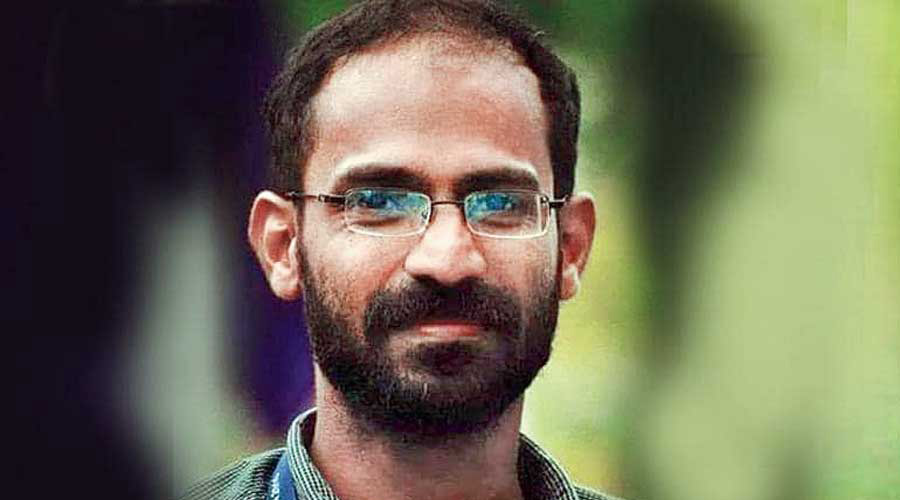 The Kerala Union of Working Journalists (KUWJ) has moved the Supreme Court seeking the transfer of Kerala based journalist Siddique Kappan to either AIIMS or Safdarjung Hospital for treatment.
According to Bar & Bench, he collapsed in the bathroom with serious injuries and eventually tested positive for Covid-19. Kappan is presently hospitalised in a Mathura hospital. The KUWJ plea prays that the top court takes cognisance of his deteriorating health condition and in the interest of justice, he will be shifted to New Delhi immediately.
According to LiveLaw, the plea reads, "It is reliably believed that more than 50 inmates of Mathura Jail suffer from Covid, with various scarcities, and even drinking water from the toilet, seriously affecting hygiene, health, all leading to a major disaster in the making. In short, as of today, the life of Mr. Sidhique Kappan is in danger for all reasons."
Kappan, who is also diabetic, was arrested along with three others on October 5, 2020, when he had gone to cover the Hathras horror of the alleged gangrape, and murder of the 19-year-old Dalit woman. They have been booked under UAPA for funding 'terrorist activities' and sedition. Soon after, the KUWJ had moved a habeas corpus petition before the top court against his illegal arrest, praying for his immediate release.
The Uttar Pradesh government had alleged that he along with other [Popular Front of India (PFI) activists and their student wing (Campus Front of India) leaders were going to Hathras under the 'garb of journalism' with a very determined design to create a caste divide and disturb law and order situation. In April, the UP Police filed a 5,000-page chargesheet against Siddique, alleging that he received about Rs. 80 lakhs from financial institutions in Doha and Muscat to create unrest in the state.
In February, 2021, Siddique Kappan was granted interim bail for five days to meet his ailing 90-year-old mother in the hospital by the Supreme Court.
Related:
Muslim journalist, 3 others arrested near Hathras, booked under sedition law
Siddique Kappan used "journalist cover" to disrupt law & order: UP Gov't to SC
SC grants 5 days interim bail for Siddique Kappan to meet his ailing mother