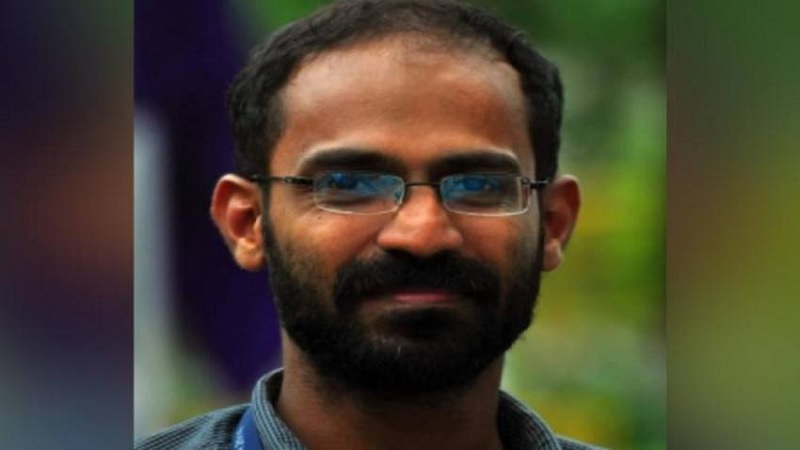 Image Courtesy:outlookindia.com
The Uttar Pradesh Government has informed the Allahabad High Court that the three persons arrested alongside journalist Siddiqui Kappan while they were going to Hathras, were not arrested on the basis of media reports, reported LiveLaw.
As per the three petitioners' counsel, Ankur Azad, the Uttar Pradesh Government has claimed that the arrests were made on the basis of "certain intelligence inputs", although the FIR against them does not mention this information.
While speaking to the media, lawyer Ankur Azad said that it is the Government's case that the three detenus were trying to create Islamic Rule in the nation and it has also recovered certain incriminating materials at the time of arrest, in the form of mobile phones, laptop, pamphlets having headlines of "Justice for Hathras Victim" etc. But the petitioners have submitted that they did not carry any such pamphlet.
According to a report in LiveLaw, all accused persons have sought default bail under Section 167(2) in the rejoinder affidavit filed through Advocates Shashwat Anand and Ankur Azad. It states that the petitioners have been languishing in jail since October 7, 2020, and the period of 90 days expired on January 5, 2021.
If the police fails to file a chargesheet within 90 days of the arrest, the law allows detained persons to apply for default bail under section 167(2). The petitioners' case is similar, where the police has not filed a chargesheet and the Right to Default Bail accrued to the petitioners on January 6.
On January 4, the Additional District and Sessions Judge, Mathura had extended the period of judicial remand of the petitioners from 90 days to 180 days. The petitioners have contended that this extension of remand order has been passed without any authority of law. They have also argued that an Additional Sessions Judge is not a competent authority under the NIA Act to extend their remand, as laid down in Bikramjit Singh vs. State of Punjab.
The plea read: "In the circumstances, the petitioners have an indefeasible and absolute right to Default Bail, accrued to them as aforesaid, and are ready and willing to furnish bail, and solemnly undertake to comply with and adhere to such terms and conditions of their release as may be deemed reasonable by this Hon'ble Court", reported LiveLaw.
In an alleged bid to create caste-based unrest in Uttar Pradesh, the Police detained the three accused/petitioners along with Kerala journalist Siddique Kappan, and booked them under strict provisions of sedition and promoting enmity between groups under the Indian Penal Code. They were also booked under the draconian Unlawful Activities (Prevention) Act for conspiracy and raising funds for terrorist acts.
The matter will be taken up today, on February 24.
The order may be read here:
Related:
UP Police arrest Muslim journalist, 3 others near Hathras for carrying 'suspicious literature'
Muslim journalist, 3 others arrested near Hathras, booked under sedition law
Right to default bail: Not just statutory, but a fundamental right