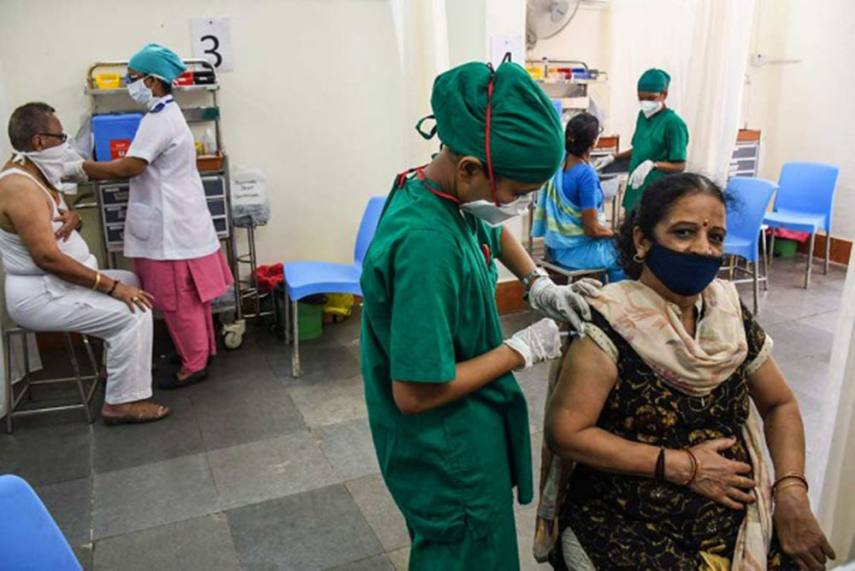 Representation Image

After many false starts, it appears that Maharashtra will finally be able to kickstart its programme to vaccinate citizens in the 18-44 age group. Earlier this week, a shortage of vaccines had forced the government to reconsider its plan to roll out the vaccination programme in the said age group from May 1 like the rest of the country.
But Serum Institute of India (SII) appeared to have come through at the last minute and supplied 3 lakh dozes of COVISHIELD on Wednesday. Following this, the Chief Minister held a meeting with officials of the Maharashtra state government and the Brihanmumbai Municipal Corporation (BMC).
It was decided that a decision was taken to hold vaccination in the 18-44 age group at five centres in Mumbai on Saturday, so that at least the process could begin on schedule even if it was on a small scale. The centres chosen were: Bandra Kurla Complex, Rajawadi Hospital in Ghatkopar, Nair Hospital in Bombay Central, RN Cooper Hospital in Vile Parle and Seven Hills Hospital in Andheri. Vaccination will only take place between 1 P.M and 6 P.M.
Good morning Mumbai.

Registration for vaccination of our 18-44 year old Mumbaikars, at 5 centres, is now open on https://t.co/e3boNo2aRx .

Please note that each centre can register 200 Mumbaikars each. #MyBMCVaccinationUpdate #MyBMCUpdates #WeShallOvercome https://t.co/LqSDVptBfe

— माझी Mumbai, आपली BMC (@mybmc) April 30, 2021
Meanwhile, the CoWIN portal also appears to be back on track after it crashed when registrations opened for people in the 18-44 age group. Though subsequent glitches were reported since then, it appears they have been fixed. At present people can register, but booking appointments is still proving challenging at different centres given how the vaccine dozes allocated to them may not have reached all centres yet. It is also noteworthy that walk-in facility is not available to this age group. Vaccinations for people in the 45+ age group will remain shut till Sunday in Mumbai, as per an announcement by Additional Municipal Commissioner Suresh Kakani.
Related:
Covid-19: Scientists ask Modi gov't to release data, increase genome sequencing
How many Indian adults will manage to get the Covid-19 vaccine on May 1?
Covid-19: Over 3,86,654 new cases, 3,501 deaths in a day
Covid-19: Scientists revise peak predictions upwards to 38-48 lakh cases in mid-May