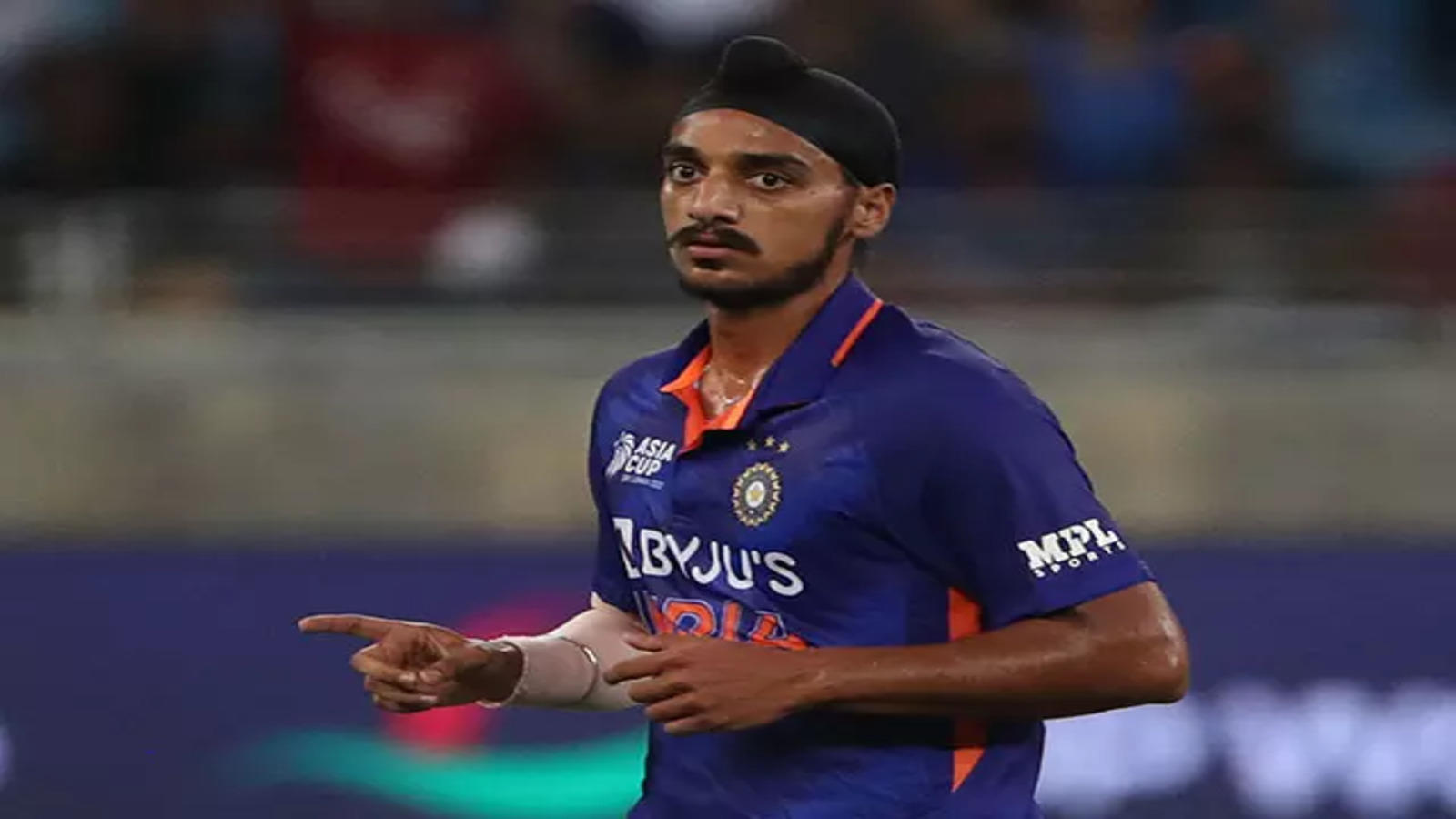 On the intervening night between September 4 and 5, Pakistan defeated India in a cricket match. While any match between the two countries is known to stir passions of viewers on both sides of the border, this time, one dropped catch led to Arshdeep Singh, a Sikh player, being dubbed "Khalistani".
The slur harked back to the Khalistan movement from the 1970s and 80s for a separate land for Sikhs. Thus, dubbing Singh a "Khalistani" was clearly an attempt to target his Sikh identity and vilify him by accusing him of harbouring anti-India sentiments.
In the 18th over of the Super 4 match of the Asia Cup in Dubai, Singh failed to catch the ball when Pakistani cricketer Asif Ali hit a delivery by Ravi Bishnoi. India lost the match to Pakistan by five wickets.
Alt News co-founder Mohammed Zubair shared screengrabs of the offensive accounts on Twitter:
One drop catch and….. ????#INDvsPAK pic.twitter.com/6lhFjkQ6wf

— Mohammed Zubair (@zoo_bear) September 4, 2022
But then, as YouTuber Anshul Saxena revealed, it turns out many of the accounts calling Arshdeep Singh were also based out of Pakistan:
2) Accounts from Pakistan is running propaganda & fake news that Indian media channel ABP news is calling Arshdeep Singh a Khalistani.

They are making a narrative that people of India hate Sikhs. pic.twitter.com/0ZtyG9yIZK

— Anshul Saxena (@AskAnshul) September 4, 2022
6) Even this account is from Pakistan, calling Indian player Arshdeep Singh a Khalistani. pic.twitter.com/pqMbLZ7jQ3

— Anshul Saxena (@AskAnshul) September 4, 2022
Data privacy activist Saikiran Kannan too backed this theory that it was Pakistani accounts that caused the #Khalistani to trend in the wake of the dropped catch.
Out of this list;
The 1st handle is from USA who tweeted that
"This Arshdeep dude has to support Khalistan movement now, can't go back to India after this"

The 2nd on the list is from Islamabad who tweeted that "the message is clear from Arshdeep Singh: KHALISTAN FOREVER!" pic.twitter.com/GHMbIXxrLX

— Saikiran Kannan | 赛基兰坎南 (@saikirankannan) September 5, 2022
But that wasn't all, the word was also added to his Wikipedia page. An unregistered user reportedly replaced the words "India" with "Khalistan" at different places in the page, shortly after midnight. The user also changed the cricketer's name on the page to Major Arshdeep Singh Langra. Now, Hindustan Times reports that the unregistered user's IP address was based out of Pakistan, and allocated to Pakistan Telecommunication Company Limited (PTCL), Pakistan's national telecom provider. Deccan Herald reports that the Ministry of Electronics and Information Technology (MEITy) has summoned Wikipedia executives in India to explain how such shocking edits were allowed to be made.
Meanwhile, Arshdeep has also received a lot of support from fellow cricketers, politicians and ordinary citizens.
Stop criticising young @arshdeepsinghh No one drop the catch purposely..we are proud of our ?? boys .. Pakistan played better.. shame on such people who r putting our own guys down by saying cheap things on this platform bout arsh and team.. Arsh is GOLD??

— Harbhajan Turbanator (@harbhajan_singh) September 4, 2022
We are 1st & foremost Indian. Hindu,Muslim,Sikh & Christians later. Sikhs are the most patriotic & nationalist community. To label @arshdeepsinghh Khalistani just because of a dropped catch is against the essence of our national psyche&spirit of sports.#IStandWithArshdeepSingh pic.twitter.com/PfJPoZPbkM

— Sukhbir Singh Badal (@officeofssbadal) September 5, 2022
We are 1st & foremost Indian. Hindu,Muslim,Sikh & Christians later. Sikhs are the most patriotic & nationalist community. To label @arshdeepsinghh Khalistani just because of a dropped catch is against the essence of our national psyche&spirit of sports.#IStandWithArshdeepSingh pic.twitter.com/PfJPoZPbkM

— Sukhbir Singh Badal (@officeofssbadal) September 5, 2022
चलो घटिया अंधभक्तों को जवाब दे करो RT #IStandWithArshdeepSingh ❤️

— Gurpreet Garry Walia (@_garrywalia) September 5, 2022
Related:
Kashmiri students charged with Sedition for cheering for Pakistan cricketers get bail
T20 World Cup: Team India loses but fans win praise, welcome Mohammed Shami's entry