Popular Pakistani singer Atif Aslam added many more fans to those existing millions who adore his singing.
The singer is being hailed for rescuing a girl from being eve-teased during a live concert in Karachi on Saturday.
Atif reportedly stopped his performance midway to admonish a man, who was allegedly harassing a female audience of his concert.
He said, "Tumne kabhi ladki nahi dekhi hai? Tumhari maa-behen bhi ho sakti hai yahaan par (Have you never seen a girl before? Your mother or sister could have been here as well)."
He then requested security personnel to rescue the girl, who was then lifted on to the stage before being taken to a safe place.
The singer's action prompted the crowd to loudly shout 'Atif, Atif' in appreciation of his great gesture.
The video( below) has now gone viral on social media platforms.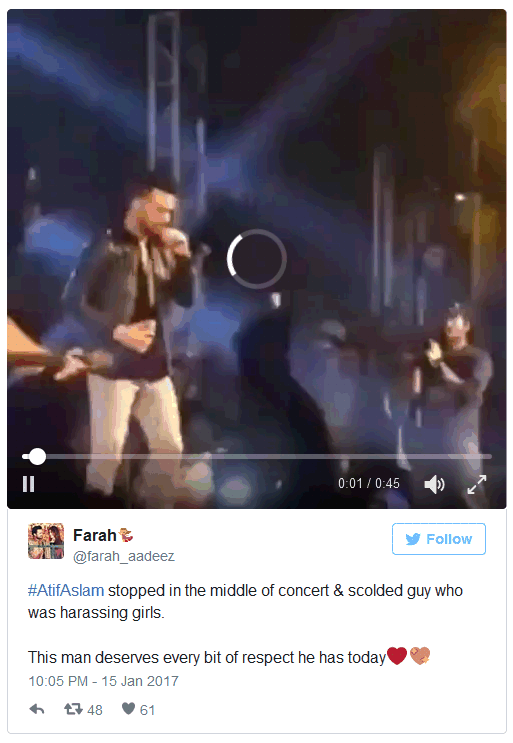 Courtesy: Janta Ka Reporter