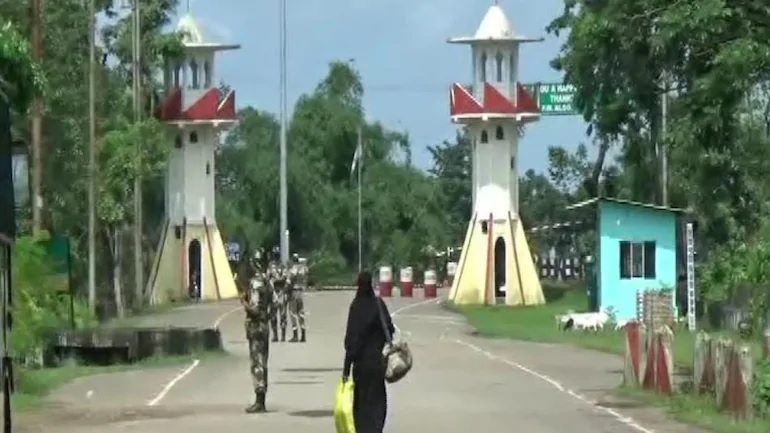 The Assam government has deported six more Bangladeshis, taking this year's tally to 49, so far. According to The Sentinel Assam, they were arrested from Barak Valley and handed over to Bangladeshi authorities after following all proper legal procedures. The men and women had spent two years in detention camps in Goalpara and Kokrajhar.
The most recent previous batch of deportees comprised 30 Bangladeshis who were sent back via the Kalibari ghat checkpoint in Karimganj in July. As per officials, 124 self-declared Bangladeshis have been deported since 2017. Those who do not self-declare, are detected, detained and then deported as per law.
People are either referred to Foreigners' Tribunals (FT) by the Border Police are being served notice for being a 'suspected foreigner' or marked doubtful by the Election Commission in the Voters' List, thus becoming D-Voters. If a person is unable to defend their citizenship before an FT, he/she is declared foreigner and sent to a detention camp pending deportation.
According to a recent submission made by Minister of State for Home Affairs, Nityanand Rai, before the Parliament, "Government of Assam has informed that pending cases of Doubtful Voters in Assam in FTs is 83,008 and number of people declared foreigners in Assam from year 2015 to 30.06.2020 is 86,756."
Human Rights groups including SabrangIndia's sister organisation Citizens for Justice and Peace (CJP) have raised many concerns about the entire detect-detain-deport process given how people from marginalised and impoverished backgrounds rarely have documentation to defend their citizenship. Additionally, people often lose their documents when forced to migrate in the flood-prone riverine regions of the state where it is common for entire villages to be washed away. Moreover, the burden of proof is transferred to the person defending their citizenship before an FT, thus making it their responsibility to not only produce documents, but also prove their authenticity.
Related:
MHA claims it has no data on Assam Detention Camp inmates!