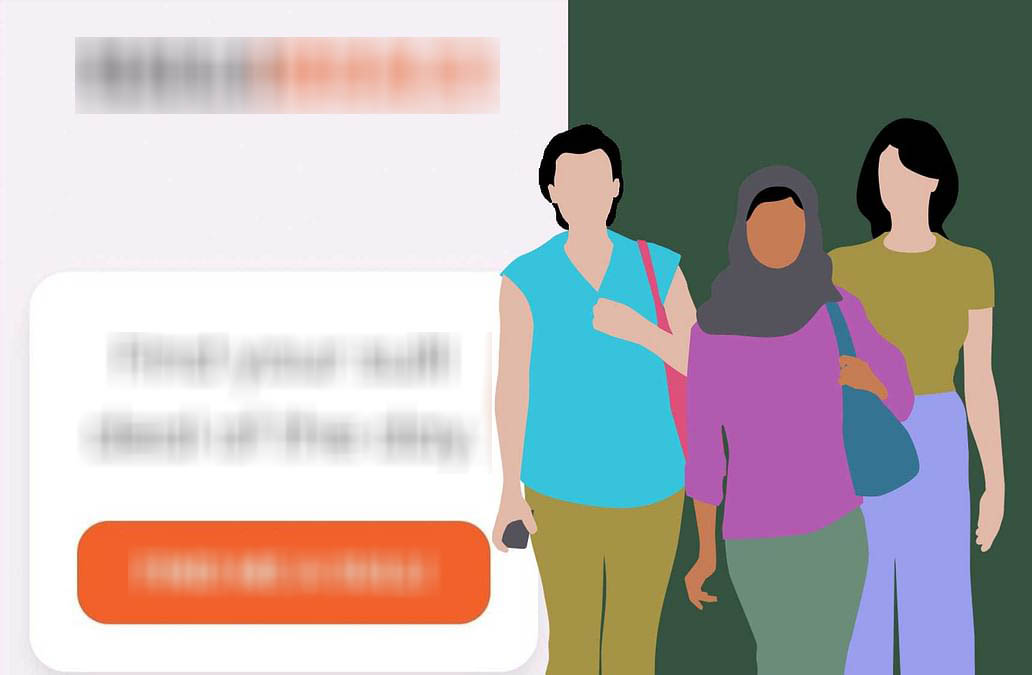 Image: The Quint
The UN Special Rapporteur on Minority Issues Dr Fernand de Varennes has taken note of the vile anti Muslim 'Sulli Deals' as hate speech. Varennes said such harassment of Muslim women in India must be condemned and the law should act against it "as soon as they occur". He added that "all Human Rights of minorities need to be fully & equally protected."
#Minority Muslim women in #India are harassed & 'sold' in #socialmedia apps, #SulliDeals, a form of #HateSpeech, must be condemned and prosecuted as soon as they occur. All #HumanRights of minorities need to be fully & equally protected. https://t.co/A8OBQPKVAx

— UN Special Rapporteur on Minority Issues (@fernanddev) January 11, 2022
Varennes was responding to the news making international headlines even though ministers in the government of India are yet to make a strong political statement against this.
The Union Cabinet Minister for Women & Child Development Smriti Irani, has remained focussed on questioning the Punjab's Congress government for allegedly "failing to provide a safe passage to Prime Minister Narendra Modi's cavalcade during his visit to the state on January 5." Responding to a question on the targeting of Muslim women via apps, she all she told the Indian Express was that, "Women, irrespective of their religion, have been denied their dignity on social media platforms. I am grateful that the police are investigating this issue. I am absolutely confident that those who are guilty will be punished. My desire is also this… I had the privilege of engaging with the Supreme Court Justices… to ensure that we expedite cases. The law provides for an expeditious pronouncement. But there has been laxity given the burden on the courts of our country. But I am hopeful that between the police system and the judiciary, more and more cases where women receive justice are brought to light. I want to use this platform to say that this is an issue on which, irrespective of our politics, we need to come together." Meanwhile, Mukhtar Abbas Naqvi, the Union Cabinet Minister of Minority Affairs merely called the 'B**li Bai' app a "communal conspiracy against India's composite culture" adding that it "won't succeed."
Last week Delhi police arrested Aumkareshwar Thakur, 26, from Indore, Madhya Pradesh's who they said was the creator of " S**li Deals" app. While Mumbai Police had arrested three accused in the "B**li Bai case, Delhi Police arrested Neeraj Bishnoi, calling him the 'mastermind', he was arrested from Jorhat, Assam, and had allegedly created the app on the GitHub platform. According to Times Now's anchor Rahul Shivashankar, the case "has no links to saffron groups".
The three arrested by the Mumbai Police were, Vishal Kumar aka Vishal Jha a 21-year-old from Bengaluru, Karnataka, 21-year-old Mayank Rawal and 18-year-old Shweta Singh, both from Uttarakhand. The FIR in the case was registered under sections 153A, 153 B, 295A, 354D, 509, 500 of the Indian Penal Code (IPC) along with Section 67 Information Technology Act.
As reported previously by SabrangIndia, as revelations investigating the two apps that provided an online platform for "auction" of Muslim women, an ecosystem of TRADs has come to light. These TRADs are the ones running an elaborate social media campaign to popularise these apps. So, what are TRADs? The word first came to light when the Delhi police revealed that both Aumkareshwar Thakur (arrested from Indore in the S**li Deals case) and Niraj Bishnoi (arrested from Assam in the B**li Bai case) were members of TRAD groups online. According to the police, Thakur had joined a TRAD group named Tradmahasabha using the @gangescion Twitter handle. He reportedly told the police that the idea to target and defame Muslim women came from discussions among members of this group. However, he appears to have deleted his online footprint.
Simply put, TRADs are Hate groups comprising people who identify as "Traditionalists" or "Trads". Additionally, the name is also an acronym of sorts and stems from the fact that these groups are operating predominantly on Telegram, Reddit, 4chan and Discord (thus TR4D or TRAD). The Hate content created and shared on such apps is also shared widely using other social media platforms such as Twitter where these "trads" are often very active, busy trolling anyone who does not agree with their extreme right-wing supremacist views. Members of these hate groups claim to be preserving tradition by targeting those who speak up against it – people like outspoken Muslim women whose images, names and Twitter handles were used in both the auction apps.
Related:
Apps auctioning women fuelled by a TRADition of Hate
Four foot-soldiers arrested, but who is the real mastermind?
Bulli Bai case: Are arrests enough to quell the storm?
Citizens reclaim Varanasi ghats: VHP, Bajrang Dal's communal posters fail