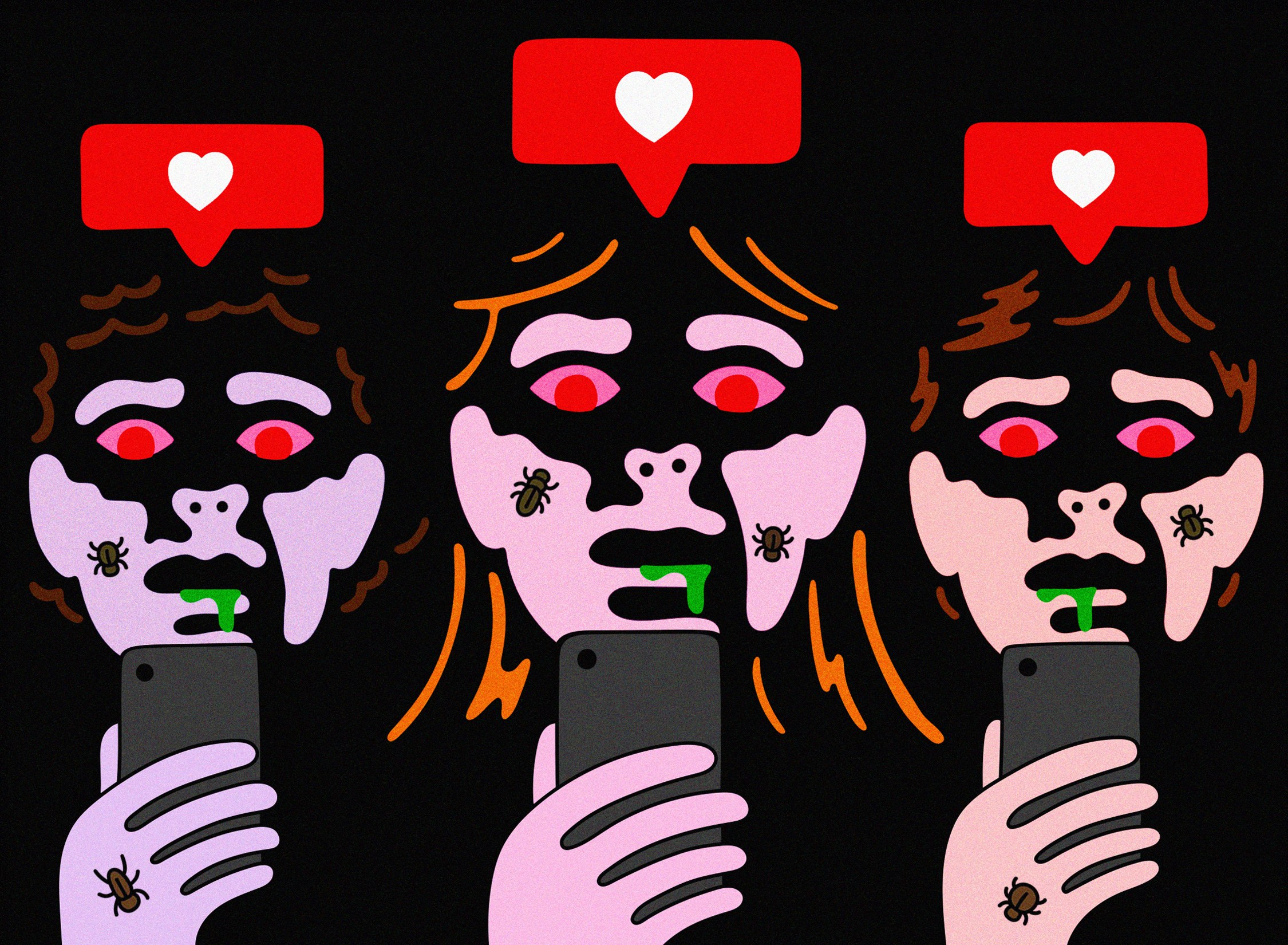 Image courtesy: https://www.sunnewsonline.com

There is a massive 'clean up' drive being undertaken by administrators of the various 'nationalist' Hindutva groups dreaming of a mythological "Akhand Bharat". They are now planning to spread their agenda, most of which has now been openly abusive of all minorities, especially Muslims. They even thrive and get initial followership by signing up under pages named "Akhand Bharat" and add words like "Sanatan", "Kattar Hindu" etc., to make sure their right-wing Hindutva credentials are clear at the onset.
However, now as there seems to be an international pressure as well as pressure from Indian officials, a warning seems to have gone out to such groups that abusive content will result in action against their pages. According to a February 2022 report in Al Jazeera, the Indian government has been in "heated discussions with Google, Twitter and Facebook for not proactively removing what they described as fake news on their platforms." According to Reuters, this is "the government's latest altercation with Big Tech" as Ministry of Information and Broadcasting (I&B), has reportedly "strongly criticised the companies and said their inaction on fake news was forcing the Indian government to order content takedowns, which in turn drew international criticism that authorities were suppressing free expression," stated the news report quoting ministerial sources.
The message has percolated, and perhaps action has begun, even on fake news, dubious and abusive content posted in the right-wing groups. A case in point are groups such as "Akhand Bharat" whose administrator Rahul Tripathi, has now put up a notice warning that "the group is in danger due to repeated fake news, wrong posts and wrong comments, Facebook has threatened to close the group, so the group is being kept on admin post for some time only, request you people to please check authenticity before posting." He asked people not to abuse "mentioning any caste or community names" telling them that "Facebook deletes" such posts. He gives his followers a crash course in following Facebook community guidelines. The message is repeated in Hindi, peppered with emojis such as '
' and '
' and warning that "those who abuse will be blocked from the group."
Another page admin आराध्या भारत responded, "We are tired of explaining that don't abuse, whatever you want to say, keep your point in the right way…Thousands of people view and share your post from this platform. So, check the authenticity of the post before posting, then post it as if FB cannot take action on your post, nor your ID is in danger, all friends, pay attention to this." All efforts are being made in many such right-wing groups where admins are warning followers to behave online so the "group does not close due to your post and the admin moderator of the group can not take any action on FB."
This proves the point that when the Big Tech wants, they can take action against online hate and abuse.
In April 2021, Citizens for Justice and Peace (CJP) analysed how and why hate speech continues to multiply on the platform. Such posts violate the social media giant's own guidelines on objectionable content and hate speech community standards.
Facebook defines hate speech as a "direct attack" on people based on "race, ethnicity, national origin, religious affiliation, sexual orientation, caste, sex, gender, gender identity and serious disease or disability." The abuse can be of violent and/or dehumanising speech, harmful stereotypes, statements of inferiority or calls for exclusion or segregation. Facebook's Community Standards may be read here.
In March 2022, another tech giant, Twitter was forced to suspend serial hate offender Deepak Sharma's main account. He took to an alternate account to whine about it, "Today my twitter account @TheDeepak2020 was suspended because of mass reporting, help me reach my voice to the twitter Ceo".
In February 2022, CJP's Hate Watch team also flagged Gujarat unit of the Bharatiya Janata Party posting an anti-Muslim 'caricature'. The offensive image that was posted on Twitter and Instagram was then taken down after mass protests.
On January 20, 2022, CJP secretary and human rights defender Teesta Setalvad, in her speech at an online event organised by Real Facebook Oversight Board on Hate: Is Facebook both, a Beneficiary and an Offender?, recalled how Facebook India had been playing "a dangerous role" in allowing "unchecked inciteful content that has become an unchecked instrument for targeting minorities, Dalits, women." She cited CJP's October 2018 complaint to Ankhi Das, who was the Public Policy Director, India, South and Central Asia, Facebook about the vandalisation of St. Thomas Church in Varanasi, the prime minister's parliamentary constituency, by extremists, some of whom had also previously posted –on Facebook –inflammatory content targeting the Christian community. There was no response. Setalvad recalled how posts continued in the coming years, in fact they grew in number.
Most journalists, activists, citizens who truly seek justice and peace put on record every year that the fatal attacks on activists such as Gauri Lankesh had in fact started with online threats. It was flagged once again how online Hate should not be ignored.
With the current buzz of being shut down, that seems to have 'motivated' keeping the right-wing groups and pages 'clean'. However, it is too early still to see if this trend lasts another day. Facebook will have to follow up its 'warnings' with concrete visible action against online abuse and hate, before it spills onto the offline world.
Related:
Hate Offender Ragini Tiwari is back in action!
Orchestrated right-wing campaign targets Muslim women: Can the Law defend them adequately?
Sheath the swords, while there is still time!
Does news of assaults on journalists not reach any minister's reading list?
Will Suresh Chavhanke ban this leaflet by Bhagat Singh simply because it's written in Urdu?
Right-wing's dangerous obsession with mosques and dargahs peaks during Ramzan