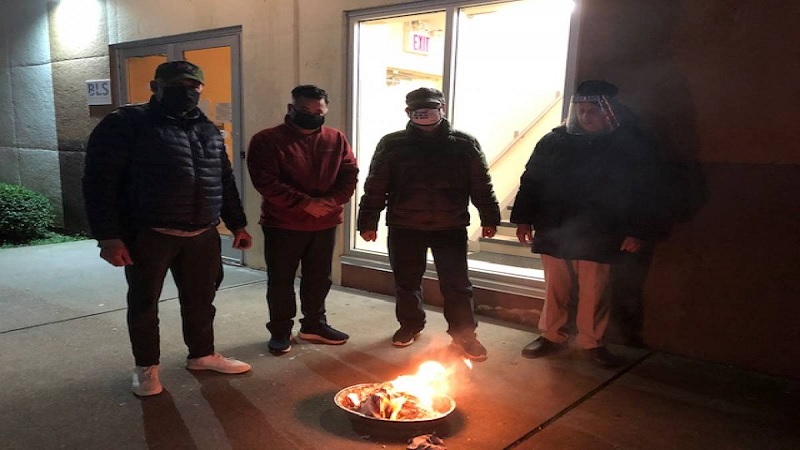 Image Courtesy:straight.com
To mark the 92nd birth anniversary of the towering US civil rights movement leader Martin Luther King Jr., members of Indians Abroad for Pluralist India (IAPI) burnt the copies of the recently enacted contentious Indian farming laws as well as the Citizenship Amendment Act (CAA) and the draconian Unlawful Activities Prevention Act (UAPA) right outside the Indian visa and passport office in Surrey.
Since King had advocated for defying unjust laws while fighting against racial segregation, the IAPI members resolved to denounce infamous laws passed by the right wing Hindutva nationalist government on the occasion.
While the farmers are already agitating in India against recently passed farming ordinance that threatens their livelihood, CAA discriminates against Muslim refugees coming from the neighbouring countries, whereas UAPA is being frequently used to suppress any voice of dissent, especially coming from the minorities and left wing critics. The Indian authorities are reportedly using UAPA to intimidate those raising voices against the disputed farming laws.
The IAPI members chanted slogans against the Indian government and burnt the copies of these laws at the event that was kept small due to COVID 19 restrictions. They also cross marked and glued the copies of these three laws at the entrance door of the building.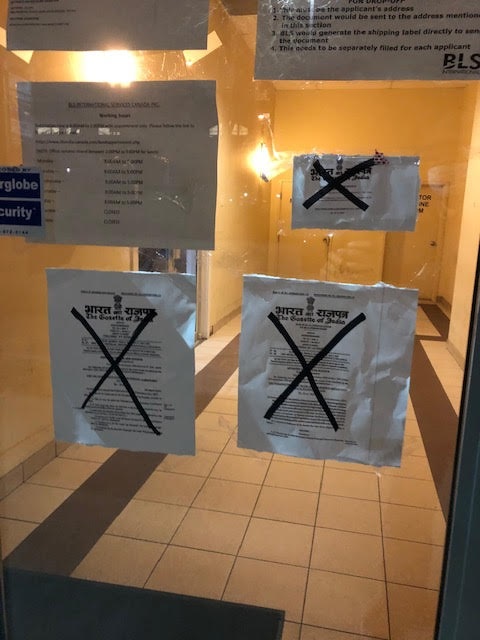 Those in attendance were the IAPI President Parshotam Dosanjh, Organiser Rakesh Kumar, Treasurer Navtej Johal and two other members Tejinder Sharma and Gurpreet Singh.
More by Gurpreet Singh:
Sikh priest's suicide exposes double speak of the ruling BJP and its apologists
Canada will always be there to defend the right of peaceful protest: Justin Trudeau
If Modi really cares about Nanak's teachings, he must treat farmers with respect