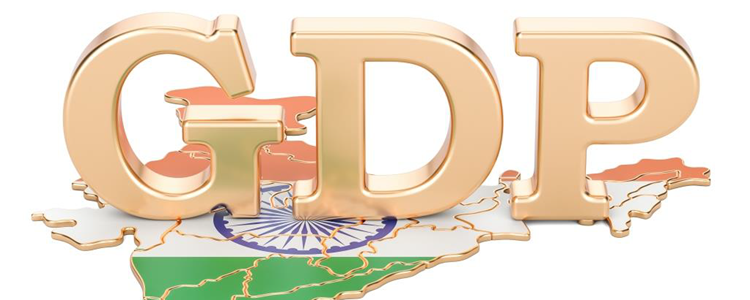 Rural and urban household indebtedness was higher in southern states than rest of India between 2013-2019, found the India Ratings and Research's (Ind-Ra) released on September 28, 2021.
The credit rating agency analysed the All India Debt and Investment Survey (AIDIS) data from 2013 and 2019 to understand which states suffered more household indebtedness – the combined debt of all people in a household.
Its report showed that not only did Southern states suffered higher household indebtedness, but also that the percentage of debt charted was higher than the All-India average. In 2019, Telangana had the highest proportion of indebted rural households at 67.2 percent. Similarly, Kerala recorded the highest incidence of indebtedness among urban households with 47.8 percent indebted households.
Meanwhile, North Eastern states reported lower proportion of such households with Nagaland reporting 6.6 percent of rural indebted households – the lowest in India. Meghalaya reported 5.1 percent of total urban household indebtedness – the lowest in its category.
Among Northern states with low household debt were Uttarakhand and Chhattisgarh.
Households account for nearly 40 percent of the capital expenditure with around 72 percent investment in real estate. As such, understanding the state of household economy is essential to understanding government's various policies.
According to the Ind-Ra, the per capita income in Southern states was higher than other states. It said the higher indebtedness can be understood by considering multiple factors such as the average amount of household debt, average value of household assets and the debt-asset ratio.
Household indebtedness (percentage of total households)

States

2013

2019

Rural

Urban

Rural

Urban

Andhra Pradesh

54.06

39.84

62.8

44.9

Kerala

49.50

46.95

54.5

47.8

Telangana

59.06

30.51

67.2

30.2

Tamil Nadu

39.68

34.79

36.9

26.6

Karnataka

46.43

26.53

48.1

22.6

All India

31.44

22.37

35.0

22.4

Source: AIDIS (2013 and 2019), National Statistical Office, Ind-Ra
The variables showed that Southern states had a high debt-asset ratio in 2019. Andhra Pradesh, Kerala, Tamil Nadu and Telangana figured among the five states having the highest debt-asset ratio both for rural and urban households. Even Karnataka reported a debt-asset ratio higher than the all-India average for rural and urban households.
"On the positive side all southern states, except Kerala, show a decline in the debt to asset ratio in 2019 compared to 2013. The sharpest decline in debt to asset ratio both for rural and urban household was noticed in Andhra Pradesh," said the report.
Cause for higher indebtedness among Southern states
Along with a higher incidence of indebtedness, the Ind-Ra also pointed out higher leverage for the aforementioned states. Leverage – the use of debt to undertake an investment – is interpreted as a sign of financial vulnerability. However, all Southern states have a per capita income higher than national average. Telangana, Karnataka, Kerala and Tamil Nadu even ranked in the top six major states in terms of per capita income in FY-20. Further, all states witnessed higher per capita income growth than the national average during 2013-2019. Thus, the Ind-Ra said that such data points has resulted in higher incidence of indebtedness and leverage among the households.
Both rural and urban households use both institutional and non-institutional debt for household or medical purposes. During the Covid-19 pandemic, household indebtedness aggravated. The RBI data, which tracks institutional debt, indicated that the household debt to GDP ratio rose to 37.9 percent in the third quarter of FY-21 from 33.8 percent in the fourth quarter of the previous year.
"Since the threat of Covid-19 pandemic is still not over and the economy may take a while to fully recover, it is unlikely that households will witness any meaningful acceleration either in their income growth or in the valuation of their assets," said the Ind-Ra.
Since the agency was unable to predict any significant switch in household spending from an 'essentials only' approach to discretionary spending in the near future, it urged the government to support the economy through policy and fiscal spending to nurture the ongoing economic recovery.
The entire report may be read here.
Related:
FM on Petro Prices: What's the logic?
India's workforce demands fiscal support following the second wave of Covid-19!
GDP contracts by 7.3 percent in 2020-21, an all-time low in the last four decades!