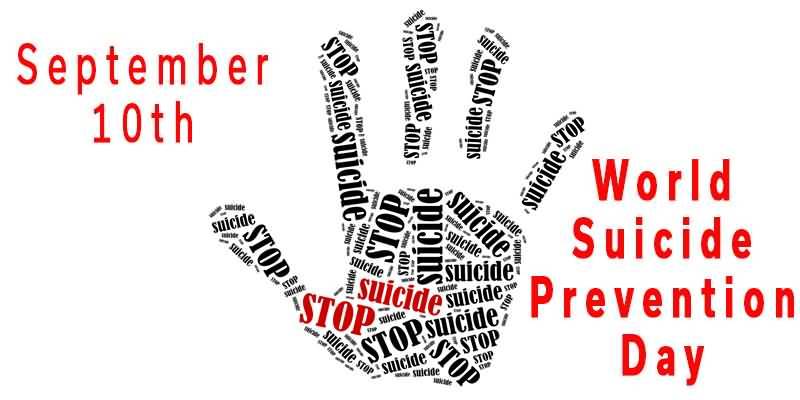 India surpassed Brazil in the daily record of active Coronavirus cases to become the world's second largest country with the Corona infection. Crippled by one of the stringent nationwide lockdowns in the world, India witnessed a deep plunge as the economic pandemic with the GDP touching an all-time low at -23.9% this August, China's incursion on the LAC threatening the Indian security and geographical integrity, repeatedly imposing its dominance. None of this could beg for attention as well as the scripted high voltage drama unfolding on most of the Indian news channels ad nauseaum .
What does this suggest of us, the viewers. In the absence of the new releases and the exhuasted options of OTT, the entertainment starved nation has transformed the untimely tragic death of SSR into a Box Office hit with the news channels introducing new twists and turns every day, leaving intoxicated viewers guessing, and demanding more. The news-cum-entertainment channels have deployed all the tricks in the hat to be the SSR best seller even launching their own parallel investigation and devising improbable theories with the most trending hashtag of NationWantsToknow hammered down our throats with unparalleled histrionics.
Amidst this increasingly politicised investigation now, a very relevant discussion and debate is drowned into the rhetoric of inanities. What could have been a discourse, an awareness and understanding of mental health is rubbished and downplayed by the news channels primarily because it lacks the essential ingredients for a perfect Bollywood script which is replete with toxic masculinities where SSR remains chivalrous yet gullible, but a valiant hero.
Most importantly when the world under the lockdowns and quaratine is struggling to keep the mental equilibrium, any admission of SSR's mental health problems would be not only the negation of his Bollywood heroic stature sadly mirroring our deeply entrenched patriarchial society where men cannot be weak. Men are made weak by the women in their lives. This is the most acceptable narrative of the society where mental health is still a women's problem, where fragility is despised at all cost to develop the pumped up muscular masculinity and where there is still no acceptance for a live in relationship. Hence the upward mobile social climber girlfriend makes a perfect fit for a beautiful enchantress. All playing out with the visuals of the girlfriend dancing in skimpy clothes strategically on larger part of the screen while the TV anchors don the conscious keeper of the society call for the candle march. It was meant to be an instant hit, TRPs beloved.
It is because prioritising the significance of mental health and its wider prevalence will put many news channels out of context in their crusading spree for the market of justice. Endless discussions on nepotism, drugs and mafia with many television actors making appearance on news channels with their sordid saga of struggle and failure laid bare the insecurities and anxities that dominates the glamorous world, yet the discourse failed to move into the right direction because very few dare to make it public. The stigma and shame surrounding the mental health issues often contibutes to its severity. Its widely known in public now that SSR was struggling with mental issues, he was deeply aware and acutely conscious of it and was seeking treatment but was yet not ready to talk about it, painfully cognisant of the fact that it could affect his career and mar his public image of a "hero", whose paid job is to save the damsel in distress and thus cannot be seen as a 'boy who cries'.
In contrast, when Deepika Padukone opened up about her battle with depression in 2015, she was in the race of one of the most sought-after Bollywood actress. Speaking up openly about her depression and anxiety, she admitted that her recovery was possible only because of professional help, medication and the support of her family and caregivers. She described the feeling as persistent "strange emptiness". Mental Illness is not easy to describe, its less dramatic and more profound.
Suicide rates in India are on a spree, according to NCRB (National Crime Records Bureau), 10,159 students died everyday by suicide in 2018. Dr Tedros Adhanom Ghebreyesus, WHO Director General in 2019 made a startling revelation confirming "Despite progress, one person still dies every 40 seconds from suicide" and he further added "every death is a tragedy for family, friends and colleagues. Yet suicides are preventable. We call on all countries to incorporate proven suicide prevention strategies into national health and education programmes in a sustainable way."
While we do not know for sure what led to SSR's death, the country's top notch agencies at work will sooner or later distill the fact from fiction and thankfully this macabre media frenzy will also die its own death, regretfully leaving some very pertinent questions unaddressed.
It's about time that society recognises the extreme ramification of ignoring mental health issues. Emile Durkheim in his pioneering scientific analysis and empirical study on suicides confirmed suicide to be not just an act of individual but the breakdown of the entire social function.
On this World Suicide Prevention Day on September 10, let's talk about our mental health, our fears, anxities, agonies, trauma and insecurities with more empathy and compassion and let's not be shy to seek help because we are not alone in this. We need more hashtags like NotAshamed as one by Deepika Padukone being a depression survivor. Unrelenting Coronavirus making social distancing a norm along with its economic fallout has only warranted an urgent need for a multi pronged approach with more accessible mental health services to address the myth and taboo surrounding mental health in order to save the youth of our country who are worst affected.
Amina Hussain is an Assistant Professor at Khwaja Moinuddin Chishti University, Lucknow
Related:
Actor Rhea Chakraborty arrested by NCB, but the TV media trail continues to bay for blood
Guilty as charged: Investigators, judge, jury and executioners of TV news 'debates'
Over 42,000 workers from informal sector allegedly die by suicide