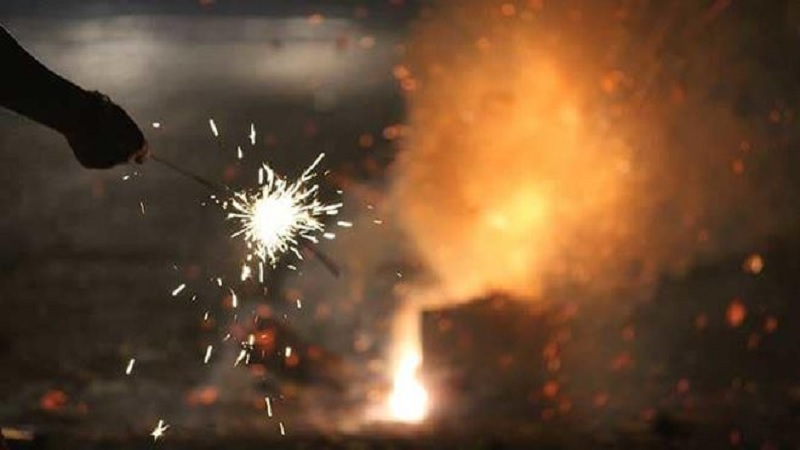 Image Courtesy:swachhindia.ndtv.com
Haryana government has restricted bursting of firecrackers to two hours on Diwali while Maharashtra government has discouraged the use of firecrackers throughout the festival season, in keeping with the National Green Tribunal (NGT) guidelines.
Haryana Chief Minister Manohar Lal Khattar relaxed the firecracker ban in the state while considering the economic loss that could be suffered by traders. Accordingly, district administrations ordered a ban on sale and bursting of crackers in districts that came under the 'poor' air quality category in November last year.
The ban will be imposed from November 9, 2020 to November 30, 2020 in Ambala, Fatehabad, Hisar, Kaithal, Kurukshetra, Sirsa and Yamunanagar, categorised under the 'poor' to 'severe' air quality index (AQI) last year. Only Panchkula district was classified with a 'moderate' AQI in November 2019.
The order issued due to the coronavirus pandemic, has resulted in a lot of confusion at the local-level because the State Pollution Control Board measures the AQI of district headquarters alone and does not have data regarding the AQI of small towns and villages. As of November 12, Sirsa and Bhiwani districts' air pollution status has reached 'Hazardous' with 431 AQI and 504 AQI respectively.
Meanwhile, the Maharashtra Chief Minister Uddhav Thackeray asked citizens on November 9 to be responsible for their actions rather than declaring an all-out ban.
On Monday, Thackeray said that the state government will not issue an outright ban considering the previous performance of citizens in adhering to the pandemic guidelines.
"Celebrate Diwali, light lamps, enjoy faraal (delicacies prepared in Maharashtrian homes) but avoid firecrackers," he said on social media.
The Pune Municipal Corporation (PMC) also refrained from declaring a ban choosing to put its trust in people. However, the Brihanmumbai Municipal Corporation (BMC) decided to impose a ban in light of the growing number of coronavirus cases in the city. On November 11, Mumbai Mirror reported 1,069 new cases bringing this month's tally to 2,66,746 cases.
Officials issued a circular that said people could burst 'mild firecrackers' like anar or fuljhadi (sparklers) in private premises during Laxmi Pujan celebrated on November 14 this year. The circular also appealed to people to follow COVID-19 protocols.
Related:
Will the firecracker ban go up in smoke, come Diwali?
Hindutva goons continue threatening Muslim fire-cracker shop owners in MP!
Smoke from Firecracker Snake = 464 Cigarettes